More than 14,000 bicycles, worth in excess of €2m, have been stolen over the past two-and-a-half years.
The figures were released at the start of a campaign called 'Lock It or Lose It' through which gardaí hope to persuade cyclists to become more security conscious.
The scale of bike thefts is revealed in figures compiled by the Garda Analysis Services, which show that of the 14,000 bikes stolen since January 2016, Dublin, Cork, Limerick and Galway are being targeted specifically.
These four cities account for 83% of the total number of thefts.
More than 6,000 bikes were stolen last year, a 7.5% increase year-on-year.
Gardaí today began a campaign called 'Lock It or Lose It'.
They want cyclists to spend at least 10% of the value of their bikes on locks, and to double lock them securely in well-lit areas.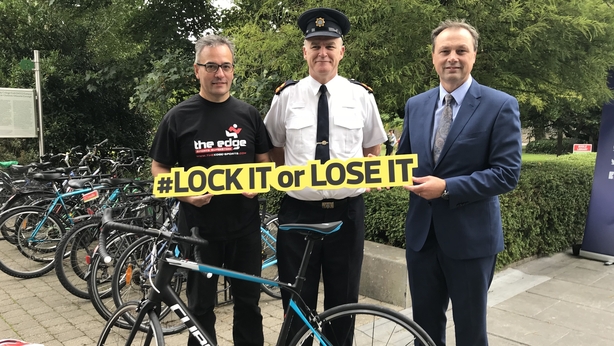 Speaking on RTÉ's News at One Sergeant Tony Davis, Crime Prevention Officer for Cork City Division, advised that locks should be placed on two sections of the bike and attached to an immovable object.
Sgt Davis said it was important also to take photos of your bike and to record the serial number in case the bike is stolen.