A new air monitoring station giving detailed air pollution levels for Cork city has begun operating at University College Cork.
The €66,000 facility, based at the college's North Mall campus, will collect data and feed it to the Environmental Protection Agency (EPA) and Met Éireann.
With air pollution responsible for over 1,500 premature deaths in Ireland every year, EPA Ambient Air Quality Manager Patrick Kenny says stations such as this will enable the public make informed decisions, and better inform national and regional policymakers.
Three other stations are already operating in the city but this new atmospheric monitoring station - developed by researchers at UCC - is said to be the most advanced and best equipped in the region.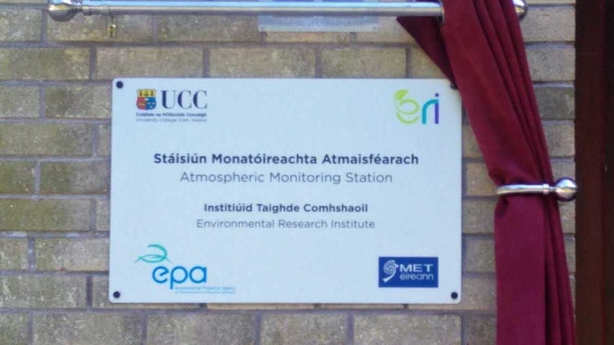 It will provide continuous and real-time measurements of the three key air pollutants - nitrogen dioxide, ozone as well as other very fine dust particles that have serious health effects.
Data collected will be used to rate air quality as part of the EPA's Air Quality Index for Health as well as providing weather data for Met Éireann.
The EPA's Air Quality Index for Health for the country can be accessed online.