The naval vessel LÉ Samuel Beckett has left for the Mediterranean to take part in an EU operation to disrupt human trafficking and smuggling networks there.
A crew of 54 members of the Defence Forces is taking part in Operation Sophia.
The mission mandates the crew to identify, capture and dispose of vessels involved in human trafficking in an area of the south-central Mediterranean.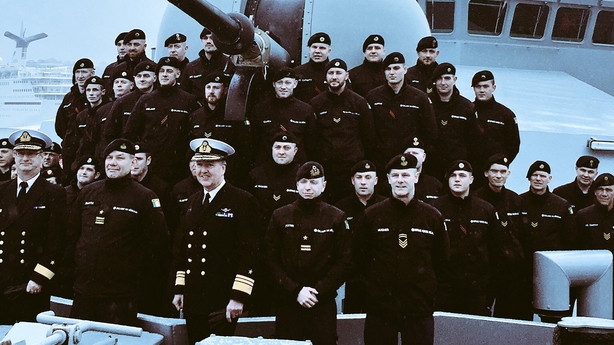 LÉ Samuel Beckett will be commanded by Lieutenant Commander Eoin Smyth during the tour of duty.
The Chief of Staff of the Defence Forces, Vice Admiral Mark Mellet, was among those at the Naval Service headquarters at Haulbowline in Cork Harbour this morning as the ship departed.
LÉ Samuel Beckett is the first naval service ship to be deployed to the Mediterranean this year.