Cork City Council has announced plans for a €6m re-development of Morrison's Island to include flood defences.
It is seeking Part 8 planning permission and has begun a number of public briefings.
The plans include a new streetscape and promanade along Fr Mathew Quay between Parliament Bridge and Parnell Bridge.
The Trinity footbridge is to be replaced, and remedial works are to be carried out to the existing quay walls as part of the construction of integrated flood defence work.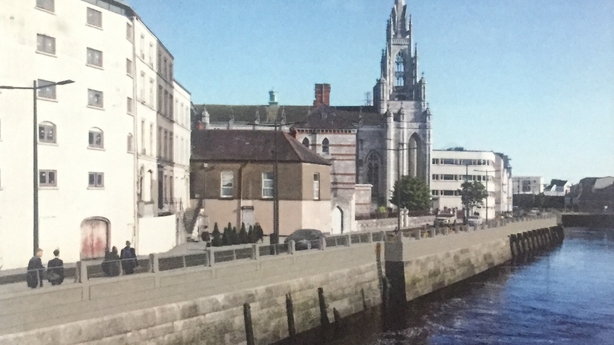 The plans will see parking along the tidal flood-prone quay reduced from 150 spaces to 40.
The council said that this is a stand alone project, independent of the Office of Public Work's controversial flood plans for the city, but "it is a sensible step" to include flood defences in it.
The process of public consultation is now under way and includes two public information days on 26 February and 9 March and submissions are being sought.
Further details of the plans are available online.
The Council aims to have the project ready for tendering by May, and construction will get under way in the Autumn, with completion by late 2019.