A number of Meath residents had to stay overnight in their flooded homes due to a lack of alternative accommodation after heavy rainfall yesterday left dozens of homes around Bettystown flooded.
Local Fine Gael Councillor Sharon Tolan told RTÉ News that the homes affected are off the Eastham Road in the town.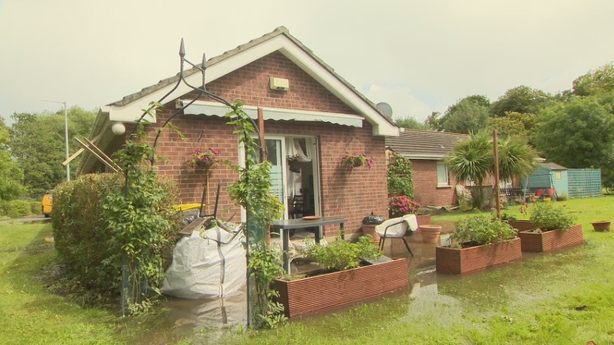 She said that more than 30 homes in The Village estate have been flooded, and people living in the nearby Eastham caravan park have also been flooded.
The ESB has had to cut off power to some areas, leaving people without electricity.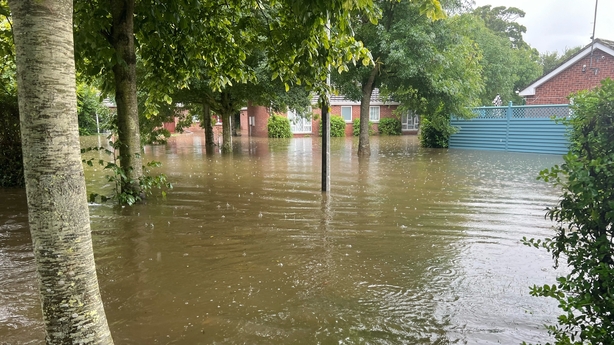 Ms Tolan said an exceptionally high tide and very heavy rain yesterday resulted in very high water levels in the Mornington stream and the part of the Eastham road is on the flood plain.
"We hear about 1 in 100 year events, but every couple of years we're experiencing this," she said.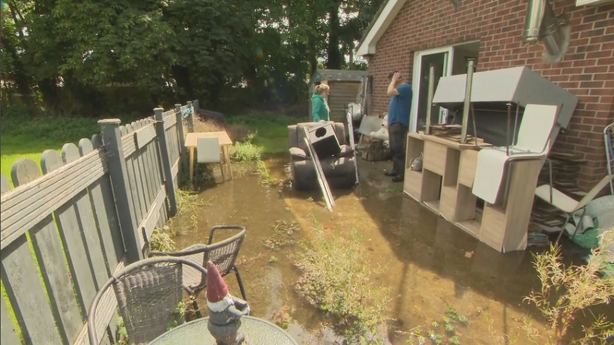 Workers from Meath County Council are pumping water out of the Mornington stream into the sea to bring down water levels in the area.
Meanwhile, Louth County Council has also said crews have been responding to localised flooding across the county this weekend, particuarly around the Drogheda area.