Thirteen students at the Tiglin Centre in Co Wicklow received awards today for completing higher education courses.
The centre, which helps people overcome homelessness and addiction, had more good news to celebrate today, with an increase in funding to enable all of its service users to access education and attend a broader range of courses.
Dean Hallion, who is in recovery from heroin addiction, says the centre has helped to turn his life around.
"Before I came to Tiglin I was addicted to heroin, I had recently been released from custody. I have been in and out of prison since I was like 16," he said.
"I came to Tiglin in March of 2021 and I have really tried to excel in the education aspect of it.
"I was planning on suicide every other week when I was in the world when I was strung out on heroin. Now I enjoy life, I love waking up in the morning. I have my daughters back in my life. I just love living now."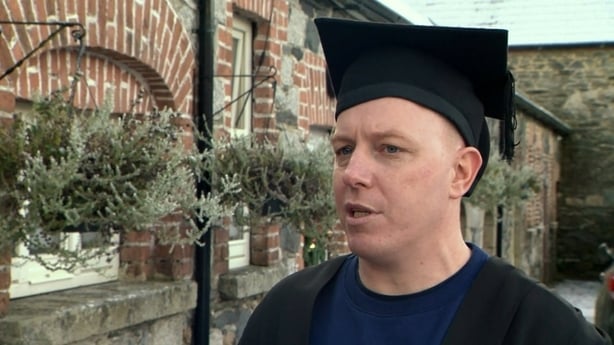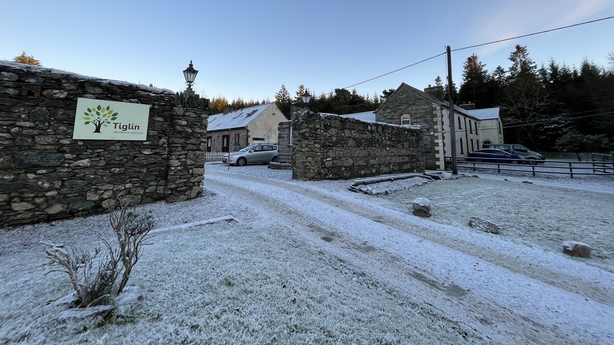 The South East Technological University has been awarded €833,000 from the Higher Education Authority to provide education courses to service users at the centre, who are impacted by homelessness or addiction.
The project will begin in January and runs for three years.
Staff at the centre say this funding will enable them to offer education to everyone who uses the service.
Aubrey McCarthy, Voluntary Chair of the centre, said the funding means the centre will now be able to offer over 40 different courses to all the service users.
He said: "It means an absolute change in direction in the way we deliver recovery to our students. The funding is €833,000 over three years and it allows anybody accessing our services to avail of educational courses up to masters level."
Minister for Further and Higher Education Simon Harris said the partnership between education and rehabilitation was key in making sure people can get their lives back on track.
"What it simply means is transformational access to education for people who have faced so many challenges, faced such adversity and overcome it," the minister said.