A disability service in Co Louth has said a social farming project has transformed the lives of some of its members.
RehabCare is one of a number services taking part in the cross-border initiative, which helps participants grow their confidence and improve their health and well-being.
The cross-border project is one of a number of social farming initiatives which are organised by Social Farming Ireland.
For Peter Paul McShane, a member of RehabCare Dundalk, working at Creag Ard Social Farm in the Cooley Mountains is a rewarding experience.
He explained how his weekly visit to the farm has changed his life and he looks forward to the farm work.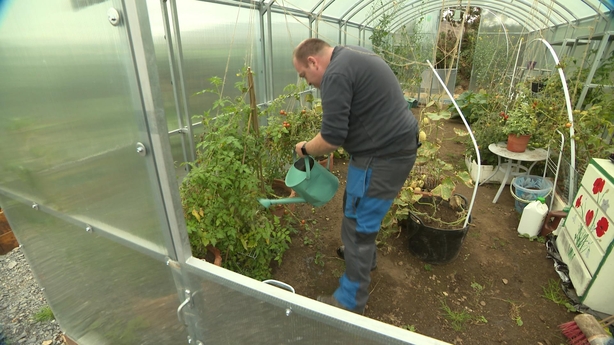 "I come here at 10.30 every Wednesday morning and stay until 4pm. I like to feed Bob the horse and the sheep," he said.
Jimmy Hanlon is another participant from RehabCare Dundalk. During his weekly visit to the farm, he gets involved in a number of tasks.
"It gets you out and you get to know new people and go to new places. You make new friends. When you go to a sales yard with lambs, you educate yourself and you get to know what's going on," he explained.
Matthew McGreehan and his family got involved in the social farming project in 2013 and welcome a number of people to their farm every week.
"There's some people in our communities that are excluded for some reason or another or maybe feel excluded so social farming is all about inclusion, everyone is welcome," he said.
"When we go out to the farm, we're all equal and we all join in on the jobs together," he added.
The project has huge benefits to the members of the disability service.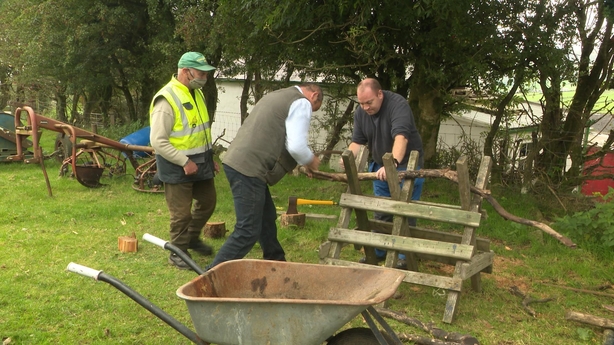 "The social farm has given our RehabCare members a meaningful, new experience. We have one member who had behavioural issues and since he started work on the farm, these issues have reduced and we put this down to working with animals," said Stephen Caraher of RehabCare Dundalk.
"They are discovering they have a value and they work in the community and they can work on a farm. For some for many years, they've been told they can't do this and now they're discovering they can do these things" he added.
For farmer Matthew McGreehan and his family, social farming has been a rewarding experience.
"I could see the potential for myself and our farm to contribute to people's lives in a meaningful way. We all need a reason to get up in the morning and to have something to look forward to.
"It's really encouraging to see the glow on the faces of those that engage in social farming" he said.