A 12-year-old Golden Eagle, who had been missing for eight days, has been reunited with its owner, John Nugent.
The bird of prey, known as Kalin, undid his leash and flew away in Newcastle, Co Wicklow last week.
He was found today, 1km from where he disappeared.
John said he discovered the eagle caught in a tree while searching for him today.
He said he cried when he located Kalin, who jumped straight up onto his hand when he freed him.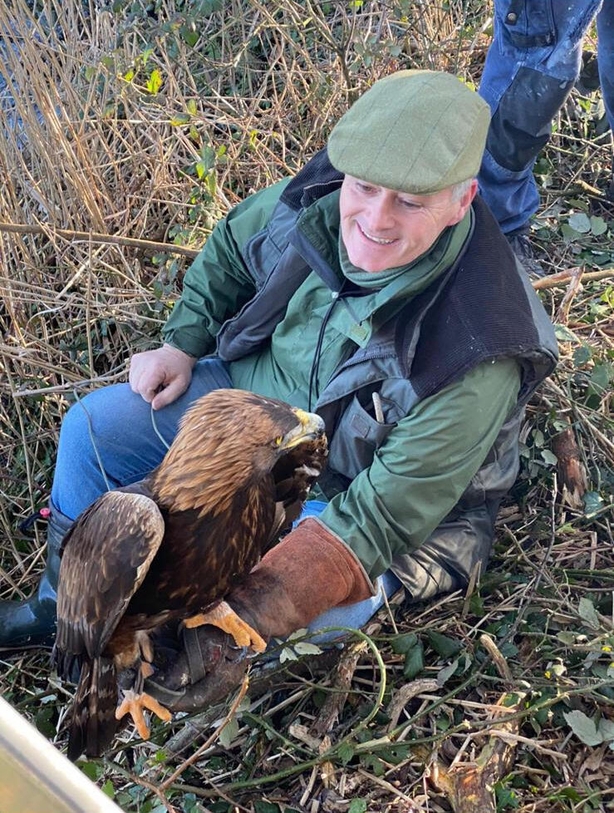 John said he took the bird back to his base and said Kalin jumped back up on his post straight away.
He added that he does not know how the eagle survived.
Kalin weighed 8 pounds 12 ounces (4kg) before he went missing and now weighs just under 8 pounds (3.6kg), he said, adding that eagles have an instinct to survive.
He said he would like to thank everyone who kept an eye out for the bird.