The village of Moyne in Co Longford is celebrating the arrival of 20 piglets to a first-time mother.
The bumper delivery is believed to be one of the highest ever recorded in the area.
All news is local, and here at the Bleakley's corner shop on Moyne Crossroads, the only topic of conversation is the 20 newborn piglets.
They were delivered between 5am and 8am on Thursday morning, weighing around 1kg each.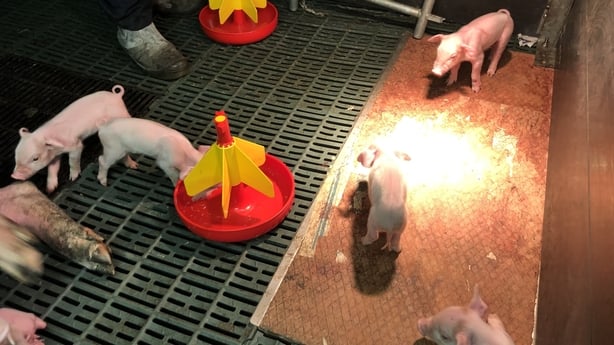 The first-time mother was one of two sows purchased by agricultural science student, Ronan Bleakley, during the Covid-19 lockdown. He was hoping for at least a litter of 10 piglets.
Instead, he got double that number.
The second sow is due to give birth very soon.
"I'm absolutely delighted. All 20 have survived and are in good health. We are giving them plenty of care and TLC. Nobody has ever seen a sow deliver such a high number in this area and young and old are coming to inspect the piglets for themselves."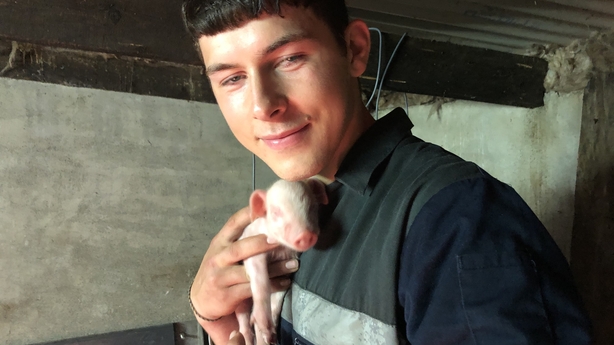 Feeding time is a frenzied affair, with the sow having just 16 teats to go round. The bonhams are suckling mother pig on rotation, and by and large it is working.
But there is always one little piglet in need of a little extra attention.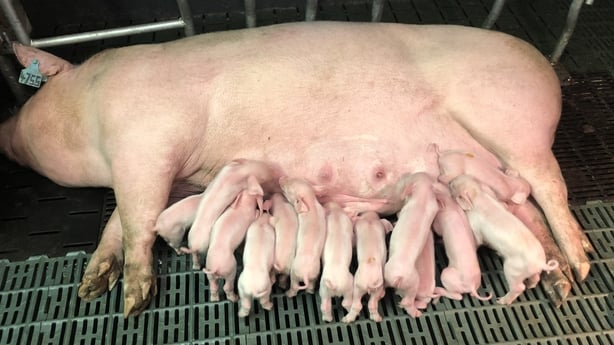 Ronan's grandmother, Mary Joe Gray, has taken the weakest of the litter into her home.
"I'm looking after the runt of the litter so there's no bullying by the others. I've placed him in a cardboard box with a blanket and hot water bottle and I'm feeding him replacement milk through a syringe. He's a dote and all of my grandchildren are spoiling him rotten."
Ronan's mother, Geraldine Bleakley, runs Moyne Cross Store and post office. She said the excitement in the area is unsurpassed.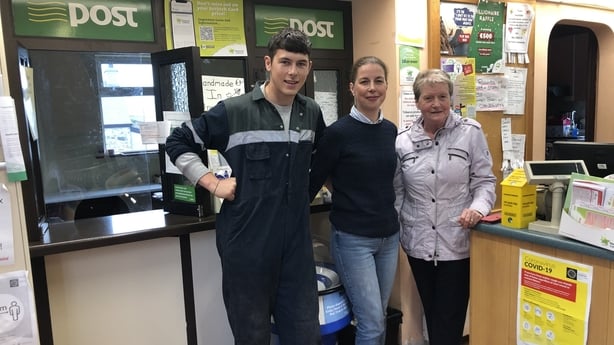 "My son, his uncle and cousin have been caring for the new brood around the clock and now we're preparing for another delivery any day now," she said.
If the second sow delivers on numbers, the Bleakley family will be on the pig's back!