Kildare woman Claire Walsh has become the first Irish person to compete at the World Freediving Championships.
Freediving is a method of underwater diving that does not involve breathing apparatus with athletes holding their breath until returning to the surface.
The 36-year-old set an Irish record today of 36 metres in the "constant weight" category. The discipline involves the use of fins to dive as deep as possible, returning to the surface in one breath.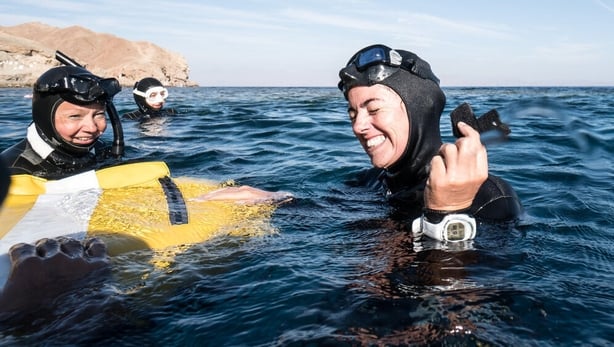 "A friend sent me the footage of me resurfacing from the dive and I think my smile says it all. I couldn't feel happier," an ecstatic Claire told RTÉ News.
"My first dive on Sunday did not go to plan and my dive on Tuesday was cancelled because of bad weather. So the mental reset that had to happen before today's dive was huge.
"I'm feeling incredibly proud, relieved and happy. The messages I've received have been amazing and I'm really looking forward to my dive on Saturday!"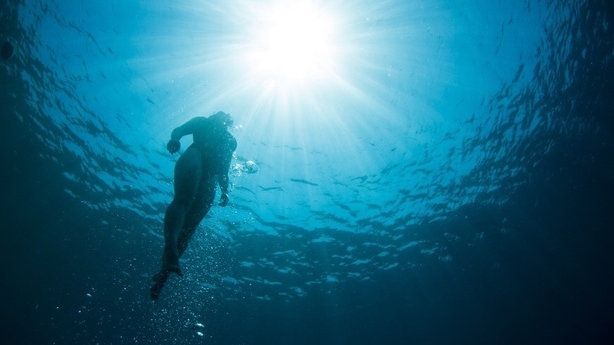 The AIDA World Depth Championships are taking place in Villefranche-sur-Mer, France.
Freedivers from all over the world are competing in three disciplines: constant weight, constant weight without fins and free immersion.
Ms Walsh will compete in the free immersion event on Saturday.
The Leixlip native's deepest ever dive is 60 metres which is the height of Liberty Hall.