Parents with young families in Oranmore, Co Galway joined a protest in support of the creche operators' campaign in the village this morning.
A large number of childcare providers across the country are expected to close for three days from today in protest over what owners describe as a shortfall in Government funding.
The Federation of Early Childhood Providers (FECP) is organising the action which saw childcare providers, parents and employees stage a demonstration outside Leinster House earlier today.
There will be local protests in locations around the country tomorrow and on Thursday.
Cathal O'Flaherty, who is working from home today in order to care for his three-year-old twins, said he fully supported the actions being taken.
"They do an amazing job and they deserve to be well funded and well rewarded for it," he said.
"I haven't met one parent who has any qualms about what's happening. It's obviously inconvenient but they're such good caregivers and the workers deserve to be well compensated, so I fully support them.
"If the childcare sector falls down or falls apart in anyway there are hundreds of thousands of parents that won't be able to go to work, so the Government needs to step up, as far as I'm concerned, because it's a sector that can't be allowed to fail. It's too important."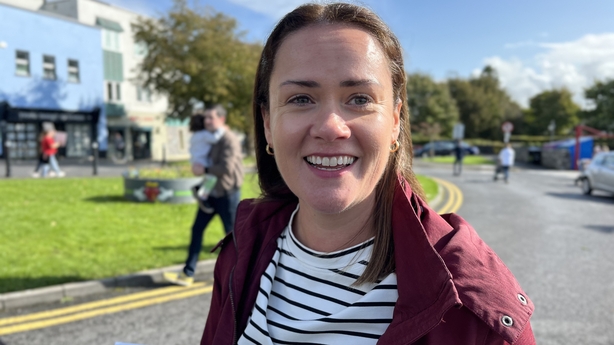 Those sentiments were echoed by another parent from Oranmore. Claire Thornton, who has two boys attending the Blath Beag childcare facility, drew attention to the vital role creche workers play in the smooth functioning of wider society.
"These are the people who are co-raising my babies and I want to be sure that they get a good wage, that they're able to pay their expenses and keep their rent paid," she said.
"For them to have to shut their doors, the ripple effect on the community is unbelievable, so I really think it is something that if we're not listened to today, when are they going to listen?"
Creche owner Aoife Lydon said the decision to close was a difficult one, but that parents were fully aware of the pressures being experienced in terms of the recruitment and retention of staff.
"The funding is not sustainable. We cannot afford to pay our staff a living wage, proper salaries that they want to educate the children of our communities," Ms Lydon said.
"We're in a staffing crisis. Day-by-day, staff are just leaving because they can't afford to live and teach at the same time. We need funding to be able to pay our staff correctly."
'No choice but to close doors'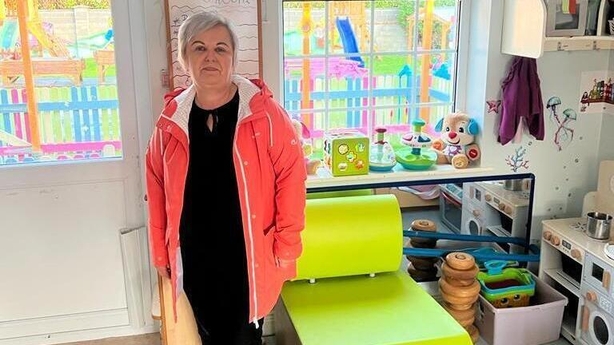 A crèche owner in Co Clare has said that she decided to close her doors today in protest because the core funding that was introduced when inflation was around 2% is no longer adequate.
Siobhán Mulderrig, who owns Kidz Haven Crèche in Shannon, said that crèche owners "have no choice" but to protest and take the action of closing, considering the rising cost of living.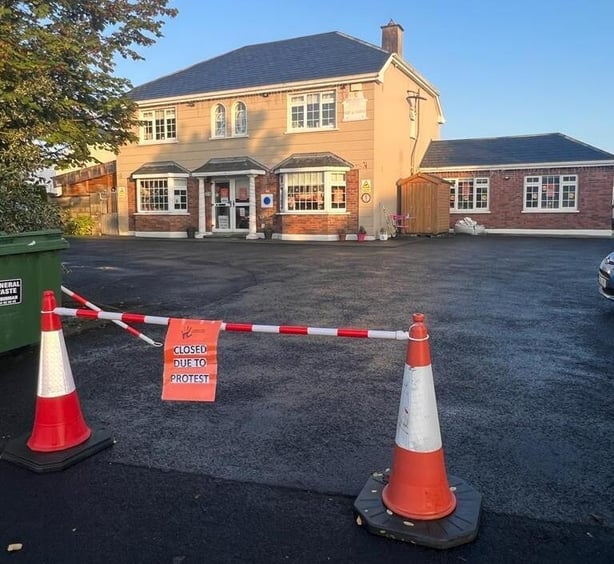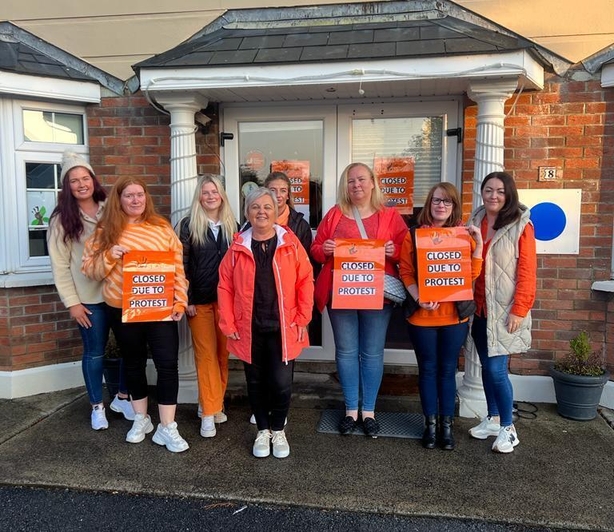 Speaking on RTÉ's Morning Ireland, Ms Mulderrig said that the core funding model is not sustainable now.
It was introduced to assist childcare providers to raise the wages of staff, and to help with everyday costs.
She said that the National Childcare Scheme "has proved very effective for the parents. For us, the added administration has not been so good".
"We have no choice but to close our doors. We have to highlight the fact that our businesses are no longer financially viable and if we don't do something and if we don't speak up, we won't have childcare in this country, private providers like myself," she added.
Ms Mulderrig said that childcare staff are not being paid enough now to live, "so we need an increase in the core funding or we at least need for our fees to be unfrozen to allow us to increase our fees".
In relation to staff recruitment and retention, she said it is a huge issue for the sector.
"We cannot get staff. I myself cannot get maternity leave, cover that I need for next month … I don't pay minimum wage. I have brought my wages up as much as I can, but it's not enough.
"So, therefore people are leaving the sector, they're going to SNA jobs and schools, they're going to higher paid jobs. Aldi, Lidl, places like that.
"So, we have no way of holding onto our staff."
We need your consent to load this rte-player contentWe use rte-player to manage extra content that can set cookies on your device and collect data about your activity. Please review their details and accept them to load the content.Manage Preferences
She said that she is in the process of winding down her service over the coming 18 months, and added that she is considering pulling out of core funding after Christmas.
"If we do pull out, it will mean an increase in our fees and then I can take back control of our business because at the moment I'm not in control of my business."
She said her fees are still at 2019 levels, but "there is nothing today that is the same as it was in 2019".
She said Minister for Children Roderic O'Gorman should sit down and engage with the FECP again and reach a resolution of the issues.
"On a personal basis, I'd like to see the minister come to my service that I have built up over the last 20 years, and engage with my staff and customers and see the real effect that the closure of my service will have on the community of Shannon town in 18 months' time, because there's only one other crèche in this town after I go."
---
Read more:
Childcare providers close in protest over 'funding shortfall'
Childcare fees cost of second mortgage - McDonald