Minister for Social Protection Heather Humphreys has committed to providing a free hot school meal to every school-going child by 2030.
The proposal from a Government-commissioned evaluation of the State's school meals scheme has received the backing of the minister.
The minister has also accepted its other main findings; that free hot school meals should be provided to schoolchildren in every disadvantaged primary school from this coming September, and that rates for the wider School Meals Programme be increased.
Minister Humphreys said: "Providing nutritious meals .... does wonders for our children's wellbeing, their concentration and their physical and mental health.
"We know this because we have gone out to schools and asked the children about the difference it makes.
"We also know from talking to parents and teachers that a hot meal in the middle of the day holds its weight in gold."
The School Meals Programme has an annual budget of over €94m and benefits over 260,000 children.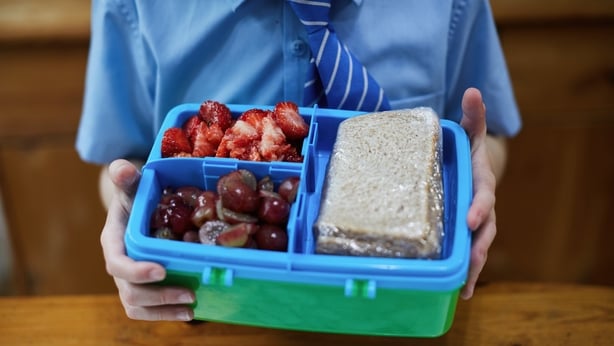 The report, carried out by RSM Ireland, was published today by the minister.
It made positive findings about the impact of the current School Meals Programme, which is currently in place in 1,600 schools across the country.
It found that school principals and others directly involved consistently agreed that the programme had helped to improve attendance, behaviour management and concentration in class.
Parents also highlighted their children's improved attitudes to food, alongside improved concentration and health.
While 1,600 schools participate in the School Meals Programme, only 500 of those - all disadvantaged primary schools - currently provide pupils with cooked hot school meals.
This number will double in September if the minister's plan to include all disadvantaged and also special schools if the hot meals scheme goes ahead.
Ms Humphreys confirmed that from next year her department will begin rolling out the hot meals scheme to all remaining primary schools, on a phased basis, with a view to meeting the evaluation report's recommendation of universal hot school meal provision by 2030.
She also announced an increase in the rates paid to suppliers of school meals, to be backdated to 1 January.
Both schools and suppliers have complained in recent months that funding has fallen very far behind the real cost of providing food for children under the scheme, and there have been reports of some suppliers withdrawing from the programme as a result of rising costs.
The report states that additional costs are currently being borne by schools and that some have even begun to charge families for all, or part, of the meals, a practice which is not allowed under the rules of the scheme and "undermines the goal of supporting the most vulnerable students".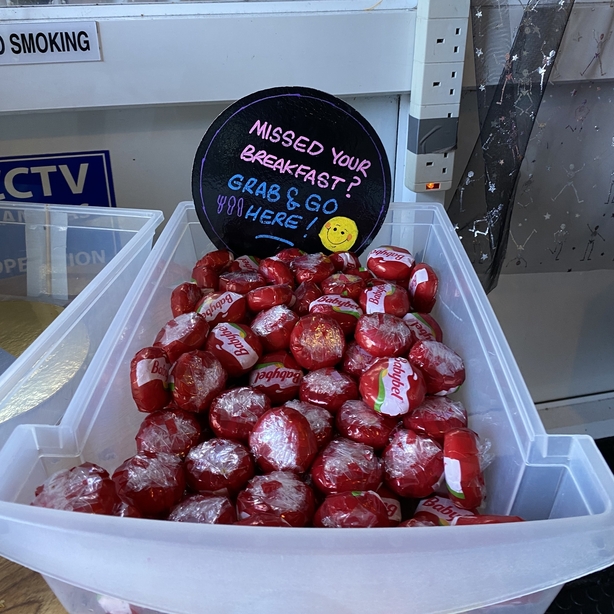 Schools or suppliers currently get 60c per breakfast per child.
Breakfast typically comprises of cereal or a slice of wholemeal bread, along with fruit and milk or yoghurt.
The scheme provides funding of €1.40 for a cold lunch, such as a sandwich and a hot drink, while €2.90 is provided in funding to each hot school meal.
The minister is expected to announce new rates which include a 15c increase in the breakfast payment bringing it to 75c; a 30c increase to €1.70 for lunch; a 60c increase for dinner, from €1.90 to €2.50; and a 30c increase in the hot meal allowance bringing it to €3.20.
The focus of the school meals programme is to provide regular, nutritious food to children who might otherwise be unable, due to the lack of good quality food, to take full advantage of the education provided to them.
Studies have confirmed that children who are not hungry are better able to concentrate and are also happier.
The evaluation report has also highlighted a lack of proper kitchen facilities in many Irish schools.
"The report also found school principals and others concerned about the issue of holiday hunger."
It found that most participants were not satisfied with the spaces available for preparing, cooking, heating or eating food.
"Facilities that might improve the delivery of the programme include kitchens, meal heating facilities and waste facilities," it stated.
"The consensus was that if the School Meals Programme is to be expanded in scope, the first priority should be designated eating facilities for students as part of any planned school extensions, followed by ensuring that there was canteen space in any new builds."
The report also found school principals and others concerned about the issue of holiday hunger.
It said that principals in particular were hopeful that the programme could be expanded to cover the Christmas, Easter, and mid-term breaks.
It has recommended that a modified version of the School Meals Programme is created for outside of term time to address holiday hunger.
The report found that satisfaction levels with the programme varied according to the geographical location of a school.
It found that school principals in Connacht showed "a marked, negative difference in attitudes to many aspects of the programme, and consequentially, a negative difference in attitudes to the impacts of the programme on students, compared to principals in other provinces".
The report said this was likely "due to the higher proportion of principals in Connacht working in rural schools, where access to quality suppliers is less common".
It found that in contrast, schools in Leinster reported very favourable attitudes.
Meals provide equal opportunity for children - principal
The principal of a Limerick primary school has said she is "all for" the expansion of hot meals to students in all DEIS schools.
Speaking on RTÉ's Today with Claire Byrne, Tracie Tobin from St Michael's Infant School said that a lot of growth happens between the ages of four and 12 and that there are many children now who may be living in uncertain circumstances.
A hot meal at school will give an equal opportunity to enable all children to make the most of their education, she said.
She added that children are staying in school longer for after school activities and a hot meal in the middle of the day is more important now than ever before.
Ms Tobin also said that the rollout of hot meals in her school has made a significant difference, and parents are delighted as they know what nutrition their children are getting.
However, an economic and social analyst with Social Justice Ireland said she is not in favour of making the programme a universal scheme.
Speaking on the same programme, Colette Bennett said it should be a far more targeted scheme.
She said it would make more sense to extend the programme into DEIS post primary schools rather than increasing the rollout of hot meals to every primary student.
Children do not go from needing a hot school meal in a DEIS primary school to being 12 or 13 and not needing a meal in a post primary school, Ms Bennett added.
We need your consent to load this rte-player contentWe use rte-player to manage extra content that can set cookies on your device and collect data about your activity. Please review their details and accept them to load the content.Manage Preferences
'Long overdue'
Suzanne Connolly, CEO of children's charity Barnardos has said the rollout of free meals to all school children is "long overdue" and they welcome the proposal being backed by the government to have it in place by 2030.
"We know how much children benefit from having proper food in school, for their social and emotional wellbeing and it makes them happier," Ms Connolly said on RTÉ's Morning Ireland.
"They look forward to the food."
She said it is really important that the government will roll it out to all schools as "we know that there are some children who are living in poverty who don't attend Deis schools."
Ms Connolly also raised the issue of holiday hunger saying it is important the government considers this and thinks of ways to provide food to children who are attending youth clubs or these types of facilities during these times of the year.
Some children and parents who rely on food being available because of the cost of living crisis and they do not have enough money to make ends meet, she added.
Having the free meals available to everyone in schools means pupils will not be stigmatised.