Columb Barracks in Mullingar, Co Westmeath is to be used for temporary refugee accommodation, with plans for 15 tents on the site of the former army barracks.
The Department of Integration has confirmed that Columb Barracks will be used to accommodate 120 men.
"The department is currently working, in cooperation with the Department of Defence and the Defence Forces, on a plan for the use of Columb Barracks for temporary refugee accommodation purposes," it said in a statement.
"The intention is that no person should have to stay at Columb Barracks for more than three weeks before being moved on to more suitable accommodation. We intend to use the site for a maximum of 12 months.
"This will initially involve the installation of 15 tents for a limited period to accommodate 120 single male International Protection applicants (IPs).
"It is intended that these tents will only be used for a period of 8 weeks".
The department said while the tents are in use, it will procure and install portacabins for more medium-term use.
It also moved to reassure community, sporting and other groups who use the site of the former army barracks that their activities will not be affected, and the accommodation will be separate.
State could see shortfall of 19,000 beds for refugees
Separately, the Cabinet has been briefed on a "worst case scenario" of a shortfall of 19,000 beds for both Ukrainian refugees and international protection applicants by the end of March.
Speaking on RTÉ's Morning Ireland, Minister for Children, Equality, Disability, Integration and Youth Roderic O'Gorman said there needed to be "better efforts across all of Government" to deal with the next phase of the State's response to accommodating Ukrainian refugees and international protection applicants.
There are currently "very real challenges" for the State to deliver hotel and guest house-based accommodation, he added.
Mr O'Gorman said: "It would be important in the immediate term for other government agencies, other parts of the State to provide additional accommodation so we can accommodate International Protection applicants."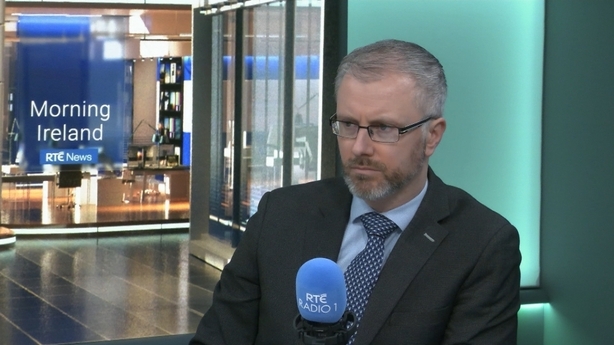 "Clear asks" are being made to other departments and ministers, he said.
"We need to ensure that we aren't leaving people unaccommodated, that is in breach of our international obligations and that's not a situation that Government can stand over," Mr O'Gorman said.
Forty-one newly arrived adult asylum seekers currently remain without any State provided accommodation, following a change in policy introduced on 24 January amid the ongoing accommodation shortage.
According to figures released by the department, 122 adults without children who presented to seek international protection since then were initially refused accommodation. Eighty-one have since been offered accommodation.
Mr O'Gorman said the Department of Defence has assisted in the provision of the Kilbride barracks in Co Wicklow to accommodate International Protection applicants over the weekend, with further engagements with the department planned.
"Separately going into the spring we need to have contingencies in place in case significant numbers of hotels revert to tourism and in case there is a significant spring offensive in Ukraine," Mr O'Gorman said.
The minister cited the Ballyogan Regional Temporary Rest Centre in Dublin as an example.
It is one of nine such rest centres around the country that currently provide temporary accommodation to Ukrainian refugees.
Mr O'Gorman described the number of people arriving from Ukraine as being "quite low" since Christmas, but said this number could increase should violence escalate further in Ukraine.
He said a plan to use a hotel in Lismore, Co Waterford, for international protection families will go ahead, despite local opposition.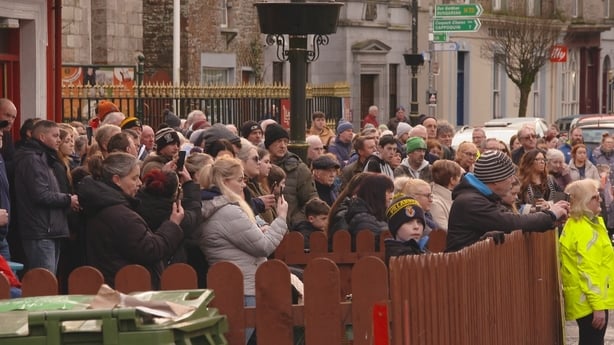 On Sunday, more than 200 people attended a protest in the town against the opening of a direct provision centre for up to 117 asylum seekers in a hotel premises.
Mr O'Gorman said that the "department has had to move rapidly in terms of the opening of new accommodation" due to the pressure it is under to provide accommodation.
When new accommodations are opened, local representatives and councils are informed, he added.
Additional reporting: Laura Fletcher