New figures reveal that the number of animals reported as either stolen or missing from Irish farms has hit a six-year high.
Analysis of figures supplied by the Department of Agriculture reveal that so far in 2022, 1,220 animals have been reported as missing and a further 111 reported as stolen. This gives a total of 1,331 to date for 2022.
This is the highest number of animals reported as either missing or stolen in the past six years.
It comes as a number of farmers have recently been targeted by cattle thieves. In north Kerry, 73-year-old widow Mary Joe Kissane was targeted by cattle rustlers under the cover of darkness last Friday night week. Five of her cows were stolen.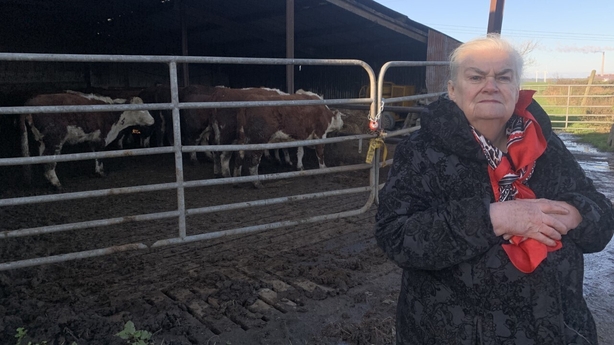 She said: "I'm mad angry at what has happened. I estimate the loss at €10,000 as the cows were in-calf pedigree Herefords."
She added, "there must be a black market operating for these animals that they are being stolen".
Under animal movement regulations, all animals presented for either sale or slaughter must carry a legitimate identification number and accompanying documents.
The Minister for Agriculture Charlie McConalogue has said that he is confident that no meat from stolen animals is entering the food chain.
But concern is being expressed by farming organisations on the ongoing issue of cattle thefts and rural crime.
The issue is being discussed at the AGM of the Irish Creamery and Milk Suppliers Association this week.
Its President Pat McCormack has called on the Government to redouble efforts to clamp down on rural crime.