Calls have been made on Minister for Agriculture Charlie McConalogue and An Garda Síochána to redouble efforts to stamp out so-called cattle rustling.
The calls come as up to 40 cattle have been reported as stolen in separate incidents in different counties in the past few weeks.
In a recent theft, five pedigree Hereford cows were stolen from Mary Joe Kissane's farm in north Kerry.
The cattle were stolen under the cover of darkness last Friday night week. Mary estimates her loss at up to €10,000.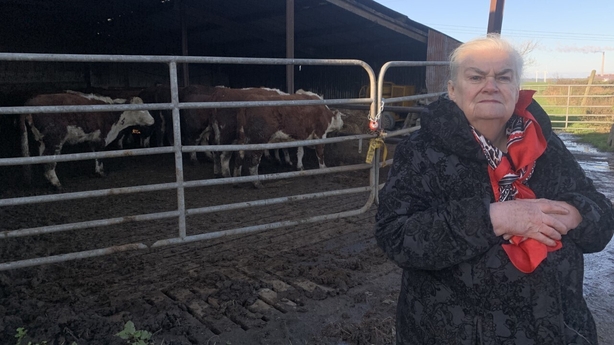 As the initial shock of what happened subsided, she now said she is "wicked angry at what has happened".
She said she is hoping that those responsible will return the cattle.
"I hope that their conscience will pick them, to return the cows to a 73-year-old widow woman - I buried my husband this year," she added.
In the past number of weeks cattle have also been reported stolen from different farms in Co Laois, Co Kilkenny and Co Cork.
Under animal movement regulations, all animals being presented for sale or slaughter in Ireland must be fully traceable. But Mary Joe Kissane fears her cows have already been slaughtered for an illicit market.
"There must be a black market operating for these types of animals," she said.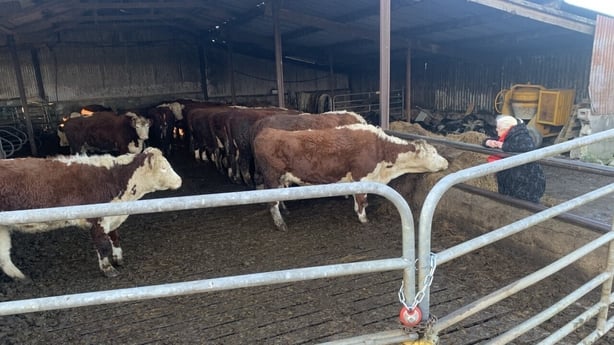 In 2020, just over 1,000 cattle were reported as either missing or stolen from Irish farms.
Minister for Agriculture Charlie McConalogue said that his department is liaising with the gardaí in an effort to trace the animals or those who stole them.
"It's massively upsetting for the farmers and totally unacceptable and we'll do everything we can to prevent this," the minister said.
He added: "We have the highest level of food traceability anywhere in the world, so there is no question of animals that have been stolen from entering the food chain."
But the president of the Irish Creamery Milk Suppliers Association, Pat McCormack, said that he would not have the same level of confidence as the minister regarding the animals entering the food chain.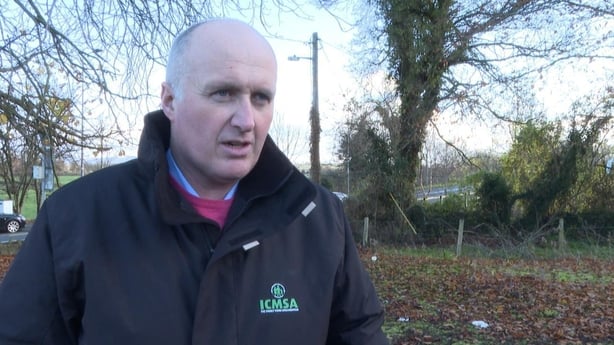 "They are either entering the food chain or their identification tags are being changed, and if they are, he (the minister) and his department need to clamp down on this."
The association's AGM gets under way tomorrow and senior members of An Garda Síochána have been invited to attend.
"There is a wider rural crime issue including intimidation, theft and land trespass happening. We want to speak to the gardaí on this because there is a lot of concern and anxiety out there on this issue," Mr McCormack added.
The investigations into the reports of the cattle thefts are continuing and gardaí are appealing to anyone with any information to contact them.