Gardaí have arrested a fourth person following an assault on two gardaí in Ballyfermot in Dublin last night.
The two gardaí have both been discharged from hospital after being assaulted while responding to a public order incident at a pub in the early hours of the morning.
Two men, aged in their 50s and 30s, arrested last night remain in custody, while a woman in her 50s has been charged in relation to the incident and released from custody.
She will appear in court at a later date.
This evening, gardaí said a man in his 40s has also been arrested in connection with the incident.
After engaging with a number of people on the street last night, a male garda was attacked, punched, kicked and knocked to the ground during the assault.
His colleague, a female garda, tried to intervene but was attacked and dragged away by her hair.
Three arrests were made when armed response and other garda units arrived at the scene.
The attack was filmed and posted on social media.
The Taoiseach described the attack as "reprehensible" and said he utterly condemned the incident.
Micheál Martin said that there can be no toleration of these assaults on gardaí, who, he said, were putting their lives on the line to protect us all.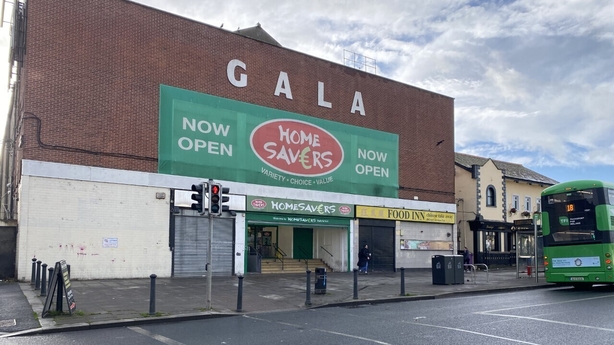 In a tweet, Minister for Justice Helen McEntee said: "The disgusting and thuggish attacks on members of An Garda Síochána show complete disrespect for our Gardaí."
She added her thoughts are with the two gardaí and their families.
Assistant Commissioner Dublin Metropolitan Region Angela Willis also condemned the incident.
"My thoughts this morning are with our two colleagues from Ballyfermot who were viciously assaulted last night whilst going about their normal duties, protecting communities in the Ballyfermot area.
"I absolutely condemn the actions of the individuals involved in this serious incident and wish the members that were injured a full and speedy recovery."
Sinn Féin leader Mary Lou McDonald also condemned the attack and described it as "shocking and disgraceful".
Gardaí at Ballyfermot Garda Station are appealing to anyone who witnessed the incident or who has any video footage to contact the investigating team at 01 6667200, the Garda Confidential Line 1800 666 111 or any garda station.
They also requested that footage of the incident is no longer circulated online.
Calls for mandatory sentencing
The General Secretary of the Association of Garda Sergeants and Inspectors (AGSI) has called on the Minister for Justice to introduce mandatory sentencing for people who assault emergency workers during the course of their duty.
Speaking on RTÉ's Today with Claire Byrne, Antoinette Cunningham said: "There has to be a deterrent there to say that if you assault an emergency worker, gardaí, fire brigade or an ambulance worker in the course of their duty, then that will receive the mandatory sentence by the courts."
Ms Cunningham said she has spoken to her colleagues in Ballyfermot this morning and there is a "deep sense of unease amongst them all".
"To see colleagues on the ground, being kicked, beaten and assaulted while bystanders stand there and film it is absolutely shocking."
She said they have been calling for the introduction of body cameras for some time, but were told by Garda headquarters recently that body cameras will not be used by An Garda Síochána before 2024.
"That is a very long time to wait. There needs to be more accountability though by social media outlets in the meantime," Ms Cunningham added.
"They need to stop the circulation of this type of material."
President of the Garda Representative Association Brendan O'Connor said everyone is shocked at the "veracity and sustained nature of the assault".
Speaking on RTÉ's News at One, Mr O'Connor said there has been a "massive escalation" in the levels of violence that members of An Garda Síochána are facing.
"Something needs to be done to try and turn this tide," he added.
Mr O'Connor called for legislation for mandatory custodial sentences "to provide both a deterrent as a form of protection and a punishment".
He also called for better equipment and training for gardaí.
"It is now kind of accepted that this is a risk our members are being exposed to, when any employer has a duty of care to put systems in place to improve safety and we believe that can be done in relation to equipment and training and personnel," he said.
"Unfortunately, we've seen in recent times the number of gardaí particularly those on frontline duties is actually in decline, so it's a perfect storm and a very hostile and dangerous environment that we're actually expecting gardaí to go out and police the nation."
Mr O'Connor said most other police forces carry body cameras but that in this case, mobile phone footage is being relied on to help investigate what happened.
Planned legislation for body cams for gardaí was "not moving quickly enough" he said.
"Unfortunately, it takes incidents like this to focus people's mind on what actually needs to be done … only whenever the public get to see this sort of footage do they realise how serious the situation is."
Former President of the Garda Representative Association and representative for the Dublin central area Detective Garda Damien McCarthy said that the assaults on gardaí were "unfortunately becoming a very common occurrence".
Speaking to RTÉ's Six One, he said: "There was a sense of shock but also relief in the early hours of this morning when details emerged of this latest attack on our general membership."
Mr McCarthy said: "We are grateful for the support that was received from our colleagues who attended the scene, but again the sense of shock and disbelief that, yet again, frontline gardaí are the subject of a vicious assault in the execution of their duties."
---
Additional reporting Laura Hogan, Dyane Connor