Forty people have contacted the restorative justice forum established by the Spiritans and a representative group of past pupils of Blackrock College to engage with survivors of abuse in Spiritan-run schools.
According to Professor Tim Chapman, who is leading the forum, the majority are former students of Willow Park and Blackrock College.
He has also confirmed that "a few" are from Rockwell, St Michael's and St Mary's Schools, and one contact was made from a non-Spiritan school.
Speaking to RTÉ News, Prof Chapman, who has extensive experience around restorative justice, said contacts from 40 people in five days was the most he had experienced in an initial period.
"It's obviously stirred up a lot in people to hear this on the media. Maybe things that they've tried not to think about for years, or just push deep down inside and have come to the surface," he said.
Prof Chapman said he would respond to those who have contacted him this week and meetings would be arranged with him for those who want them.
In relation to the person whose school was not run by the Spiritan Congregation, Mr Chapman said that while there is no "arrangement" with the management of the school in question as of yet, he would not leave the individual "high and dry".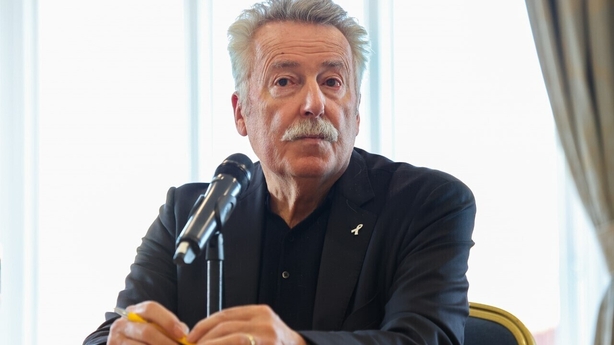 If a high volume of people continue to make contact, Prof Chapman, who has one experienced practitioner working with him, has said that he may look for another.
"It was hard to predict what the response would be, but it's been fairly instant and it's early days yet," he said.
"There was two or three just today so I suspect it'll continue like that for a while."
Despite the workload, the forum is open to people contacting it and Tim Chapman says it will respond to all individuals.
"It's such an important thing that people get attention for what has happened and their experience is valued because in the past it hasn't been."
The email address for those interested in contacting the restorative justice forum is info@timchapman.eu
They will receive a response and a meeting can be established on a Zoom.
For those who wish to meet face to face, Prof Chapman has said he is prepared to go anywhere in Ireland.
The form of an inquiry into allegations of abuse by members of the Spiritan Order has yet to be decided, but the Government will meet survivors and opposition parties to discuss options this week.
A documentary broadcast on RTÉ Radio One earlier this month related details of abuse against two brothers at Blackrock College during the 1970s and 1980s.
Since its broadcast, more people have made allegations against members of the Spiritan Order.