The Simon Community has recorded the lowest number of rental properties available since it started collecting data seven years ago.
The charity's Locked out of the Market report is an annual study of the rental market taken every quarter over three consecutive days.
In September this year, 392 properties were available to rent over three days, at any price, in 16 areas nationwide.
This represented a decrease of 40% from the 657 properties available to rent in June 2022 and a 62% drop from the 1,017 properties available in September 2021.
The latest Locked Out study is the first that did not find any properties affordable under standard HAP rates, with all available under discretionary rates.
As has been seen in recent Locked Out reports, the supply of properties within HAP limits was predominantly in Dublin.
A total of 27 out of the 35 HAP properties were found in Dublin city centre, Dublin city north and Dublin city south.
Dublin has a discretionary HAP rate of 50% compared to 35% for the rest of the country.
Outside of the capital city, HAP properties available to rent are "worryingly low", according to the charity.
Nine of the 16 study areas had no properties available to rent in any household category within standard or discretionary HAP limits.
These were Athlone, Galway city centre, Galway city suburbs, Co Leitrim, Limerick city suburbs, Limerick city centre, Sligo town, Portlaoise and Waterford.
The research found 11 affordable properties under the discretionary HAP rates for both single people and couples.
There were two one-bed properties available outside of Dublin: one each in Cork city suburbs and Kildare.
Sligo town had the lowest number of properties, with only two available to rent during the year.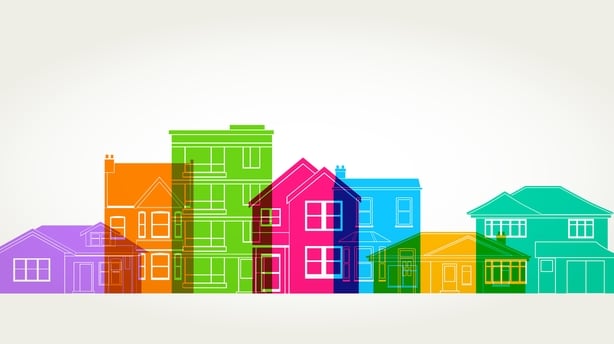 Simon Communities of Ireland Head of Policy and Communications Wayne Stanley said that turning to a homeless service for support is an "enormous trauma" for a family.
Speaking on RTÉ's Morning Ireland, Mr Stanley said: "I would stand over the quality of the Simon Community services around the country, but with the best will in the world, with the best very best staff in the world and the very best circumstances, crossing the threshold of a homeless service holding your child's hands is an enormous trauma for any family and it's a trauma for the children and we have to prevent that."
He said that an eviction moratorium would "provide breathing space".
"It's very important that when, if, that ban comes in, that we use that time productively, we need to see this crisis treated as the fundamental crisis and trauma that it is for families. We need to see action taken.
"There's a Simon Homeless Prevention Bill, which received cross-party support, including Government support when it was brought into the Dail last September.
"Some of the provisions of that had been worked on but we need to see that fully implemented."
'Chronic' lack of affordable accommodation
The Locked out of the Market report highlights the story of John, Mary and their three children, who were living in private rented accommodation when they were issued with an eviction notice after the landlord died and the property was sold by other family members.
John and Mary's family had lived there for three years after previously living in emergency accommodation - a B&B - for nine months.
Over six months, they looked for a property and had eight viewings, during which they were told they had too many children in order to secure a three-bed house.
They had been approved for HAP, but were either told that the property was gone once they mentioned HAP or received no communication at all.
Mary's lack of employment references - even though she cared for her youngest child with Down syndrome - was another reason for refusal.
Despite having the savings to secure a property without HAP, the family has not secured a place.
The Simon Community says their story demonstrates the "chronic" lack of affordable accommodation within the private rented sector.
'You're ruled out straight away because of the price'
Another case study outlined in the report highlights the shortage of affordable properties and the impact of rising rents.
Liam is a single man staying at a Simon Community Emergency Homeless Shelter and has been HAP-approved for the last two years.
He has been trying to exit homelessness by looking to rent within the private rented sector.
He is on the Disability Allowance, which provides him with €208 a week, but one-bedroom accommodation costs between €1,300 to €1,600.
HAP would cover around €600, which means Liam cannot afford properties that are available, on top of electricity and food.
"You're ruled out straight away because of the price. It's not fit for purpose".