Minister for Further and Higher Education Simon Harris has announced €1.5 million in funding for Higher Education Institutions (HEIs) to create new posts to drive zero tolerance of sexual harassment and violence on college campuses.
The money will fund 17 new positions for sexual violence and harassment prevention and response managers across all Higher Education Institutions.
This comes as the Rape Crisis Network Ireland say there is an under-reporting of sexual violence and harassment at third level, based on figures obtained by RTÉ News under Freedom of Information.
Third level institutions were asked under FOI requests to provide the number of sexual assault and sexual harassment cases reported by students at the given institution on campus in the previous five years from June 2017 to June 2022.
The majority of HEIs provided information under these FOI requests and it showed that the numbers are increasing across third level institutions, but from a very low base.
The University of Galway reported the largest increase. They say there were 21 cases reported in the past five years, but in 2019, when asked for the same information, just one case was reported to them.
In the South East Technological University, there are eight cases, representing an increase of seven reports of sexual assault and sexual harassment since 2018.
There are colleges that did not have the information and are now recording reports.
University College Cork said there were seven reported complaints in the past five years. In 2019 the university did not have a central database for any such allegations.
Trinity College Dublin said they had 11 reports of this nature in the previous five years, while in 2019 they refused the same request.
There are several institutions that are reporting very few to no cases at all.
The Technological University Dublin reported only one case in the past five years across all their campuses.
Both Mary Immaculate College and TÚS reported having no reports of sexual assault or sexual harassment since 2014.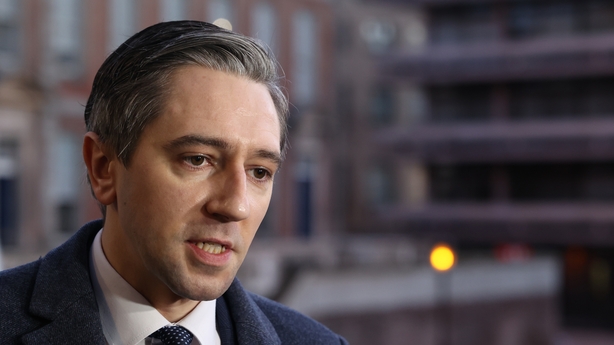 The Defence Forces Training Camp (DFTC) said there has been one case of inappropriate behaviour reported in the DFTC, Curragh Camp in 2021 - which came under sexual harassment, harassment and/or bullying.
The Garda College at Templemore said there had been no reports of sexual harassment reported by students there in the past five years.
Cliona Sadlier, Director of the Rape Crisis Network Ireland, said these figures are not representative of the prevalence of sexual assault and harassment at third level institutions.
"I wouldn't say that that reflects the actual incident of sexual violence.
"We would expect, because of the age cohort that dominates third level institutions, because of the particular vulnerability of people aged 18-25, what we would expect to see is a slightly higher prevalence in these institutions than in the general population."
In 2019, the government introduced the Framework of Consent which aimed to improve recording and reporting of incidents, however Ms Sadlier said the system introduced in 2019 in her opinion has not fully taken effect yet.
"We're not necessarily seeing both students and staff come forward in any sort of numbers yet, because the system is really unproven still. So, there is increased reporting, which is of course a good thing, but we do want to see over the next few years, how these cases are handled, and we would like to see a consistent and standard approach to for example the FOIs, which might evidence that there is a consistent approach to sexual harassment across all HEIs."
The Minister for Further and Higher Education's announcement aims to address some of these issues.
The €1.5 million will fund 17 Sexual Violence and Harassment Prevention and Response managers, and their job will be to monitor these cases.
The Department said an essential part of their zero-tolerance policy around sexual violence and harassment "must be the collection of adequate data".
Last night, President Michael D Higgins, signed the new Higher Education Authority Bill into law, which allows Minister Harris to issue conditions of funding to the institutions.
He has made it clear that robust reporting is one of the issues he will attach in this area.
Minister Harris is also providing for potentially embedding education initiatives like consent classes, and bystander programmes, in the curriculum and the appointment of external investigators to investigate cases of sexual violence and harassment.
---
If you have been affected by issues raised in this story, please visit: www.rte.ie/helplines