Today would be the "most difficult day" in the history of Donegal's Mulroy College, according to a former teacher at the school, after two of its pupils were killed in Friday's explosion in Creeslough.
Dr Martin Gormley, Director of Schools with Donegal Education and Training Board, said the primary objective of the school will be to support students through this difficult time.
Ten people, including three children, died in the explosion at a service station and apartment building, including Mulroy College pupils James Monaghan, 13, and 14-year-old Leona Harper.
Leona, who played for Letterkenny Rugby Club, was supposed to go to a birthday party on Friday, but decided instead to come to Creeslough for a sleepover with her friend.
They went to the shop to buy ice cream.
James was in the queue for the post office with his mother Catherine O'Donnell, 39, who is thought to have met her son there after he got off the school bus.
Speaking on RTÉ's Morning Ireland, Dr Gormley said the support for the school pupils is not just about the immediate days following the tragedy, but the dark winter nights that lie ahead.
"One of the things about the school now in the days ahead is to try to support students, and it's not just about you know, these days and the weeks and funerals," he said.
"It's really about those long, dark winter nights that we have to watch out for our students there and that is something that is a priority for the staff and Mulroy College."
---
Read more:
Technical examinations continue in Creeslough as Pope Francis sends condolences
---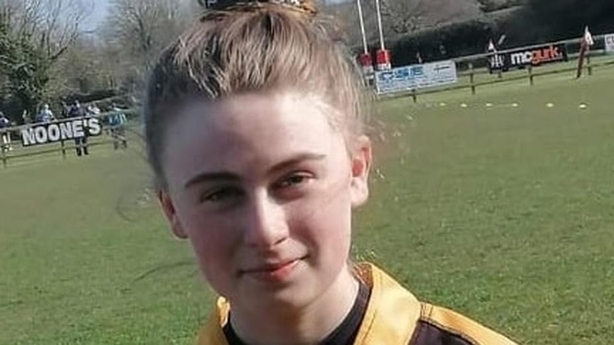 Dr Gormley said that the principal made the school available to the community yesterday and it allowed people to gather.
It was a very sad occasion but gave students an opportunity to talk about James and Leona, he said, and it will have helped people.
He said Leona's parents came and spoke vividly about their beautiful daughter.
You could sense the amount of grief they are experiencing, he said.
"You just sense the amount of grief that is etched in their hearts now and just walking through the door and you know, seeing little memories of Leona passing her bedroom, seeing her toothbrush in the bathroom all very small things," Dr Gormley said.
"But, but so, so, so sad."
Dr Gormley said a team of experts will be on standby to help students, including support from the National Education Psychological Service.
Separately, John Shéamais Ó Fearraigh, whose daughter is a friend of Jessica Gallagher who died in the tragedy, described the 24-year-old as a lovely girl who was "very bubbly".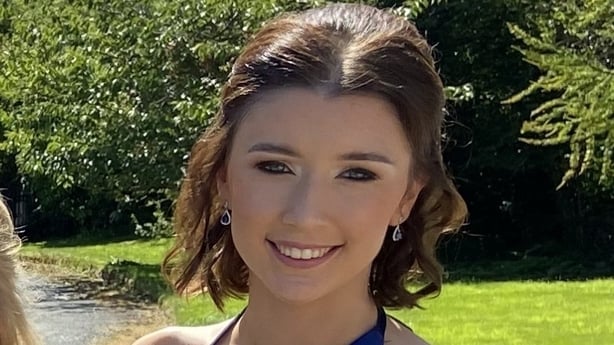 Speaking on the same programme, he said: "It's very sad that a young person of 24 years of age be taken away from this world at such a young age with all her life in front of her, but unfortunately in the tragedy that happened on Friday, she lost her life along with another nine people, and it's just a sad, sad story for the community of Creeslough."
The Sinn Féin councillor added that "the community is just heartbroken that such a young girl is taken away".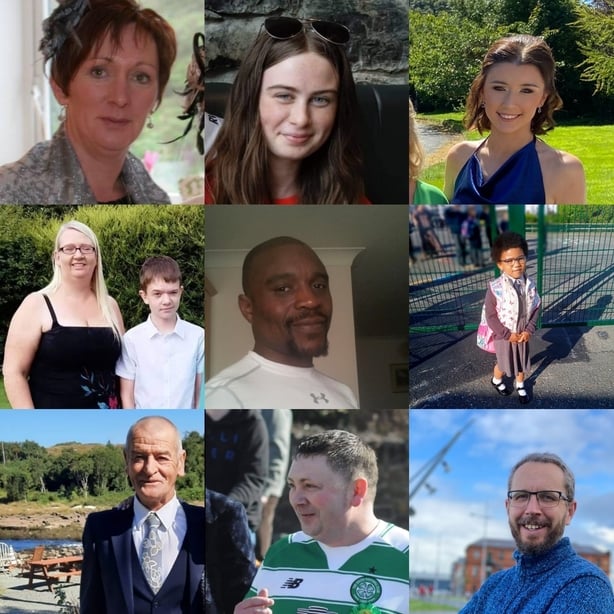 'There are no words'
Donegal singer Daniel O'Donnell said the tragedy in Creeslough is unbelievable and is "beyond comprehension".
Speaking on RTÉ's Today with Claire Byrne, he said: "There's no words really, to express anything of how people must be feeling, you know, I can imagine such a small community, everybody knows everybody.
"A lot of people are related. And just that's beyond comprehension that the like of this would happen."
All we can do now is pray for everyone, he said, adding that he said a decade of the rosary for them last night.
Donations
Head of Corporate Communications at An Post Anna McHugh praised the bravery of the postmistress in Creeslough, Annette Laverty, and the staff who helped pull people from the rubble after the explosion.
"The post office, as we know, is at the heart of every community on a busy Friday," Ms McHugh said.
"So, we will be doing absolutely everything possible to support our post office staff, and the wider mail staff as well in Creeslough and beyond, over the coming weeks, months and do whatever it takes."
Ms McHugh said the Creeslough fundraising initiative will be channelled through the Irish Red Cross and that donations will be accepted at all post offices from today to support those affected by the tragedy.
She said that the campaign is also being supported by Applegreen service stations, who will take online donations from those that wish to make them.
Head of Fundraising with the Irish Red Cross Charlie Lamson said the money donated will support the families, the bereaved, the injured and anyone who has lost their home or their livelihood as a result of the tragedy incident.
Mr Lamson said the IRC will be co-ordinating with the Donegal Community Forum.
'Layers of shock'
Reverend Susan Moore, Minister for the Rathmullan, Milford and Kerrykeel Presbyterian Church, said there are layers of shock, grief and questions playing out in the local community.
She said things will never be quite the same after Friday's tragedy.
"People keep talking about the randomness of all that happened - and some people walking out of the shop fine and others it was a totally different story," she said.
"No, there's layers and layers of shock and grief and questions and just even a sense of wordlessness.
"You don't know what to say or how to say it."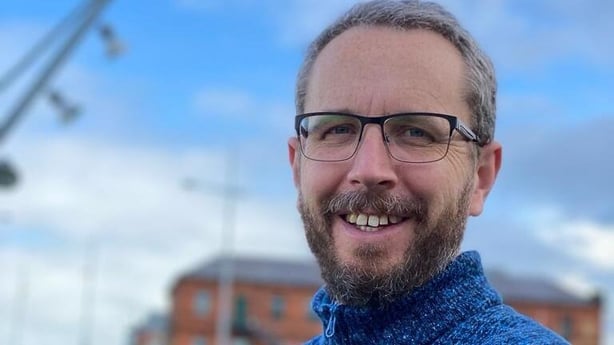 Dr Dan Gill, a GP based in An Fál Carrach, Co Donegal, said he did not know what to expect when he arrived in Creeslough on Friday.
Dr Gill said he heard there had been a big incident so he and his colleagues grabbed their bags and defibrillators and went straight to the scene.
He said it was a tribute to the emergency services that most of the major trauma had gone by the time he arrived.
He spoke about his neighbour, James O'Flaherty, who died on Friday and how they had built houses on the same field.
Dr Gill said James was very attached to his son, Hamish, and they were always seen together.