The "heroic" response of emergency services to the fatal explosion in Creeslough, Co Donegal has been praised by the man who coordinated the medical response.
The ten people who died in the explosion have been named by gardaí this afternoon.
Emergency services were on the scene within ten minutes of the blast, which happened at around 3.20pm.
They arrived to find huge concrete blocks, debris and rubble where the building that contained a shop, hairdressers and a number of apartments once stood.
Civilians were already there using car jacks to try to free trapped people from the large piles of rubble.
Dr Gerry Lane, a consultant in emergency medicine, told RTÉ's This Week programme that he was amazed by the response in the immediate aftermath.
"I saw people in shorts and flip flops wrenching corrugated iron away with their bare hands"
"The love that those people were showing for their community, friends and family - I stood there and was amazed but also terrified," he said.
"The building was inherently unstable. I saw people in shorts and flip flops wrenching corrugated iron away with their bare hands.
"Those people were heroic, but were placing themselves in a great deal of danger," he said.
Dr Lane added that three of the rescue workers were injured over the course of Friday evening.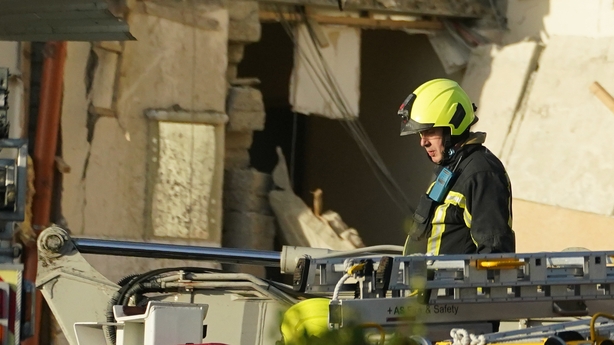 Chief Ambulance Officer in the HSE Western Region JJ McGowan was also at the scene.
He told the same programme that the skeleton of the plan had been built by the time he got to the scene.
"Although in in a way it was a manic scene to approach, there was huge control over it at that stage," he said.
Dr Gerry Lane who co-ordinating the emergency response and JJ McGowan of the Ambulance service join us now. #cresslough pic.twitter.com/YXTdDEo5cu

— This Week RTÉ (@thisweekrte) October 9, 2022
"En route I had sort of built up the scene in my head, but when you arrive there it was just something completely different.
"There are no words for that response, the heroism that was shown," he said.
People of Creeslough 'living through a nightmare'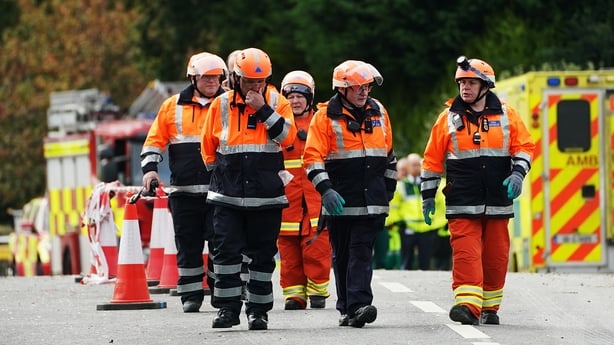 Yesterday, Superintendent David Kelly of Milford Garda Station said he did not have to reach out to colleagues - instead they all came forward for duty.
Gardaí from Letterkenny, Ballyshannon and Buncrana all appeared as the news of the tragedy spread.
"That's what it is to be in Donegal - we look out for each other," Supt Kelly said at a press conference.
"I'm proud to say that I didn't have to ask for people to turn out for duty, they came in."
He also praised the "great assistance" provided by colleagues from the emergency services in Northern Ireland.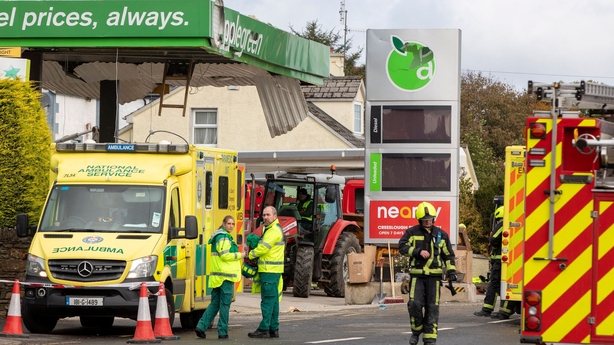 The huge rescue operation involved the Irish Coast Guard, the Coast Guard rescue helicopter 118, Irish Air Corps 112, the Northern Ireland Helicopter Emergency Medical Service (HEMS), the Irish Community Air Ambulance, Northern Ireland Search and Rescue, Donegal Mountain Rescue, Northern Ireland Ambulance Service heart team, Donegal County Council Civil Defence as well as dozens of people from the community in Creeslough.
Cafes and local restaurants opened their doors to emergency workers, providing hot drinks and food for the personnel involved in the extensive emergency response.
A local hotel also block-booked rooms for emergency staff who worked through the night.