Standing at the foot of a 30m high crag, Jenny Shannon is getting ready for a climb.
Travelling to the rock, known as Scalp na gCapail, has become a regular after-school pursuit, since the 28-year-old teacher relocated to Co Sligo in recent months.
Her departure from her home city of Dublin came as a result of rising costs and the myriad associated pressures they're putting on young graduates.
It's a decision that took careful consideration.
For a start, she was about to get a Contract of Indefinite Duration (CID) at the school she had worked at for five years. Then, there were long-standing links with friends and colleagues to think of, along with the trepidation of beginning afresh somewhere else.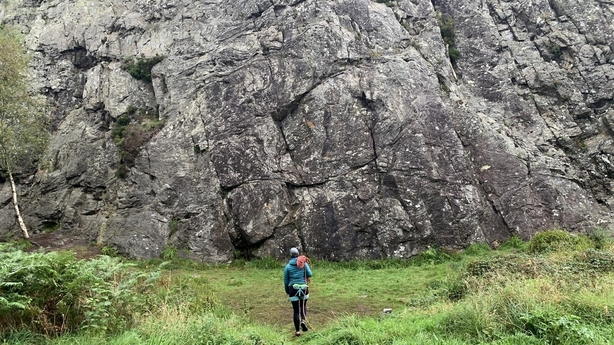 But having weighed the pros and cons, Ms Shannon decided to move to Sligo and make herself available as a short-term substitute teacher around the county's national schools.
As she reflects on her relocation, she is in no doubt that she made the right call.
"What I was paying for didn't really make sense in the long term … when I was living in Dublin, there were rental costs, then having to pay for a car parking space … I just felt it was hard to avoid feeling that you were always contending with people in better paid jobs.
"Ultimately I decided that I would leave my CID post and move.
"Sligo really captured us, it has a lot of schools, it has a lot of young people that have also made the move from Dublin and also it just has a wealth of nature and the outdoors that I love."
Now she says she's enjoying a better quality of life and can start to think about someday being able to afford her own place.
But the move is not without challenges. Being a stand-by substitute teacher means you are often waiting day to day, for a call to work. There are new surroundings and different staff rooms to negotiate. However, so far, Ms Shannon is securing several days cover most weeks and is enjoying her new location.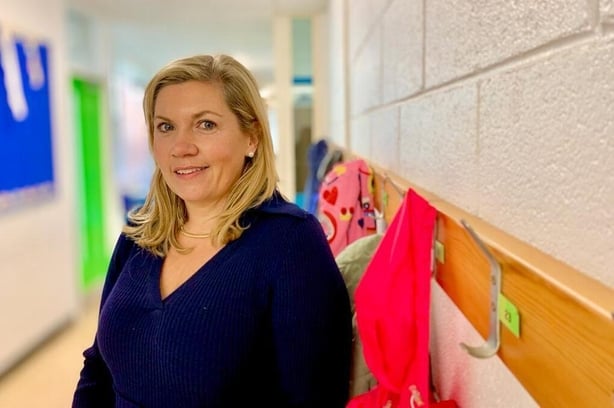 At the other side of the country, in Bishop Galvin National School in Dublin, Principal Kathryn Corbett says she's pretty familiar with stories like that of Jenny Shannon.
The school, in the suburb of Templeogue, has a full complement of teachers this year but there was a noticeable dip in the number of applications for vacant posts over the summer.
Ms Corbett estimates the number of CVs sent to the school was down by around 20% on previous years, mostly as a result of accommodation pressure in the capital.
"It's less and less attractive to teach in Dublin. I checked this morning and there are 79 positions advertised for primary school teachers in Dublin at the moment. So that's certainly of concern for principals in terms of staffing.
"If you compare it to other counties, there appears to be just one or two fixed term positions [available].
"This is not a new thing, it's always been an issue," says Ms Corbett, but the school principal adds it's getting harder and harder for new teachers to put down roots in the communities they work in.
When the same salary will go a lot further in other parts of the country, she says it's not difficult to see why new entrants to the profession are leaving the Dublin area.
"I think the biggest barrier at the moment is accommodation for a teacher and if they are to commute, the cost of fuel is rising as well.
"I suppose in the long term, if you want to stay in Dublin to be able to afford a mortgage, particularly in certain areas, that wouldn't be possible for teachers or nurses or guards … it's important that we highlight this issue at the moment, because we do need we need our teachers, we need our nurses and we need our guards."
The flight of such skills from Dublin is a trend that Jenny Shannon says will continue. She recalls many staff room conversations with colleagues about moves to Dubai or Australia, so people could manage to save for a property deposit.
"The talk was who would be next to go, who would make the move".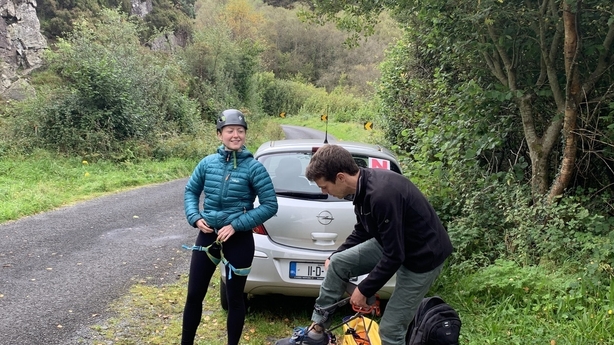 As she sets off to scale Scalp na gCapail, she's looking forward to exploring further what Sligo and the wider western region has to offer.
"It was a difficult decision - it took me a good few months to get to grips with. I had to make a decision for my future and I think when I came to it, it was a no-brainer. But definitely it was the right decision.
"It would have been so hard to stay knowing that I'm contending with rents going up, worrying should I keep my car, am I going to be able to afford to pay the insurance and pay my rent?"
"When you do four years of a very intense course, you do feel like you are now battling against the simple things, still being on the same pay scale and still wondering, how am I going to make a life for myself here, when I'm paying these kinds of rents.
"So many of my friends feel the same."