The French Embassy in Ireland is warning those who are relocating here from France, that Ireland is currently experiencing "a severe housing crisis" and that new arrivals face significant difficulties in finding accommodation.
The embassy in Dublin posted the advice on its website as part of guidance for French people looking to move to Ireland.
"The strong demand and the saturation of the rental market have led to a sharp increase in rents, which are currently much more expensive than in Paris, including shared accommodation.
"It is therefore advisable for people planning to settle in Ireland to allow sufficient time for this search for accommodation (which can take several weeks)," the advice states.
The French Foreign Affairs Ministry is also calling for "great vigilance in the face of the risk of scams on the various ad sites" in the online advice.
Gardaí in Cork this week warned students about accommodation fraud, following an incident in which a French student moving to the city was defrauded of €3,000.
The Union of Students in Ireland (USI) said it is aware of a number of cases where international students have arrived in Ireland with nowhere to live and are forced to stay in hostels, or even tents.
---
'I'm scared' - Students document struggle to find accommodation
---
One French student now living in Ireland said that looking for accommodation "was a full time job."
Postgraduate student Lucie Duillon, who is from Strasbourg, is currently studying sociology in Dublin.
She said she recently found accommodation in the capital after searching on the ground here for two months.
"Searching for a flat was the first thing I was doing when I would wake up and the last thing I would do in the day, so it was really like a full time job."
She said she was aware of the difficulties with finding housing in Ireland, but did not realise the severity until she arrived.
"I knew it would be difficult, but I was thinking it would be as difficult as finding a flat in Paris for example, but obviously it's way more difficult than that.
"It's so much more expensive than in France.
"My plan at the beginning in July was to pay maybe €500 or €600 and now my rent is €1,000 per month, which is way too expensive for me, so I may have to change flat during the year.
"Obviously for a student €1,000 per month is practically impossible."
"I'm really really scared, and I don't know what I'm going to do."

With the new term about to begin, @rtephilip hears from students who are struggling to find somewhere to live | #rtept | Read more: https://t.co/rbKeLswofE pic.twitter.com/hx3O5kq7aZ

— RTÉ Prime Time (@RTE_PrimeTime) September 15, 2022
USI President Beth O'Reilly said the advice from the French Embassy is indicative of the current crisis students are facing, that embassies now have to warn their students of the difficulties of finding accommodation.
They added that the organisation has heard of students who have had to pull out of their planned year abroad as a result of the accommodation shortage.
"If the situation is not going to be adequately addressed by our Government, and if international students continue to be misled on housing availability in Ireland, USI will begin reaching out to embassies to encourage them to display similar warnings in an effort to ensure that international students are fully aware of the crisis being faced by students in Ireland," they said.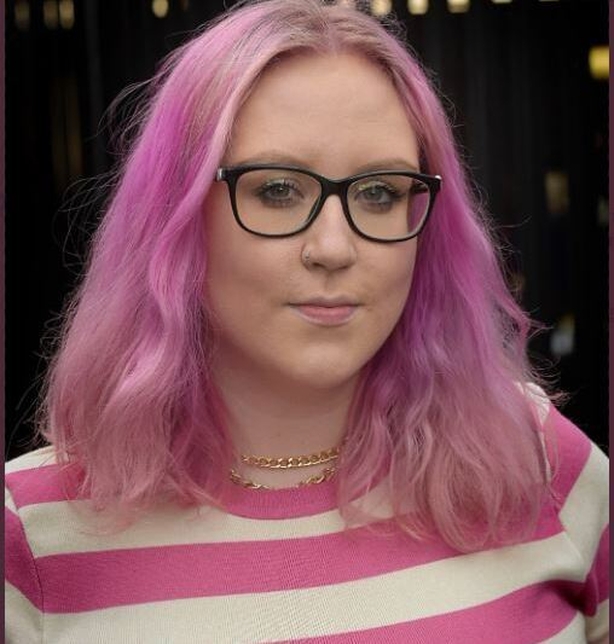 Ms Duillon added that scams were part of the daily routine in looking for accommodation on social media and using online property sites.
"There are so many scams. Most of the time I would get an answer from someone it was a scam".
She said it was the right thing for the French Embassy to warn people about the situation here.
"If I had this information before maybe I would have chosen differently."
The Executive Director of the Irish Council for International Students said she is "not surprised" at the French Embassy's warning.
The ICIS has expressed concern that Ireland's reputation abroad as an education destination will be negatively impacted by the accommodation crisis.
"We're not surprised at all by this. It's extremely unfortunate that we're in a situation where Ireland's reputation abroad as a study destination is being impacted because of the accommodation crisis," Laura Harmon told RTÉ's News at One.
"This is a symptom of the wider housing crisis but it is having a huge effect on students, particularly those who come here as a study destination.
"We've had a massive increase this year in students contacting us who are looking for accommodation, who can't find accommodation and who are spending months trying to find somewhere suitable," Ms Harmon said.
"We have seen from the gardaí that there has been a 30% increase in people reporting scams in terms of rental accommodation.
"Students are handing over deposits and are not getting their money back.
"There are a lot of fraudsters preying on vulnerable students online because of the situation that we're in.
"A lot of people are taking desperate measures for places that maybe are substandard.
"We hear about a lot of overcrowding; four beds to a room, six beds to a room. A lot of this wouldn't be uncommon for international students.
"It's a massive issue and I'm not surprised that the France Embassy has put out this statement and I'm sure other embassies will follow suit."