The cost-of-living crisis is showing no sign of letting up, with many Irish households feeling the pinch when it comes to rising bills.
As the Government prepares to announce supports in the upcoming Budget, family carers say they are struggling to cover the cost of daily essentials.
Barbara Kovach and her husband George from Clonmel, Co Tipperary, said the cost of running their home has risen dramatically.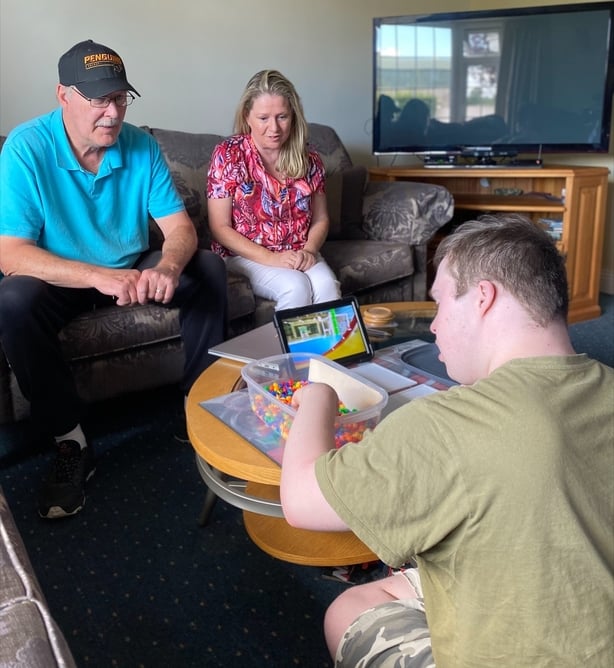 Barbara is a full-time carer for her son Liam, who has Down syndrome, and receives a carers' allowance of €224 per week.
Her husband is in receipt of a small pension and her son gets a disability allowance of €208 per week.
She said the family is struggling to cope with the rising cost of living.
"I don't know where I'm going to find the extra money. I can see us cutting back on just about everything in order to just be able to put the lights on and to keep the heat in the house over winter. I mean things are going to have to go without."
The cost of the family's electricity bills have skyrocketed. Last year electricity cost €200 every two months, this year that has risen to €333.
Food bills have also increased dramatically. Last year the family was spending between €50-60 per week on food, that has now risen to between €70-100 every week.
Barbara said: "In one day milk went up over 25 cent per two litres - I mean 25 cent is nothing but when you add it up every week... say you could be using three litres of milk per day, that's a lot of extra money that you have to find on that limited income."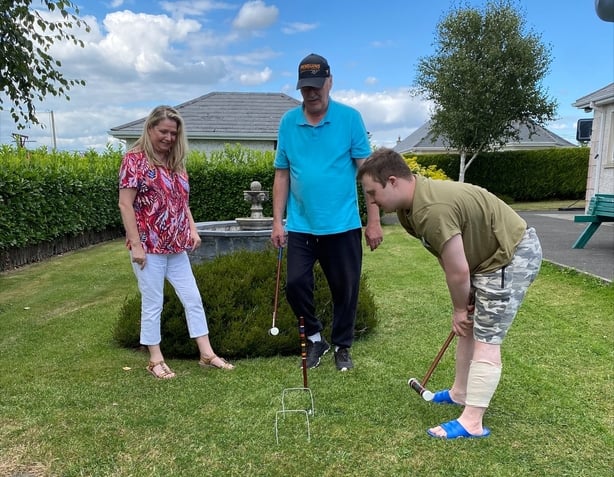 Fuel prices have also hit the family hard. The cost of petrol has jumped from €50 per week to €100.
Barbara said: "We have to take Liam to and from his day service, he has to go to numerous appointments every month. They could be from Cork, to Waterford to Dublin and you have to be able to put petrol in your car to be able to do those things."
Last year, a half tank of heating oil cost the family €300 and that has now doubled to €600.
Barbara said: 'If you go back to 2019, it was like 63 cent per litre now it's like €1.20 per litre and I mean it's really, really difficult to find that extra money. €1.20 a litre might sound low but when you have to fill a tank of 1,000 litres or 500 litres you're talking about €600 euro.
"Our budget has now gone out the window so it's very hard for people like myself on a carers' allowance to come up with this extra funding."
The cost of living is set to rise again, and like many, the Kovach family is worried about the gloomy predictions for the winter months.
Barbara said: "Where do you start cutting... like do you cut the food from the disabled person, do you cut that food from yourself, I mean that's what's going to happen."
The Government is expected to announce supports in the Budget on 27 September and family carers are hoping it will include measures to help them through the winter months.