The number of people in emergency accommodation across the country reached more than 10,500 last month - the highest number ever recorded.
New figures released by the Department of Housing show there were 10,568 people in emergency accommodation in July - an increase of 76 on the previous month.
This includes 5,140 single adults and 3,137 children.
The Dublin Simon Community has said the homeless situation has "never been as bleak or urgent".
The last peak was in October 2019, when there were 10,541 people living in emergency accommodation.
Spokesperson for the Dublin Simon Community Caoimhe O'Connell called on the Government to work with the charity on a crisis plan as a matter of urgency.
"We are extremely distressed by the ongoing rise in the number of people presenting in emergency accommodation," she said.
"Last month, we broke a record we never wanted to reach in Dublin and now, devastatingly, the same has happened at a national level.
"In our 50 years of providing homeless services, the situation has never been this bleak or urgent."
Minister for Housing Darragh O'Brien said the Government, local authorities and NGOs are making every effort to reduce homelessness.
He said that funding is in place to deliver 10,500 social homes this year, including 9,000 new build homes, "and our pipeline into the future is strong".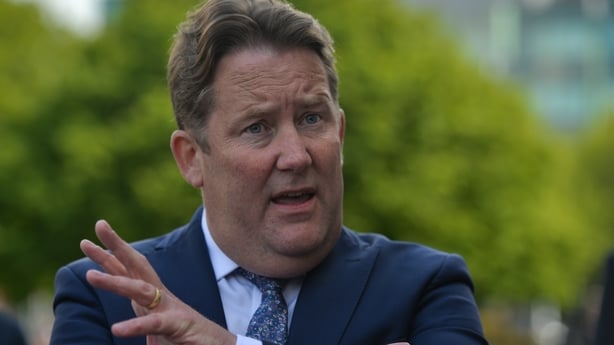 The minister said a number of factors have eroded improvements which had been made in reducing the number of people in homelessness, "including an increase in 'notices to quits' in relation to tenancies and a decline in available Housing Assistance Payment (HAP) properties".
"Government are working to progress each of them and we know that key to ending homelessness is the delivery of new social housing and boosting overall supply," Minister O'Brien said.
"Our Housing First Programme, which is one of the key responses in ending long-term homelessness among those with complex health and mental health needs, has a fantastic tenancy sustainment rate and is being significantly scaled up - we will provide 1,319 Housing First tenancies this year.
"There are 18 separate actions set out in Housing for All to help us to end homelessness."
The Director of Advocacy at homeless charity Focus Ireland said the rise in homelessness comes at a time when a record number of landlords are planning to leave the market.
Mike Allen said: "We are calling on the Government to take a number of measures to get landlords to change their minds. Meanwhile, eviction notices should be paused while measures are put in place."
Figures from the Residential Tenancy Board show the number of eviction notices issued to landlords more than doubled in the first six months of this year, compared with the last six months of 2021.
According to figures from the Residential Tenancies Board, there were almost 3,000 notices to quit were issued by landlords between January and the end of June this year.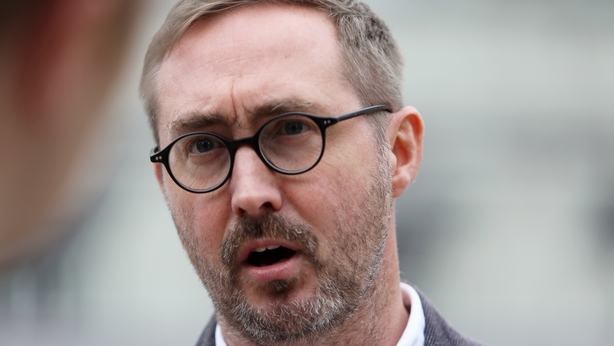 Sinn Féin's Spokesperson on Housing Eoin Ó Broin called on the Government to put emergency measures in place to stop the rise in homelessness.
"This is the highest level of homelessness ever recorded and it is a direct result of the policies being pursued by Darragh O'Brien and this Government.
"The minister must come out today and make a statement, outlining what emergency measures he is going to implement to halt this dramatic rise in homelessness.
"Such measures must include a ban on evictions into homelessness, an acceleration of the tenant in situ scheme, where local authorities can purchase properties where HAP or RAS tenants have notices to quit and an increase and acceleration of the delivery of social housing," he said.