A group of Irish lawyers are representing six young people from Portugal at the European Court of Human Rights in a significant climate change case.
They have taken a case against 33 European countries - including Ireland - arguing that their climate policies are inadequate.
Recently, the European Court of Human Rights upgraded the case to its Grand Chamber where only exceptional cases are heard.
One of the six young people from Portugal taking the case is 23-year-old Claudia Duarte Agostinho.
In 2017, she witnessed what was labelled the deadliest disaster in modern Portuguese history, wildfires where she lives in Leiria in central Portugal.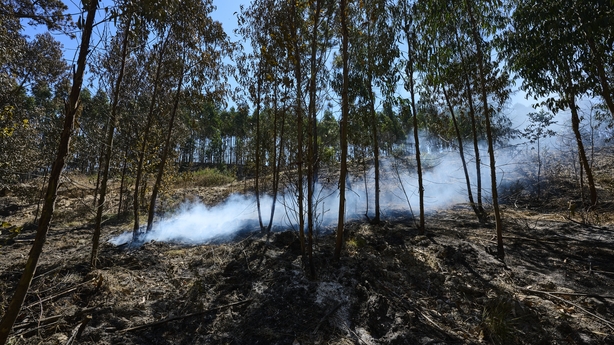 "What worries me the most is the danger, especially in the summer the fires can start all of a sudden," said Claudia.
Sixty-six people were killed, many of whom died in their cars as they tried to flee the flames.
The wildfires of 2017 devastated an area four times the size of Lisbon; around 50,000 acres of forest were destroyed.
"It's also very sad to see my favourite places where I would play as a child in ashes," said Claudia.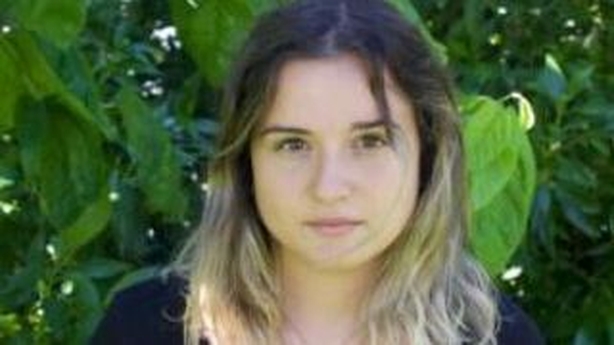 She said witnessing this made her want to take action against global heating.
"We have always been concerned with climate change; however it was in 2017 when the forest fires broke out in Portugal that we became aware that something had to be done."
The same region has suffered from forest fires again this summer during a heatwave that affected many areas across Europe.
Five years on from the devastating wildfires of 2017, Claudia, her brother Martim and four other young people from Portugal are taking 33 European countries to court arguing that their climate policies are inadequate and their lack of action on climate change is the cause of wildfires like the ones they have witnessed.
The case is backed by the Global Legal Action Network GLAN which is a legal non-profit organisation, run by Irish lawyers.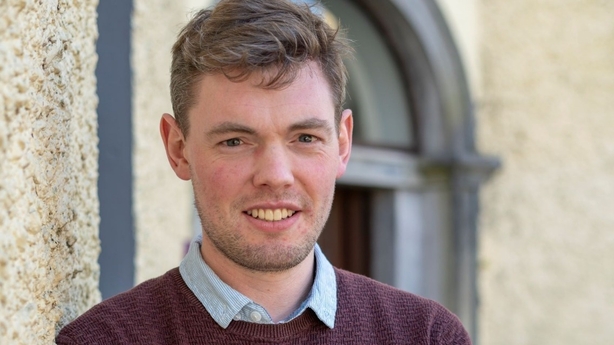 Gerry Liston, a Legal Officer at GLAN, manages their climate change litigation, and said they felt there was a need for a case that would have far reaching effect across Europe.
They have brought the case to the European Court of Human Rights in Strasbourg.
"We're arguing that their failure to adopt the rapid and steep emissions reductions that are required to hold global warming to 1.5 degrees is a violation of the youth applicants", he said.
Once they filed the case in 2020, the court fast tracked based on its urgency and importance. Recently the court referred the case to its Grand Chamber.
To put that into context, there are 70,000 cases before the European court of Human rights and only 22 cases, including this one, are before the Grand Chamber.
"The judgment that we are seeking, we hope, will set the framework for domestic courts to follow and implement, because if governments and domestic courts are adopting their own distinct and often self-serving approaches to what their role is in mitigating climate change then we end up with a situation where the collective contributions of all countries are inadequate, which is the situation we're in now," said Mr Liston.
"We felt there was a need for a case that would have a far-reaching effect throughout Europe."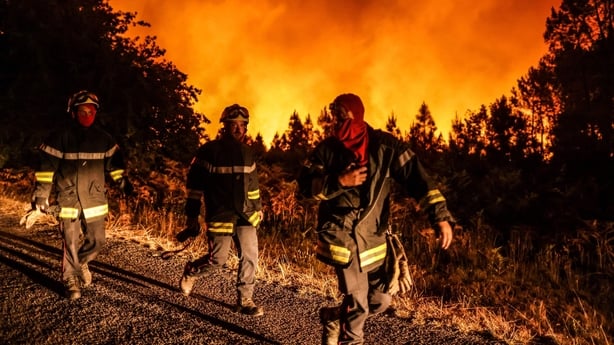 The six Portuguese young people hope their case will be heard in early 2023. Claudia said she hopes the ECHR recognises that climate change is an issue that already affects them and will continue to affect them in the future.
"I hope the judges in Strasbourg will force Ireland and other European countries to do what is necessary to protect us," Claudia said.
Catherine Higham, coordinator of the Climate Change Laws of the World Project at the Grantham Institute at the London School of Economics, said this case is "particularly significant".
"It is focusing not just on the responsibility a government has to its own citizens but also the responsibility that governments owe to citizens outside their borders, to protect their human rights from harms that are caused within that governments control," she said.
"There are a lot of very important issues that will come up in the case".
Ms Higham says that what the European court has to say about those issues will have far reaching ramifications for the development of climate change law.
There are currently 2,000 cases across the world that are climate change cases. Catherine says the number of cases of this nature has more than doubled since 2015, the year of the Paris Agreement.
"A quarter of those were filed between 2020 and 2022, so we're really seeing this explosion in the number of cases."