Anonymous drug testing will be part of a pilot project at next month's Electric Picnic in Stradbally, Co Laois.
It is part of the HSE's 'Safer Nightlife' programme and its wider drug harm reduction campaign. Here is an explanation of the reasons behind it and the response to it.
What is being done to tackle drug use at festivals?
Earlier this summer, the HSE launched a new drug harm reduction campaign which involved HSE trained volunteers on site at some festivals to assist with drug information and emergencies.
In a further attempt to tackle recreational drug use, it is now trialing a new measure with anonymous drug testing at a festival.
It has arranged for this pilot project to be rolled out at Electric Picnic next month. It will involve real time testing of drugs and ensure that if a very harmful substance is detected, a message can be sent out to all attendees at the event warning them through social media and festival promoters.
People can surrender their drugs into designated HSE bins at the event and they will be tested within an hour along with discarded drugs that will also be analysed.
How big a problem is drug use at festivals?
While there are no specific figures showing the level of drug use at festivals in Ireland, those working on the frontline say they are on higher alert when certain festivals are taking place.
Health experts say the societal issue of drug use can be amplified at events where young people may want to experiment.
A report earlier this year from the Health Research Board shows that the use of stimulants by young people generally, including ecstasy and cocaine, has increased and Ireland is now the second highest for its use among young people in Europe. It also shows a rise in substance-related hospitalisations among this age cohort.
Professor of Emergency Medicine at Cork University Hospital, Conor Deasy, said they see the direct impact of that with teenagers and many people in their 20s seeking treatment after taking drugs.
Prof Deasy said they are coming into the emergency department with anxiety, fast heart rates, chest pain, and headaches.
"We see some with paranoia, some people coming in with suicidal thoughts. When we take a history of what substances they have been taking often it includes alcohol and more often than not it includes recreational drugs," he said.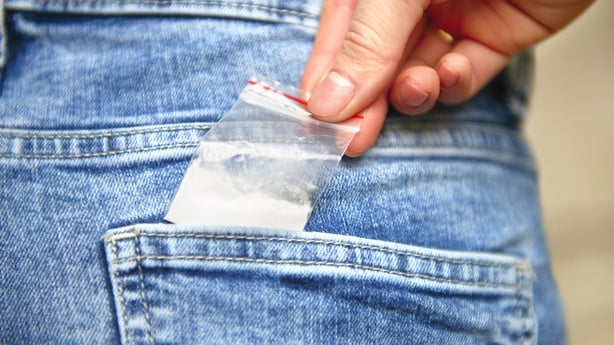 What do festival organisers want to see happen?
Melvin Benn, Managing Director of Festival Republic, has said every step that is being taken in drug harm reduction is really important as he welcomed the HSE's pilot programme of anonymous drug testing at Electric Picnic next month.
"It is bound to reduce the potential of harm and I welcome it and I am very pleased that Electric Picnic is working alongside the HSE in providing this service," he said.
"It is a really massive step forward."
Mr Benn also said the crucial thing is that drugs remain illegal. He said drug testing is carried out across festivals in the UK and it is a big step forward for the HSE to be doing it here.
He said the HSE and the Government have accepted that drugs are a part of society and it is not related to a particular festival or sector or cohort of people, but "it is in our society".
Shane Dunne, who also works as a festival organiser, welcomes the HSE route that is being taken on harm reduction and would also be in favour of drug testing at festivals.
"I think at the end of the day, as it stands at the moment, we are allowing the person selling the drugs to be kind of the quality control aspect of it - to be even the educator when it comes to telling that kid who is purchasing what they have and what is in it."
He said having an anonymous bin where someone can drop drugs in to be tested means that if there is an issue with it or it is exceptionally strong, a message can be put out to festival goers that this is in existence and it is very harmful and to stay away from it.
He said while drug testing will mean difficult conversations, he believes it can only be helpful when it comes to reducing the harm caused by drugs.
"While everybody would prefer if nobody took drugs, the fact of the matter is it is happening and what is exceptionally important now is an education piece around it so the level of harm is reduced as much as possible," he said.
How does drug education help to keep people safe?
The HSE's drug harm reduction campaign aims to arm young people with information on drugs and improve responses to emerging drug trends.
Prof Eamon Keenan, the National Clinical Lead at the HSE's Addiction Services, said they are very concerned about the emergence of new psychoactive substances and high potency substances which pose a threat to health.
He said the HSE's messaging remains clear, that it is safer not to use drugs at all.
"For those who choose to, they should still follow the practical steps recommended by the HSE to reduce the harms."
Prof Deasy said the evidence suggests the harm reduction approach is more beneficial than a war on drugs but acknowledges also that there are conflicting views on this.
He said they follow the HSE's guidance, and that people need to mitigate the risks associated with drugs.
Nicole Ryan, a drug awareness campaigner whose 18-year-old brother Alex died after taking a synthetic drug, describes the challenge of a drug harm reduction approach.
"It is horrendously hard, especially when you hear sometimes really big horror stories about some types of drugs, but it is about finding that balance. It is quite difficult to find that especially when they are under 18 as you are obviously not going to be promoting drug use but it is a problem in in every corner of society."
Ms Ryan, who now works full time educating young people on drugs through her online programme called Alex's Adventures, said it is about avoiding "preaching to the choir" but instead getting young people involved in workshops.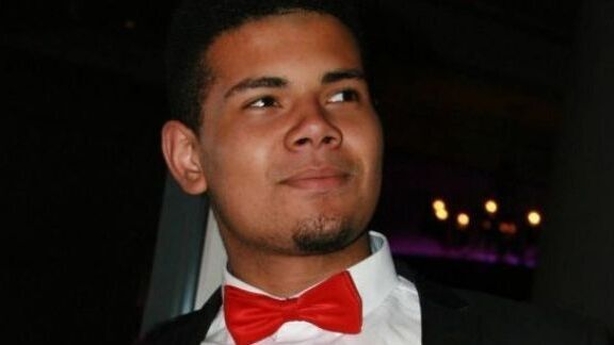 "Young people are very educated, very smart, very intelligent and sometimes we don't give them enough credit. They are still going to want to try, they still have those impulses which is natural, and it is about talking to them at their level, sharing stories, sharing anecdotes, something they can relate to but also something that shares a message."
She said she shares the story of what happened to her brother, who died after trying a synthetic drug at a house party.
"My brother didn't intend to die, but this is what happens," she said.
She warns young people: "It is not going to happen to all of you, but the chance is never zero."
"Unfortunately [Alex], he didn't know the difference between synthetic or licit or those kinds of things. He had assumed he was trying something that was a little bit safer. It turned out to be a completely different type of drug. He suffered an overdose, four days later he died in the CUH. "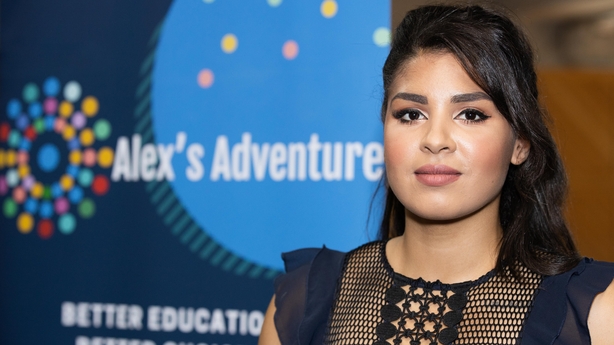 Since his death, Ms Ryan has been focused on trying to educate others on the dangers. Her advice for parents is to build trust with their children about drug use.
"And even as a parent if you are having that conversation, if God forbid something happens to them, they are in trouble, a moment of need, you will be the first person they turn to. That is the lifesaver, that is the crucial thing," she said.