The Government has "rolled out the red carpet for data centres" in recent years, according to a Social Democrats TD who questioned how many more will be allowed to be built.
The party's Climate Spokesperson Jennifer Whitmore said Government approval for the centres was "based on the premise that they create a lot of jobs now."
However, she said data centres themselves do not create a lot of jobs, perhaps 30-50.
Speaking on RTÉ's Morning Ireland, she said the question that she would like to ask the Government is how many more data centres will be allowed to be built.
It follows a decision by Dublin City Council to grant planning permission to Collilers Properties, acting on behalf of Amazon Web Services, for two new data centres in Clonshaugh, Co Dublin.
The development will involve the construction of two data centre buildings, with a gross floor area of around 12,875 square metres and 1,455 square metres respectively, each over two storeys.
While Clare County Council recently granted planning permission for a new €450m data centre campus in Ennis.
"In the week where we've seen a number of amber alerts when it comes to our electricity system, we know we're going into a very difficult winter where we could also be facing blackouts and yet, we're hearing about data centres being given permission," Jennifer Whitmore said.
"And we've had two in Dublin, there was one in Ennis last week.
"And each time these data centres are actually given permission, it's essentially the equivalent of a town's worth of energy that they'll be using over a year."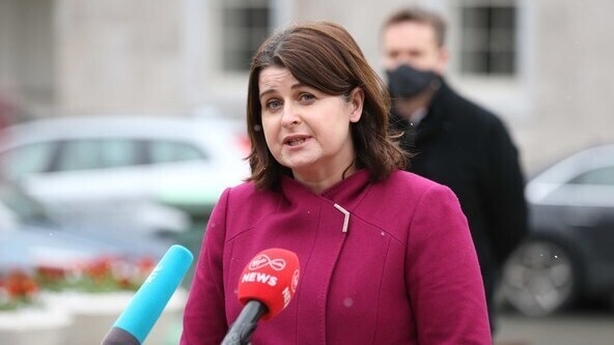 She said there must be questions asked about how many data centres we need to have here, what is the impact of having them, what is the impact on our grid, what is the impact on our electricity system and what is the impact on electricity prices.
"The Social Democrats last year called for a moratorium on data centers because we saw that, actually, that there was very much a trend of having large hyperscale data centres coming into the country and the Government weren't actually managing that strategically," Ms Whitmore said.
"And unfortunately, the Government still hasn't taken that on board.
"They're continuing to deal with these data centers really on a case-by-case basis."
Ambitious climate targets
Ms Whitmore said that "as a State we have very ambitious climate targets to meet and in order to do that, we're actually going to have to use as much wind energy as we can just to meet the current demand that we see in Ireland, not for any future demand.
"So really what we need to be doing is making sure that any wind energy that is being developed is actually going to reduce our electricity demand from our houses and from our small businesses as well."
Ms Whitmore said that if the Social Democrats was part of a coalition government the party would have to look at a moratorium "because ultimately what we need, and the Government is responsible for, is to make sure that there's electricity in people homes, that there's electricity in people's businesses that there's electricity for our central services, and at the moment the Government is not capable of providing that.
"We're at risk of black out, so you have to balance up the needs of people and individuals in the State with those jobs."
She said that there is also a risk to our reputational damage overseas when it comes to international jobs as well.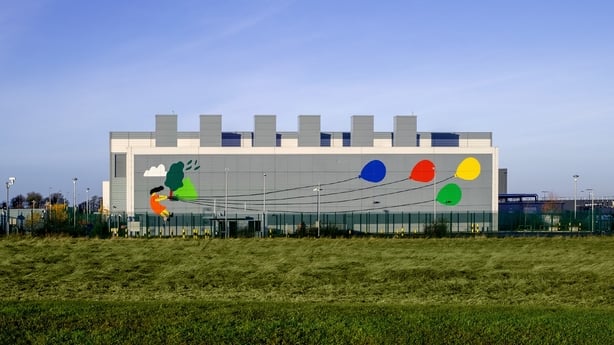 "If we cannot provide enough energy for a large employer to keep the lights on, that in itself would actually prevent investment, inward investment in this country and we've seen that Intel they have had concerns about energy security in Ireland," Ms Whitmore said.
"So data centres, we do need them, but it's essentially how many, where, what type.
"We need to be strategic about it. We need to make sure that actually, that they don't completely undermine our energy security in Ireland."
Last week, Minister for Finance Paschal Donohoe defended data centres in Ireland as he said they are an important part of Ireland's economy.
Speaking on Morning Ireland he stressed the "indirect importance" of these data centres to large employers in Ireland whose taxes and jobs are "playing an invaluable part" in Ireland's economic performance.
He said they have brought forward a new policy statement on data centres as he defended their place in Ireland amid concerns over electricity consumption.
Last month, Government published a revised statement on the role of data centres in Ireland's enterprise strategy.
"While data centres currently account for just under 2% of all greenhouse gas emissions, they are responsible for about 14% of Irish electricity use," according to the statement.
Under the revised policy, the Government says it has a preference for data centre developments associated with strong economic activity and employment that make efficient use of the electricity grid, using available capacity and alleviating constraints.
In January, the State utility company EirGrid confirmed that it will not connect new data centres in Dublin for the foreseeable future.
It says the greater Dublin area is constrained and any new data centre applications will only be considered for other parts of the country on a case-by-case basis.
There are concerns about energy security and the large electricity consumption of data centres.
EirGrid issued seven amber alerts in a recent 12-month period warning of issues with energy supply.