The increase in the back-to-school clothing and footwear allowance will be made from next week, rather than next month, Minister for Social Protection Heather Humphreys has announced.
Minister Humphreys said 151,000 families will benefit from this year's €84 million scheme, which was announced last week.
The increased back-to-school clothing and footwear allowance means children aged between four and 11 will secure €260 rather than €160 and children aged over 11 will benefit by €385 rather than €285.
Payments of the regular allowance start today but, in a new development, payment into bank accounts of the additional €100 has been brought forward from August to next Monday.
Ukrainian families, who have moved to Ireland due to the Russian invasion of their country, will also be able to benefit.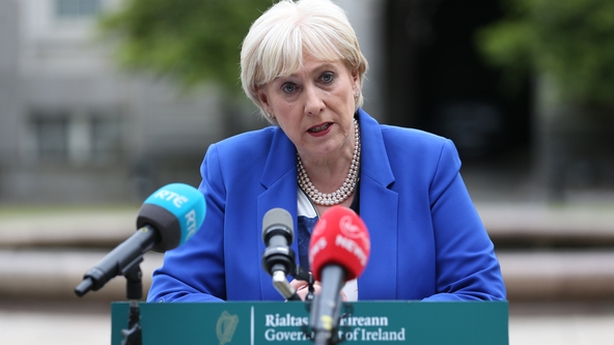 Meanwhile, the school meals programme is also being expanded from September, to include an extra 60,000 children.
And charges for school transport will be waived for a year.
The Government has been under pressure from the Opposition to introduce additional measures before the Budget, which has been brought forward to 27 September.
People may qualify for the back-to-school allowance if they are in receipt of social welfare payments, in training or in direct provision.
Qualifying families have to have incomes below certain thresholds.
Sinn Féin is proposing to extend the back-to-school allowance to around half a million "middle income" families and to increase the allowance rate for lower income homes.