The back-to-school clothing and footwear allowance will be increased by €100 per child from August, the Government has announced this evening.
The allowance, paid in respect of children aged between four and 11 years, will increase from €160 to €260, and from €285 to €385 for those over 11.
Payments of the allowance start next week, with the increased amount being paid from August.
The school meals programme is also being expanded from September, to include an extra 60,000 children.
And charges for school transport will be waived for a year.
The measures will cost €67 million, and were announced by Minister for Social Protection Heather Humphreys, Minister for Education Norma Foley and Minister for Public Expenditure Michael McGrath.
Minister McGrath said that "given that these are immediate costs" it "was best to make an intervention at this time" rather than waiting until the Budget.
He said the increase in the back-to-school allowance was being made on an "exceptional one-off basis", but the extension of the meals programme is on a permanent basis.
We need your consent to load this rte-player contentWe use rte-player to manage extra content that can set cookies on your device and collect data about your activity. Please review their details and accept them to load the content.Manage Preferences
The announcement comes ahead of a Sinn Féin private members motion on the issue in the Dáil calling for households to be helped with back-to-school costs as the cost of living crisis hits household incomes.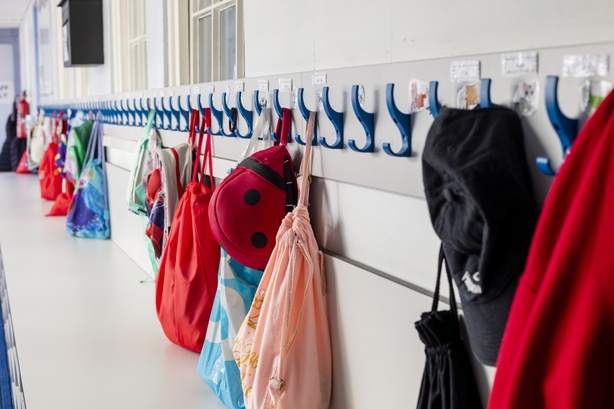 The Government has been under pressure from the Opposition to introduce additional measures before the Budget, which has been brought forward to 27 September, a move dismissed as inadequate by Sinn Féin leader Mary Lou MacDonald in the Dáil today.
People may qualify for the back-to-school allowance if they are on social welfare, in training or in direct provision.
Qualifying families have to have incomes below certain thresholds.
121,000 children will benefit from the free transport, Education Minister Norma Foley said.
Minister Humphreys said that 290,000 children will now benefit from the meals programme and 120,000 families will get the back-to-school allowance.
Earlier, Tánaiste Leo Varadkar said increases to the back-to-school allowance announced early in the year did not factor in the current rate of inflation.
He was responding to questions from Sinn Féin leader Mary Lou McDonald, who said people cannot wait another 13 weeks for financial help.
Ms McDonald said parents will very soon have to fork out a fortune in back-to-school costs.
This is happening to families who never thought they would need help, she told the Dáil.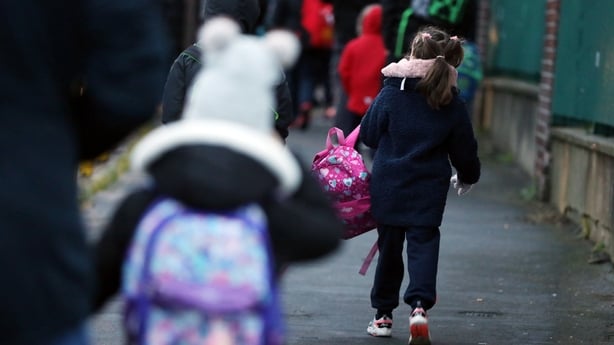 Sinn Féin is proposing to extend the back-to-school allowance to around half a million "middle income" families and to increase the allowance rate for lower income homes.
Meanwhile, the co-leader of the Social Democrats Róisín Shortall told the Dáil earlier that the back-to-school allowance "was more 15 years ago than it is today".
One in four families went into debt last year to pay back-to-school costs, she said.
She asked how parents will cope when they get the requests for voluntary contributions from schools.
Ms Shortall called for the Government to heed advice from the Economic and Social Research Institute regarding introducing targeted measures to help tackle the cost of living.
She said there was disagreement within Government about introducing a one-off electricity credit.
In response, the Tánaiste acknowledged making the payment at the end of September was "too late", but he defended the Government's decision not to hold an emergency Budget.
He told the Dáil that Budget 2023, which has been brought forward to September, will have measures that will take effect within weeks.
However, he said that no one Budget alone will tame inflation. Instead, there has to be a comprehensive response involving international organisations, such at the European Central Bank.
Mr Varadkar said there must also be a reduction in costs such as childcare, which he said are out of step in Ireland compared to the rest of the EU.
Barnardos had called on the Government to increase the back-to-school clothing and footwear allowance for low-income families.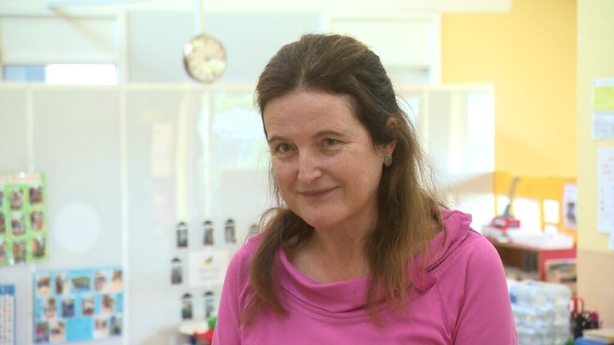 Qualifying families are due to receive these payments on 11 July.
Barnardos CEO Suzanne Connolly said: "Our staff are reporting that families are more concerned about back-to-school costs more than ever.
"We know the Back to School Clothing and Footwear Allowance does not fully cover back to school costs.
"Barnardos believes the Government needs to urgently increase the allowance for families to alleviate the current struggles and the hardships they are facing."
Additional reporting Mícheál Lehane and David Murphy