The European Commission has adopted a proposal for a new Nature Restoration Law that would introduce legally binding targets for nature restoration in all European countries, including Ireland.
The aim is to restore damaged ecosystems and bring nature back to a broad range of ecosystems from farmlands and seas to forests and urban environments.
The commission said the proposed new law is a key step in avoiding ecosystem collapse and preventing the worst impacts of climate change and biodiversity loss.
Currently 80% of Europe's habitats are in poor condition.
The EU target is to restore 20% of the EU's land and sea ecosystems by 2030, with that target being legally binding on governments.
Existing nature restoration measures will be scaled up, including measures such as rewilding, returning trees, greening cities and infrastructure and removing pollution to allow nature to recover.
The European Commission says that the impact of improved ecosystem services that support food security, climate resilience and mitigation, as well as human health will add between €8 and €38 in economic value for every single euro spent.
Ecosystems with the greatest potential for removing and storing carbon and preventing or reducing the impact of natural disasters such as floods will be the top priorities.
Proposed law a 'huge milestone'
The proposed new law has been very broadly welcomed by environmental groups here.
BirdWatch Ireland called it a huge milestone and said it will be transformative for Ireland's degraded ecosystems, help to tackle climate breakdown, and could dramatically improve the state of nature at large in Ireland.
Head of advocacy at BirdWatch Ireland, Oonagh Duggan, called for the Government to back the highest ambition possible in this law and to set up a Nature Restoration Fund to restore decimated biodiversity and provide a safe future for all.
The Irish Environmental Network said the proposed new law presents an unprecedented opportunity to address our environmental crises.
The network's Policy Officer, Fintan Kelly, said this is an opportunity we cannot afford to miss. He said we must finally recognise the environmental crisis we are in and the devastating cost of inaction.
To date, 85% of Irish habitats are classified as "unfavourable", with nearly half of these habitats demonstrating ongoing declining trends.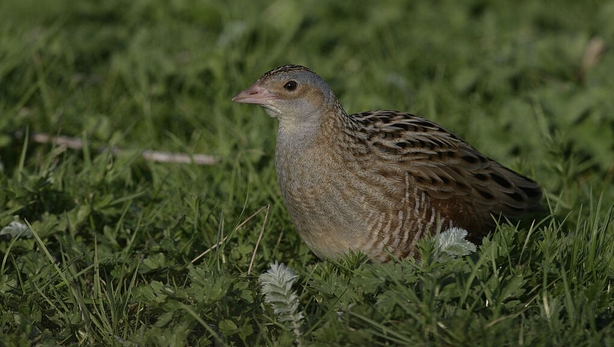 A fifth of Irish bird species are in long-term decline, while one-third of Ireland's bee species are threatened with extinction.
The targets in the proposed new law include:
- Reversing the decline of pollinator populations by 2030 and increasing their populations from there on.
- No net loss of green urban spaces by 2030, a 5% increase by 2050, a minimum of 10% tree canopy cover in every European city, town, and suburb, and net gain of green space that is integrated to buildings and infrastructure.
- An overall increase of biodiversity in agricultural ecosystems, including a positive trend for grassland butterflies, farmland birds, organic carbon in cropland mineral soils and high-diversity landscape features on agricultural land.
- Restoration and rewetting of drained peatlands under agricultural use and in peat extraction sites.
- An overall increase of biodiversity in forest ecosystems, as well as a positive trend for forest connectivity, deadwood, share of uneven-aged forests, forest birds and stock of organic carbon.
- Restoring marine habitats such as seagrasses or sediment bottoms and restoring the habitats of iconic marine species such as dolphins and porpoises, sharks and seabirds.
- Removing river barriers so that at least 25,000km of rivers would be turned into free-flowing rivers by 2030.
The proposed new legislation also includes strong rules to reduce the use of chemical pesticides and ensure more sustainable food systems by 2030. It targets a legally binding 50% cut in the use and risk of chemical pesticides by 2030.
The European Commission has highlighted a number of facts about nature restoration including: over 75% of global food crops depend on pollinators; global food systems are responsible for 80% of deforestation, 70% of freshwater use and are the single greatest cause of terrestrial biodiversity loss; and wetlands have shrunk by 50% in Western, Central and Eastern Europe since 1970.
The commission says that under the proposed restoration law at least 20% of EU land and sea will be restored by 2030 and EU member states will be required to develop National Restoration Plans taking account of national circumstances.