An Irish disability activist has said she will launch a new initiative - Generation Valuable - at the World Economic Forum, which is under way in Davos.
Speaking on RTÉ's Morning Ireland, Caroline Casey said she is announcing an iconic search for 500 young, talented people with disabilities to create a community that can drive and guide the change within their companies by teaching those at the top of the business what they need to do to make business inclusive.
"It's like a reverse mentoring," she said, adding that six companies including L'Oreal and Proctor and Gamble have signed up to the scheme.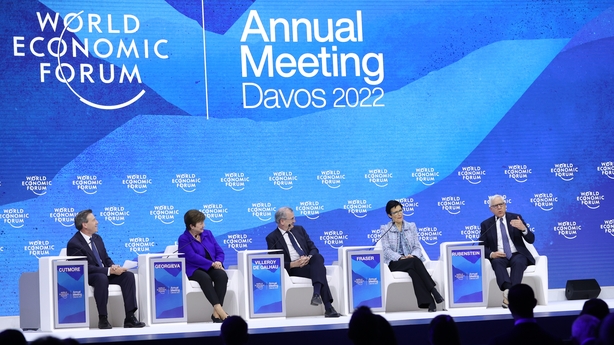 The World Economic Forum returned to Davos yesterday for its first in person meeting in two years.
Some of the world's most powerful and richest business people and politicians are attending the four-day summit in Switzerland.
Ms Casey said that 80% of disability in business is hidden and the next generation of young people with disabilities have a completely different outlook that people at the top of business need to be interacting with.
She said that not one person in a senior leadership position declares a disability.
"This is simply impossible," she said.
"I hid my own disability for years," she said, adding that if the CEO does not own their story, then the culture does not own the story of disability because leaders make those choices.
"What we want that young generation to do is drive and guide the change within their company. They're all at manager level. They will need five years experience, but we really hope to develop them to sit in the positions of leadership power in the business in the future," she explained.
Ms Casey said that disabled talent in business must be seen and acknowledged.
She said that these people will be recruited from within companies that have already signed up to the Generation Valuable scheme, that she launched in 2019.
Its aim is to end disability inequality through business and business leadership.