The newly elected President of the Irish Dental Association has said the Government must intervene in the recruitment and retention of public dentists before crisis point is reached.
Dr Caroline Robins also called for urgent reform of the medical card scheme, which she said is no longer fit for purpose.
She was speaking in advance of the association's AGM, which opened in Galway today.
Recruitment, retention and training of graduates will be high on the agenda over the coming days.
The Irish Dental Association said clinical practices are overwhelmed with soaring patient numbers and recruitment of associate dentists, hygienists and nurses is at an all time low.
Dr Robins said the two dental schools in University College Cork and Trinity College Dublin do not produce an adequate number of dentists to meet demand.
The IDA said there are not enough graduates to meet the demand of a growing population and the number of retiring dentists.
The association is also calling for a radical overhaul of the medical card scheme, which has been described as a two-tier system that is unethical and limits what materials can be used while treating medical card patients.
It is estimated that less than 700 dentists remain on the scheme.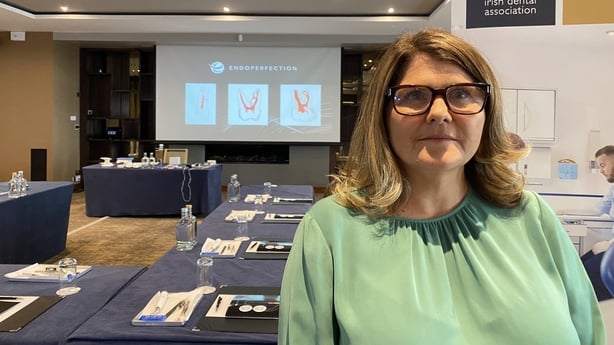 Dr Robins said: "The existing scheme was established in 1994, and the contract dictates what procedures and techniques we can use in treating patients, what materials we can and cannot use, we have no clinical autonomy to make decisions that we feel are in our patients' best interests.
"We can't use any modern based science in our clinical treatments and we really just feel our hands are tied.
"The scheme is administrative heavy, there are no referral pathways for our patients that have higher clinical needs and it's effectively a system that promotes the extraction of teeth over preservation.
"It just flies in the face of everything we've been taught ethically in trying to maintain the health of our patients.
"It must be pointed out that dental practices are businesses and that the costs we incur are greater than what we receive on the current scheme.
"The scheme is very limited in what we can offer and this means we pull more teeth from medical card patients than private patients.
"For example, if a patient presents with a problem that falls outside the remit of the contract, there is nothing I can offer them on the scheme at all other than to extract the tooth."
The association recently published an independently commissioned research paper outlining an alternative scheme that would entail the use of vouchers which it said would serve both patients and dentists a lot better.
Eyre Square Dental in Galway is inundated with soaring patient demand.
The private practice is booked out months in advance and looking to recruit more dentists, hygienists and nurses.
But finding them is a struggle and Dr Eoin Fleetwood has cast the net wide.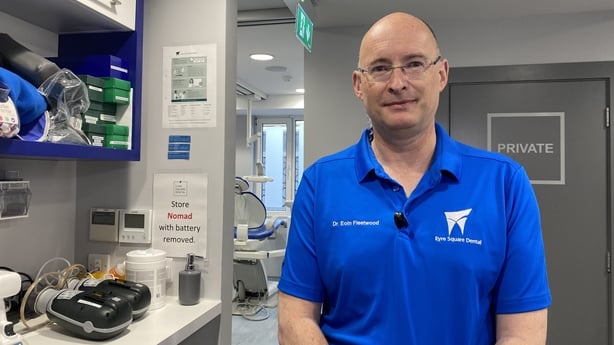 He said: "I've been advertising locally and internationally. I thought there would be no shortage of candidates wanting to live and work in Galway but there simply isn't the ready availability of numbers.
"Here in Ireland, we're short of public and private dentists in the region of 500."
Minister for Health Stephen Donnelly recently allocated an additional €10m to the scheme with the re-introduction of scale and polish treatments for medical card holders and a raising of fees for contracted dentists.
The minister said there will be a substantive reform of dental services as part of a longer term project.