The Minister for Children has made an apology on behalf of the Government to people affected by illegal birth registrations.
In the Seanad, Minister Roderic O'Gorman said he was "truly sorry" for the "deep hurt and anguish" experienced by people affected by the illegal birth registrations.
He told Senators that what happened "was a historic wrong with deep and enduring impacts.
"Those who were knowingly involved in the illegal registration of births, committed a grave offence which robbed children of their identity and their right to an accurate birth registration.
"I can only imagine the deep hurt and anguish that people must have experienced on learning of their illegal birth registration, on learning that the foundations upon which their entire identity is based are false.
"For this, I am truly sorry and I apologise on behalf of the Government."
The Minister for Children has made an apology on behalf of the Government to people impacted by illegal birth registrations. | Read more: https://t.co/QAJjN3zIGu pic.twitter.com/bFrY9oFyrC

— RTÉ News (@rtenews) May 10, 2022
The Seanad heard that the Birth Information and Tracing Bill had been amended, and now addresses "many of the issues" affecting directly on people affected by illegal birth registrations.
The minister said he looked forward to working with the Seanad on the legislation.
"Nothing in these measures can undo the past and fully right the wrongs these people have experienced," Mr O'Gorman said.
"I deeply regret the pain and distress this has caused and, again, I offer my sincere apology as a Minister of the Government, and on behalf of Government, for this."
This legislation deals with many of the legal issues faced by those who have suffered as a result of illegal birth registrations, which occur when a birth certificate is falsified to register a child as having been born to his or her adoptive parents.
The Report of the Commission of Investigation into Mother-and-Baby Homes stated that such registrations seemed to have been known to the Department of Health as far back as the 1950s.
The commission found no evidence that any of these irregularities were reported to gardaí or to the General Register Office, which was responsible for the registration of births at the time.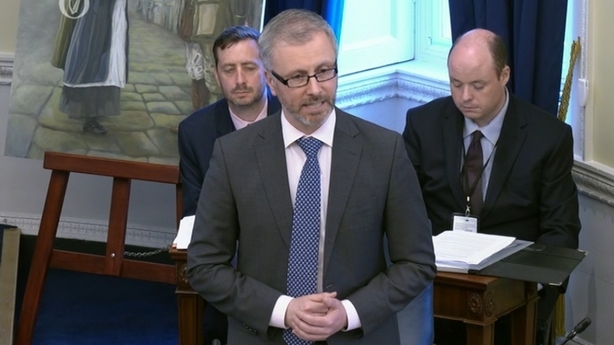 In 2019, an independent study commissioned by the Minister for Children reviewed a sample of records held by Tusla and the Adoption Authority of Ireland.
The Independent Reviewer extrapolated from this sample that up to 20,000 adoption records could potentially relate to cases of illegal birth registration.
The review also identified files that included the use of false names or false dates of birth; the absence of valid consent to adoption; or profiteering from adoptions.
A public apology was one of a number of recommendations made by Professor Conor O'Mahony, Special Rapporteur on Child Protection, in his recent report on Illegal Birth Registrations in Ireland.
Those who engaged with Prof O'Mahony's report were informed that the apology was to take place this evening.
---
Read more:
Report on illegal adoptions recommends State inquiry
Ireland's illegal adoptions: 'It's an absolute slap in the face'
Watch: RTÉ Investigates - Ireland's illegal adoptions
---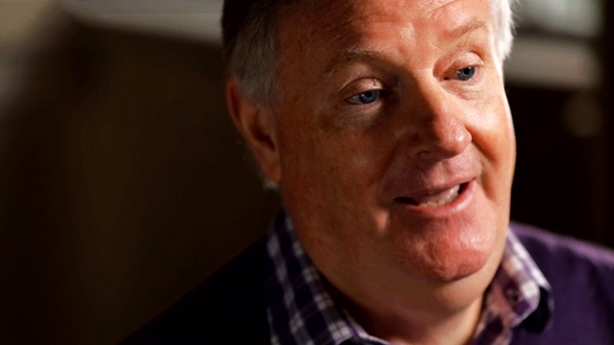 Brian Webster, who discovered in 2020 that he had been illegally adopted and featured in RTÉ Investigates - Ireland's illegal adoptions, attended today's apology by Mr O'Gorman.
Speaking on RTÉ's Today with Claire Byrne, he said that he and others were only informed via email yesterday morning, while some did not receive the notification at all.
He said that he and others feel like "lower class" or second class citizens due to how they have been treated and that it is key that the legislation classifies these adoptions as illegal.
As some did not receive the email, Mr Webster said he had to forward it to others to let them know and made contact with Senators and TDs to ensure that they could get access.
"Collectively as a group we've felt like second class citizens in all of what's been happening. Our situation has been lumped in to the Adopting and Tracing Bill; people think we are adopted but we are not adopted people. There are no adoption papers for us.
"All of us are collectively contained within an adoption bill that doesn't suit us," he added.
Mr Webster said that he and others appreciate the apology, but need the bill to say the words "illegal" not incorrect.
"Only thing that's correct on my birth cert is that I'm male, everything else is falsified," he said.
"This is a Government apology, others such as Mother and Baby Homes have had State apologies given by the Taoiseach in the Dáil, which was the recommendation, but we're getting a Government apology in the Seanad by the Minister. I feel we're being treated as lower class, that we don't really matter."
Sinn Féin's Children spokesperson, Kathleen Funchion, said that the apology today would have been a "deeply difficult moment for many affected by illegal birth registrations who have been watching with interest the passage of the Birth Information and Tracing Legislation through the Dáil, Seanad and Children's Committee".
Additional reporting Mícheál Lehane