"It's the right thing to do," said Catherine Nugent as she painted the bathroom door in a vacant parochial house in Modelligo, which is estimated to be well over 100 years old.
"Most of the time when you're asked to help it's to give money, which is a bit soulless, so the fact that you're able to get out and do something practical like painting, like cleaning, it's fun," she said.
Modelligo is small rural town in west Waterford and Ms Nugent is a member of the Modelligo Community Group, which formed when the parish wanted to help house Ukrainian refugees.
Their attention quickly turned to a house that has been idle for 15 years.
Pat Fitzgerald is the chairperson of the newly formed committee and said they were very lucky that the house got a new roof around 30 years ago, so when they opened the doors it was dry.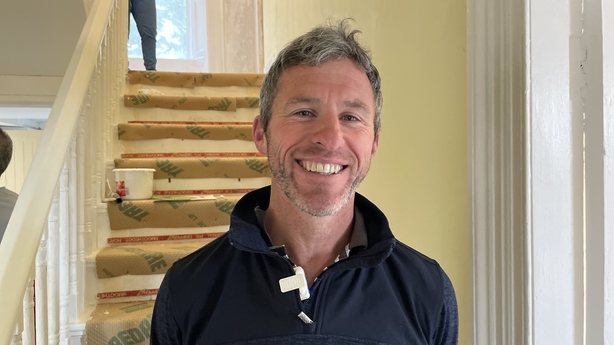 The house is under the ownership of the Diocese of Waterford and Lismore, but the group quickly got permission from Bishop Alphonsus Cullinan for their refurbishment project.
"A local contractor Kevin Hickey took on the project, and he was able to get stuff done really quickly, bits of plastering, plumbing, electrics, things that volunteers like me would struggle with," said Mr Fitzgerald.
"Overnight our WhatsApp group had nearly 70 members, we have an army of people involved. There was a massive amount of painting to be done, but it's easy when there are that many people here to help out."
There are two sitting rooms on either side of the hallway of the two-storey house, with the kitchen connected to one of the rooms via a hatch, through which the priests would have received their meals from the housekeeper, when the house was occupied.
There are four bedrooms and two bathrooms, and all have high ceilings and plenty of light.
The community group is now looking for white goods to kit out the kitchen and utility room.
"We've gotten this far in five weeks, and we think we're about two weeks away from having the house up to a really good standard that you could house any family in," Mr Fitzgerald said.
---
We need your consent to load this rte-player contentWe use rte-player to manage extra content that can set cookies on your device and collect data about your activity. Please review their details and accept them to load the content.Manage Preferences
---
Ivan Grimes, Director of Housing, Community and Emergency services at Waterford City and County Council, said they are encouraging more local communities to do the same.
"They are making that (house) available to us to transfer one of the families, probably from the Dungarvan centre. It's an excellent example of community effort. We can move families into vacant houses in those areas and it gives a boost to the energy of the community."
He said the council were notified of around 30 properties referred from the Red Cross pledges, but less than half were suitable, so the council set up its own pledge line for property owners.
It has had more than 120 properties pledged in the two weeks it has been operational, and council inspections have been taking place.
"We're hoping in the next week or so to be moving some of the refugees into those properties," Mr Grimes added.
There are around 250 Ukrainian refugees accommodated across four emergency rest centres in Co Waterford, with a further 70 expected with the opening of a new centre.
There are also 350 refugees accommodated in hotels through the International Protection Accommodation Service in the Department of Integration.
Dungarvan Sports Centre is one of the centres that was set up in the county.
Noeleen Osborne was an Executive Librarian before she became the centre's manager.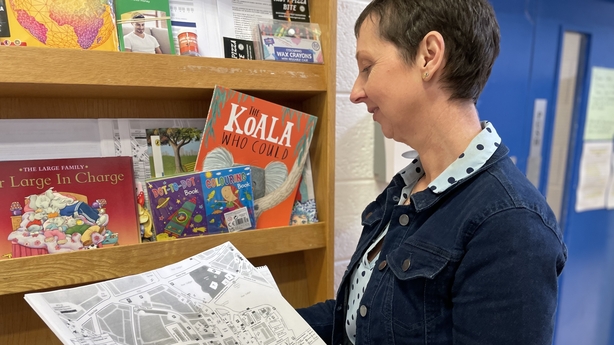 "It was like something out of DIY SOS, in the space of 24 hours just to set things up as well as we could. So it involved [going] from the sublime to the ridiculous, from sinks to more sockets. Everything we have asked for (from the community) has come in in droves," she said.
Within four days of the centre being identified, they were ready to accommodate people. It currently has capacity for 55 people.
"By next week from here, there will be 50 people who will have actually found homes on a medium to long- term basis, which is incredible," she said.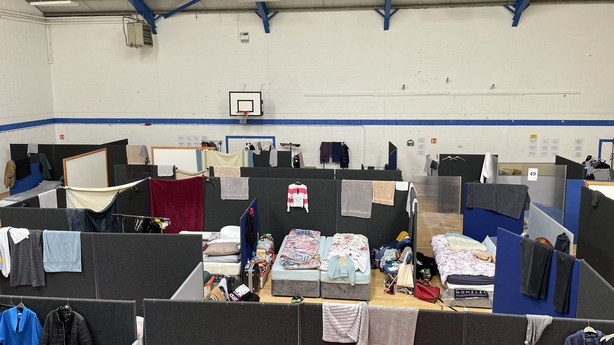 Ms Osborne said that while people leaving are extremely happy to be getting more sustainable housing, they are sad to leave the community at the sports centre.
"Of the five families that I spoke to this morning that are getting homes, we have had several bouts of tears already and when they leave tonight we will all be crying, because it's a sense of community."
That sense of community is shared by many of the residents.
Nataliia Sytnyk, who came to Ireland with her four teenage children, said she would happily stay in the centre until the end of the war and the level of comfort there is five star.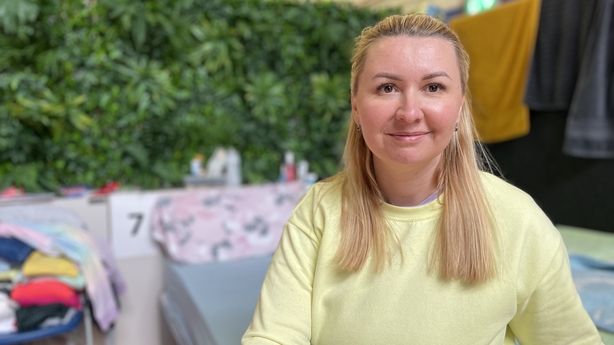 Local restaurants are providing the meals for the residents, and Nataliia said that when they made borscht, a Ukrainian soup, there were queues for dinner that night.
Sixteen-year-old Fedir Kovalov came to Ireland from Kyiv with his mother and younger sister. They had to leave their father behind and he said he missed his father, his city and his cat.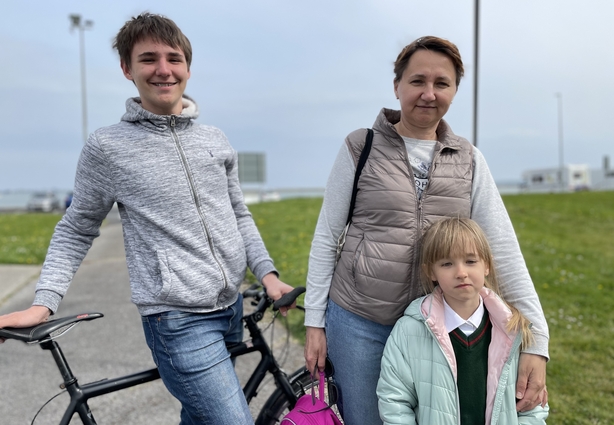 "The centre here is really nice, there are partitions to separate out the beds, and there is even a Playstation on the second floor," he said
Hasib Areiyaee from Sumy said the residents are like one big family, "we all came from different cities but now we are like one family".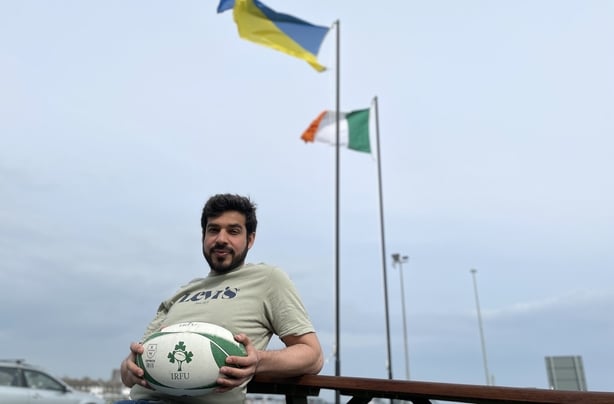 Married couple Viktoriia and Yevhen Kotlir from Kherson say they want to go back to Ukraine when it is safe.
Their children started school in Ireland last week, and Yevhen has to travel to Lithuania to transfer over his truck driving licence to be able to work in Ireland.
"I am so happy that I have my own bed and I can shower whenever I want, you can make tea or coffee whenever you want, there is no shortage of fruits here," said Viktoriia, adding that they feel very welcomed in the centre.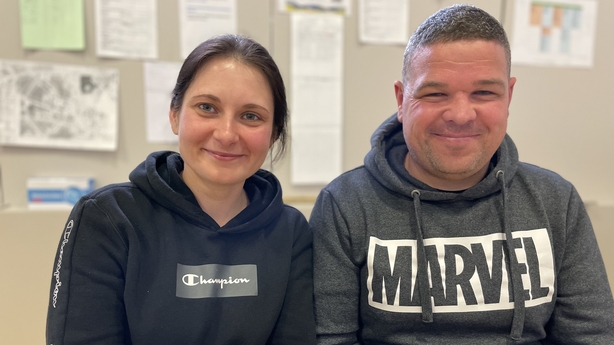 "I hope that all Ukrainians can return home to hug their relatives, parents, and friends and then we come back to Ireland to hug you, one day," she said.