Second-level teachers meeting in Cork have agreed to defer a proposal to ballot for industrial action on a range of pay issues including pay increases to help combat the rising cost of living.
At their annual convention, ASTI members agreed to first allow the Irish Congress of Trade Unions and the Department of Public Expenditure and Reform to work on a solution to the issue.
The two bodies have commenced discussions under a mechanism contained within the current national pay agreement - Building Momentum. The mechanism allows for changes to the deal in the event of unforeseen circumstances.
This review clause was triggered by ICTU earlier this month, and preliminary meetings took place last week.
A spokesperson for the ASTI said that while there was widespread support for the motion that had been due to be discussed, delegates also agreed that the timing was wrong.
The 100th ASTI Convention will begin this afternoon. Keep up with what's happening here at #ASTI22 from 2pm! pic.twitter.com/EpwFLx3Lt6

— ASTI (@astiunion) April 19, 2022
Pay top of agenda
Teachers were seeking a "substantial" pay rise due to cost of living increases, ASTI General Secretary Kieran Christie said earlier.
Speaking on RTÉ's Morning Ireland ahead of the ASTI's annual conference, Mr Christie said the amount being sought would be based on the outcome of negotiations under the Public Service Agreement with the Government.
However, he said the increase would be in the region of 6% to 8%, in line with cost of living increases.
Minister for Education Norma Foley was heckled during parts of her half-hour speech to delegates at the conference.
For the most part, her speech was received in silence, but she was heckled when she referred to Leaving Certificate and Senior Cycle reform and pay.
It prompted ASTI Vice-President Miriam Duggan to interject and ask for silence.
The minister was applauded at the end of her speech.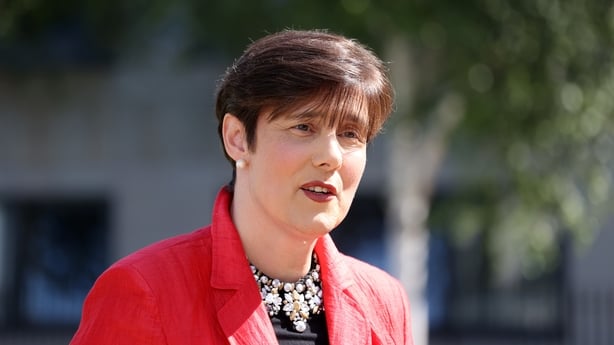 She addressed primary school teachers in Killarney this morning.
The teachers' Easter conferences have been held online for the past two years, but this year they return to their traditional in-person format.
Teaching 'no longer seen as attractive'
ASTI President Eamon Dennehy will tell the conference that teaching is no longer seen as attractive, resulting in a recruitment crisis in the profession.
They will debate motions on addressing cost of living increases, pension entitlements and Leaving Cert reform.
But pay will be the central theme, with the first debated motion calling for the ballot on industrial action unless teachers were granted a pay increase to offset cost of living increases.
The motion also called for a common pay scale for all teachers.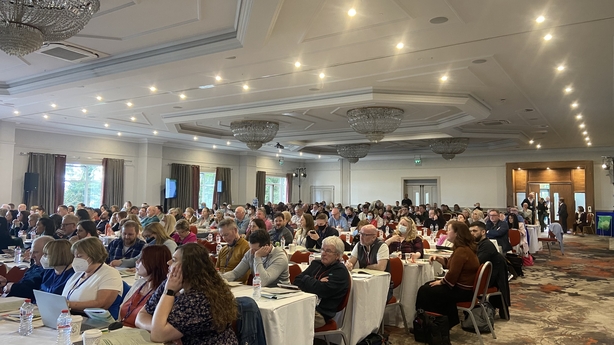 Minister Foley was due to hear calls from Mr Dennehy to address the pay gap between younger and older teachers, with younger teachers no longer receiving an allowance for their Professional Masters of Education qualification.
"Entry into second-level teaching is a demoralising experience for young teachers, due to unequal pay and precarious contracts," Mr Dennehy was due to tell Minister Foley.
"Teaching is no longer seen as attractive and Ireland is currently experiencing a teacher recruitment crisis."
On Leaving Cert reform, Mr Dennehy will reiterate his union's opposition to teachers assessing their own students in State-certified exams.
He will tell the conference: "During the pandemic, ASTI members participated in calculated grades and accredited grades on the basis that these were one-off arrangements, so that students could get on with their lives. Any attempt to go back on these commitments would not be acceptable to the ASTI."
TUI warns of recruitment crisis in schools
Elsewhere, the TUI is warning that pay inequalities among teachers is leading to a recruitment and retention crisis in schools.
The union will make renewed calls for the issue to be addressed at its annual congress, which takes place in Wexford.
Michael Gillespie, General Secretary of the @TUIunion is addressing the TUI Annual Congress in Wexford. "Inevitably, given inflationary pressures, significant pay increases are reasonably being sought by workers, including teachers, lecturers, and other educators." @rtenews pic.twitter.com/UU0PpSshai

— Brian O'Donovan (@BrianOD_News) April 19, 2022
The TUI says that pay discrimination experienced by teachers appointed from 2011 onwards is inflicting severe damage on morale.
"It has led to a teacher recruitment and retention crisis at second level that is making it increasingly difficult for schools to fill teaching vacancies," according to the TUI.
"An already acute problem has been exacerbated by significant increases in the cost of living and in some areas by the severe scarcity of affordable housing."
Delegates will also hear concerns about Leaving Cert reform.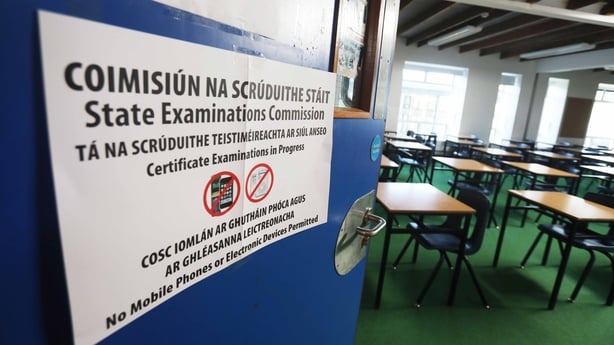 The TUI says that while it welcomes elements of the current plan, State certification and external assessment must be retained.
Other issues to be discussed over the course of the three-day conference include the legacy of Covid-19, third-level funding and concerns over increasing workloads.
Minister for Further and Higher Education Simon Harris will tell TUI delegates about plans to bring proposals on the future funding for higher education to the Cabinet in the coming days.
Mr Harris will say he will expect changes in return for additional investment, including a reduction in the student/lecturer ratio and new pathways between further and higher education.
Mr Harris will also speak about a new hub to be operational from next week, which will coordinate assistance for students from Ukraine who wish to continue their third level studies in Ireland.
The conference will be addressed by Minister Foley tomorrow.
Reporting: Emma O Kelly, Brian O'Donovan, Paschal Sheehy