The Food Safety Authority of Ireland (FSAI) has said the recall dates for two of the affected kinder products have been extended.
Manufacturer Ferrero has updated the best before dates on the recalled 20g Kinder Egg and 3 pack Kinder eggs to all best before dates up to and including 7 October.
Yesterday, more Kinder products were recalled due to a link with an outbreak of Salmonella after some of the brand's chocolate eggs were recalled at the weekend.
The food poisoning outbreak is affecting Ireland, the UK and several other European countries.
Further possible cases investigated
A public health specialist at the Health Protection Surveillance Centre has said that further possible cases of Salmonella linked to this outbreak are being investigated.
Dr Paul McKeon said that there are other cases "in the pipeline" and public health doctors are looking into whether those cases, particularly children, have eaten the products in question.
He said that samples from suspected cases will also have to be analysed.
Dr McKeon said the first of the ten Irish cases was detected at the end of January, and the most recent was in the middle of March.
Of the ten cases, three are adults and seven are children, six of whom are aged under six.
He said the HPSC worked with authorities in the UK, who have more than 60 cases, to link the cases- finding that they had the same "genetic finger print", or were the same strain of bacterium.
Dr McKeon also said that UK authorities had very in depth interviews with some of their cases and were able to establish the link that the Ferrero products were very likely to have been involved in causing this outbreak.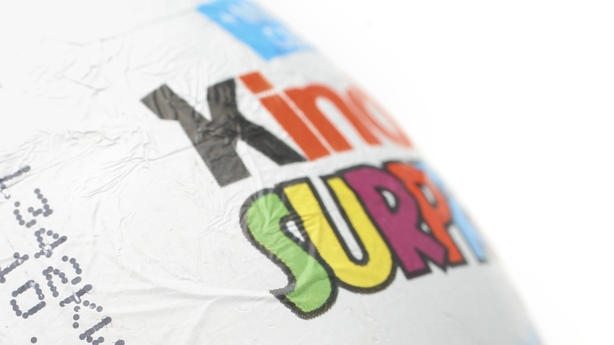 Meanwhile, the Director of Food Science and Standards at the FSAI, has warned consumers not to eat Kinder products that have been recalled.
Speaking to RTÉ's News at One today, Dr Wayne Anderson said: "People might have put them aside for Easter etc as well, so people need to go and have a look at all of these, look at the dates.
"If you've got a product that is on the list and has those best before dates, then the message is quite clear, do not eat it".
He said that retailers have been advised to remove them from shelves.
"Yes, the retailers are the ones who take the action. They're notified by the company and by ourselves as well.
"But of course, if people see these products on the shelves there with these dates, please bring it to the attention of the retailer because, you know, they may have missed them".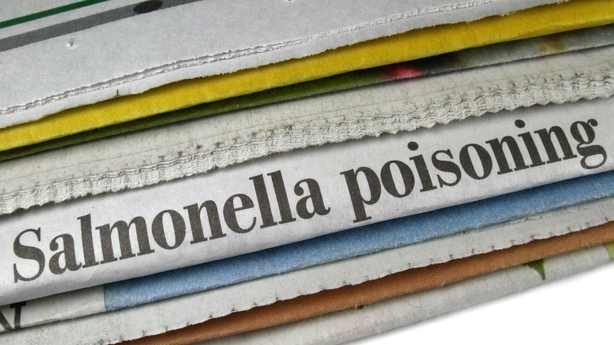 Dr Anderson described the impact that Salmonella has on a person when it is consumed.
"Salmonella is not very pleasant. After you've eaten it, it can be up to about three days before you might get sick, but diarrhoea is the most common symptom, and sometimes that can be severe enough to be bloody.
"Fever, vomiting, headache, tummy cramps, that kind of thing are also symptoms," he said.
He advised people who experience diarrhoea with blood that they should seek medical advice, but in the vast majority of cases, the symptoms can be managed at home.
He added that Salmonella in chocolate is "quite unusual".
The last time it happened in Ireland was in the early 2000s, he said.
"It isn't too common, but it does happen around the world.
"Salmonella is most commonly found in things like eggs and chicken meat and pig meat - not in chocolate - but this does happen from time to time."