The Rehab Group has been the victim of a criminal ransomware cyber-attack, according to the Minister of State with responsibility for Communications.
Ossian Smyth told RTÉ's Morning Ireland that the hackers were trying to get patient information and financial details.
"It was a plain vanilla ransomware criminal attack, where they were trying to obtain money in exchange for blackmailing Rehab with threats of destroying their data or publishing their debtors," Mr Smyth said.
The attack is under investigation, he said, and the National Cybersecurity Centre is involved as well as the Data Protection Commissioner.
"At this stage we can't say whether people's data has been breached or whether any data has been lost, but all the right things are being done to deal with it," he added.
Earlier, the Rehab Group said that data has been accessed externally from some of its IT systems following the recent cyber-attack.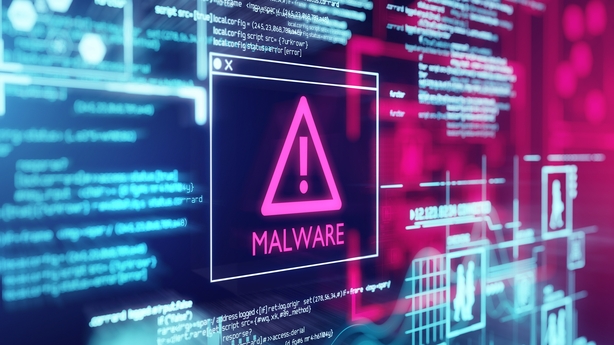 Two weeks ago, the charity informed the Data Protection Commission that it had been the victim of a cyber-attack and since then, external specialists have been undertaking a forensic investigation of the nature and extent of the attack on its data servers.
"In recent days, this ongoing investigation revealed that some data has been accessed externally from some of our systems," according to a statement from Rehab.
"Our serious incident management team is working hard, in tandem with the experts, to determine what data has been accessed. This could potentially involve employees and people who use our services," Rehab said.
The charity said there is no evidence that any data has been used inappropriately or that recently reported scams are linked to this cyber-attack.
Rehab said it has updated the Data Protection Commission on this latest development.
A team of experts is continuing to investigate the cyber-attack and work is ongoing to bring Rehab's systems safely back online.
"We have also engaged with the National Garda Cyber Crime Bureau and the National Cyber Security Centre from the outset and will continue to do so," Rehab said.
"We are communicating information as the position becomes clearer to advise and educate our stakeholders following this callous attack on our organisation."
Rehab said there has been no disruption to services to date because of the attack, and that it is working to ensure that this remains the case.
"We will continue to engage with our employees, people who use our services and key stakeholders throughout the coming days and weeks to ensure everyone remains updated and is fully informed of any significant changes arising from our continued investigation," Rehab added.