Academics in University College Cork have published a unique study into the barriers for Irish Traveller women attending breast cancer screening.
Mary Bridget Collins coordinates a Primary Health Care for Travellers Project across Blanchardstown and Finglas covering around 300 families.
"If you look at Travellers, education, discrimination, youth unemployment rate, always having a huge impact on Travellers' health, of course Travellers are going to die young - this needs to be improved now," Ms Collins said.
There are 27 Primary Health Care for Traveller Projects across the country which are HSE-funded but run by different Traveller organisations or community groups. They all employ Traveller primary healthcare workers.
"We work in different types of accommodation with Travellers, we know they live in different types of accommodation. We work on official sites, unofficial sites, or roadsides."
We need your consent to load this rte-player contentWe use rte-player to manage extra content that can set cookies on your device and collect data about your activity. Please review their details and accept them to load the content.Manage Preferences
According to the All-Ireland Traveller Health Study which was released in 2010, male Travellers live to an average 62 years of age - and that had not improved since the 1980s.
The life expectancy is 15 years lower than that of men in the general population.
Irish Traveller women live on average 11.5 fewer years than women in the general population, whose life expectancy is around 83 years.
Ms Collins said overcrowding and deprivation are two key challenges in keeping the population healthy, on top of the existing barriers to healthcare for the Traveller community.
"If you use a service and you're not being shown respect, you will actually come back and tell lots of Travellers in the area, so discrimination is one."
Irish Travellers experience considerably higher mortality at all ages; 22% of deaths were caused by cancer, so access to cancer screening programmes is vital.
"We'll say the bowel screening, you register for your kit, and the kit gets sent out, but there is actually no post in some of these sites."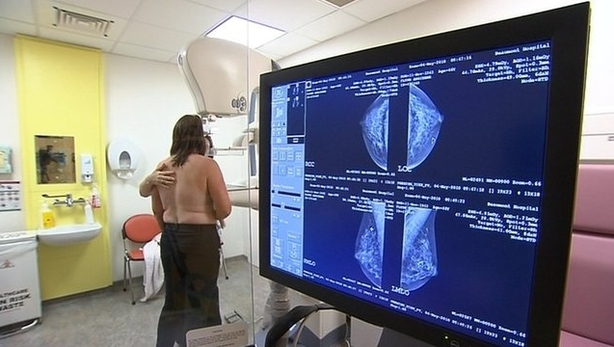 Ms Collins said the movement of services online during the pandemic has further compounded the barriers to healthcare for Travellers.
"The Traveller people that we work with, they are facing huge health inequalities as it is, so going online is going to be difficult for a lot of Travellers out there, literacy is a huge problem, we have Travellers who don't know how to use phones."
She said that while during Covid there were a lot of people who availed of new online services, there was no ethnic identifier question to keep track of what communities were engaging with services online like the Traveller community, or people with disabilities.
For example, when you register a positive antigen test on the HSE portal it includes an ethnic identifier to track where the virus is prevalent. Ms Collins said this should be included in all health services; something academics in UCC also recommend.
Professor of diagnostic radiography at UCC Mark McEntee recently published a unique study with other academics where they interviewed a small group of Traveller women to note any barriers to breast screening for this group. Many of their experiences echoed the concerns of Ms Collins.
The study concluded that it would be very beneficial for screening promotion to record the ethnicity of attendees.
"This was a population of interest. Unless you actually record at the point of entry into breast screening what the person's ethnicity is, what the person's background is, we will never know. We actually don't have any figures from BreastCheck about the attendance rates of Traveller women. A classical issue of if you don't record it you can't measure it - and that would go across many other minority groups in the population," Prof McEntee said.
Lynn Swinburn, who is a Senior Health Promotion Officer in the National Screening Service, said introducing a question like that is in the works.
"I think bringing in that would be fantastic. Our plan is to look at our system hopefully in the next few years to capture that data."
However, Ms Collins said that she does not see enough action happening quickly enough when it comes to Traveller healthcare.
"Change is what Travellers want to see."