A Department of Education report has found that the learning outcomes for primary school pupils studying the Irish language outside of gaelscoileanna remain "very concerning".
Overall, the standard of teaching and learning in Irish schools and educational settings has been maintained, according to the latest report for the Department of Education.
The report focuses on the years 2016-2020 and is based on almost 10,000 inspections.
It covers primary and post-primary schools, as well as special schools, the Early Childhood Care and Education programme and other types of education provision.
It found that teaching in primary and special schools was "good or very good" in 86% of inspections, while learning was "good or very good" in 85% of inspections.
For post primary schools, teaching was found to be good or very good in 92% of inspections was learning was also at this level in 90% of visits.
There were some shortcomings at both primary and post primary level when it came to the effective catering for a range of learning needs in a classroom.
At primary level, inspectors found this was effective in just 49% of unannounced lesson inspections, and in 64% at post primary.
Launching the report today, Chief inspector Dr Harold Hislop said the inspections show there are many strengths in the Irish education system.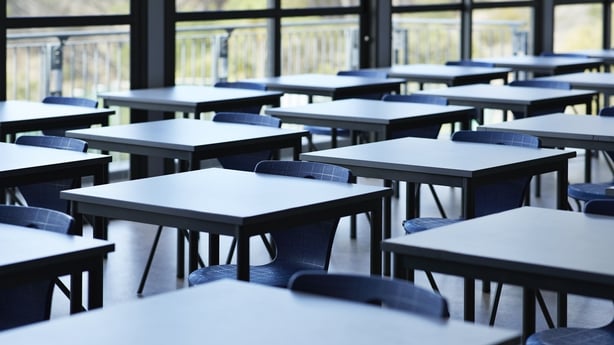 "I am pleased to be able to report positively on high quality of learning, good teaching and support of children and young people," he said.
He said this provides a solid basis for further improvements.
The report was welcomed by Minister for Education Norma Foley, who said the findings would be used to inform and enhance the work of the department to support schools and education settings.
Subjects
Students are maintaining a strong performance in literacy and numeracy.
However, Irish fares less favourably than other core subjects like English and maths.
The Chief Inspector's report found that the "learning outcomes" for pupils studying the Irish language in English medium primary schools remain "very concerning".
But the quality of Irish in Gaeltacht schools and gaelscoileanna was good overall.
At post primary level, learning of Irish is described as good or very good in 76% of inspections.
However, this compared to English and Maths, where learning was described as good or very good in 87% and 91% of inspections respectively.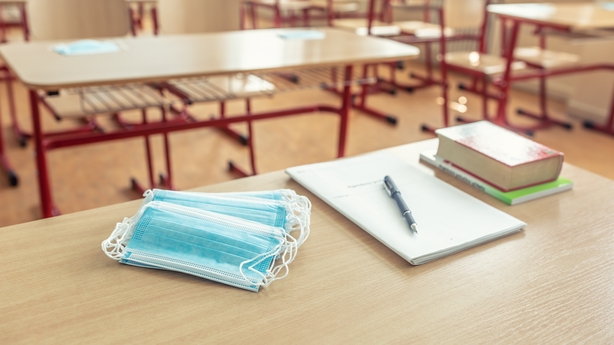 The report says that there needs to be more opportunities to use Irish in lessons.
The report finds that school closures during the pandemic meant that pupils experienced anxiety and challenges to their well-being, as well as gaps in their learning.
Dr Hislop advises that schools continue to identify where the most significant learning gaps occurred and should address these gaps in a systematic way.
The report also stated that average class sizes have fallen in recent years.
At primary level it is 23.3 students, down from 24.7 in 2016.
In secondary schools, the pupil teacher ratio is 12.4, slightly below the OECD European average of 13.
In 2020/21, there were 561,411 primary pupils and 379,184 post primary students in Ireland.
The report shows that the number in primary level peaked in 2018/19 but is now in decline, while the number of students at post primary level continues to grow.
The number of teachers overall increased by almost 12% between 2016 and 2020.
Primary school teachers increased by 8%, with the greatest growth in the number of teachers in special schools and catering for special educational needs in mainstream schools.
The number of post primary teachers also increased by 17%.
By 2018, spending on education had increased to €11 billion from €9.9 billion in 2016.
Latest figures from 2018 show that more than 4% of total public 0expenditure was spent on both primary (4.5%) and post primary (4.2%) education.
Spending on special education also increased from 2016 to 2018 by more than 28%.
Dr Hislop identified a number of areas in need of development and improvement in the coming years, including tackling the legacy of Covid-19 pandemic, reforming the curriculum and assessment of senior cycle students in post primary, and moving towards a "more effective" and sustainable approach to school governance.