There are concerns that babies who have not had their developmental checks carried out by a Public Health Nurse might be missing out on important early interventions for any problems they might have.
According to the HSE, developmental checks should be carried out four times before a child turns three years of age - at 3 months, 9 to 11 months, 18 to 24 months and between 3-and-a-quarter and 3-and-a-half years.
The checks are usually carried out at health centres by a public health nurse and include physical checks for speech, movement, motor skills and then later behavioural and cognitive development.
The HSE said 28,156 children who had reached 12 months between January and November 2021 had their developmental assessment on time.
According to the CSO, there is an average of 60,000 babies born every year in Ireland.
There were almost 56,000 babies born in Ireland in 2020.
In 2020, concerns were voiced by parents and medical professionals because thousands of babies had missed the vital checks.
Back then, Dairíne McCafferty's daughter was 18 months old. Riadh had only had her first check carried out. She is now 2-and-a-half years and is still waiting. At this stage, she has missed two checks with a public health nurse.
Ms McCafferty says she understands why the checks are delayed and, although she has no specific concerns about Riadh, she feels her child should be seen as checks are important.
She said she wanted to speak out to "be a voice for all mums," adding that if people can afford private health insurance to help their child in case of any issues, it might be okay, but that for those parents who rely on the public health service, their children might get "left behind".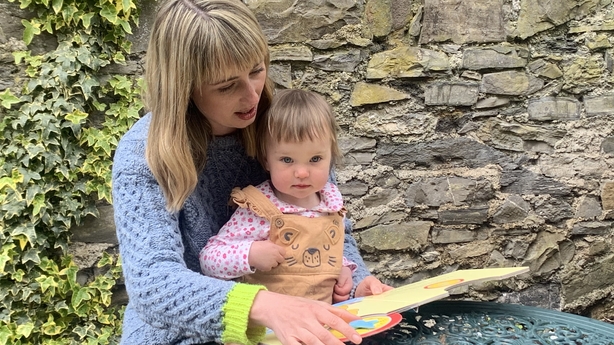 Other parents who spoke to RTÉ News, who do not wish to be named, said they are angry. Some had repeatedly called their local health centre to complain, but still have not received a developmental health check for their child.
They feel that, although they do not have serious concerns, that medical professional would see and look out for things a parent would not.
GP Dr Romaine King said the developmental checks are great opportunities for health professionals to monitor the growth and development of a child in their formative years. She said it is important to detect any abnormalities as early as possible, so that early intervention can be put in place.
"It is better to find something earlier, diagnosis would be better the sooner something is found," Dr King said.
The HSE says the service was impacted due to Public Health Nursing being redeployed during the Covid-19 pandemic.
In a statement, the HSE said: "this redeployment of staff has had a significant impact on the capacity of the Public Health Nursing service to deliver the core child health screening and surveillance programme."
"Our public health nursing staff are returning to their core duties which will enable the resumption of a full service".
The HSE said any parents with a concern should contact their GP or local Public Health Nursing service.