The Tánaiste has said a controversial wind farm in south Galway may have to be demolished.
The State is being charged €15,000 in daily fines over breaches of environmental safeguards during the construction phase of the Derrybrien wind farm, almost 20 years ago.
The financial penalties have been mounting since the EU's Court of Justice ruled against Ireland in November 2019. Already, fines totaling over €17 million have accrued.
The 70 turbine development on the Slieve Aughty mountains was built, and is operated by, a subsidiary company owned by the ESB.

Responding to questions in the Dáil this afternoon, Leo Varadkar, said the company "haven't covered themselves in glory", in relation to the project.
He said that following last month's An Bord Pleanála decision to reject an application for substitute consent for the development, the issue needed to be resolved quickly.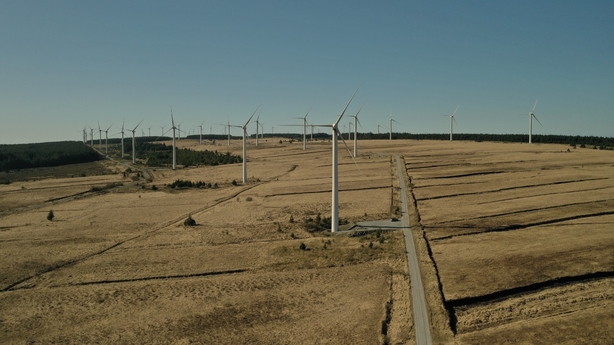 Mr Varadkar said the company now had to either "take a case to the courts or [they have] to demolish the wind farm and remove it."
He described the issues related to environmental breaches at Derrybrien as a "long running saga that had gone on for far too long".
The ESB had sought retrospective compliance with an EU directive, but the planning board ruled that the damage caused by the wind farm was "clear, profound and unacceptable" and could not be fully mitigated.
Since the ruling by An Bord Pleanála in early February, electricity generation has been paused at Derrybrien.
The ESB says it's continuing to review the decision.