A women's refuge in Waterford city has experienced a 134% increase in calls to their 24-hour helpline since the beginning of the pandemic.
From March 2019 to March 2020, there was a 91% increase in calls to Oasis House Women's Refuge helpline, and in the year up to March 2021, there was a further increase of 43%.
Claire Coughlan, who manages the refuge, said that when women ring in, they always try to put themselves in their shoes.
"That woman may have had her hand on that phone ten times before they picked it up, they may have hung up, because we often get hang ups," she said.
Ms Coughlan added that demand spiked in 2020 and has gone down a little bit in 2021, but she said that she does not think the levels of demand for domestic violence services will ever go back to pre-pandemic levels.
"Why I think it was so high if we're looking at it professionally, the pressure of a lockdown period on all of us was immense, but you take domestic abuse in it and then you also take children and you're worrying about them, and they are in the thick of it 24 hours a day with no escape to school," Ms Coughlan said.
"I think that's where the volume of need to make that call came from, and the figures that we are looking at is what is already out there.
"It probably didn't just start in Covid. They probably have been going through it for a while."
We need your consent to load this rte-player contentWe use rte-player to manage extra content that can set cookies on your device and collect data about your activity. Please review their details and accept them to load the content.Manage Preferences
Oasis house refuge has 14 units for women and children, which are currently all full. Due to the housing crisis, stays there are becoming longer.
Laura - not her real name - was one woman who engaged with support services in her area.
"It wasn't until I had my child that things got physical. It was only then that I thought this is abusive," she said.
"At the time, I wouldn't even have known about financial abuse, psychological abuse, even the different kinds of sexual abuse, I would have just thought it was only rape.
"I didn't realise that when someone is pressuring you into any kind of sexual act, because of the fear of what would happen if you don't, I didn't realise that was sexual abuse."
Laura was in a relationship with a man for several years when she was in her late teens and early 20s. While he did not physically assault her in the early parts of their relationship, Laura says she would have always been walking on eggshells around him, adding that he had a lot of anger and would make her nervous.
"It didn't go from 0 to 100 overnight, it was a process, but the signs were there," she said.
"The mental side of things takes years to recover from."
She said that she felt he often took frustrations out on her.
"He could go on for hours and hours screaming and shouting – and this is with a baby in the house," she said.
"I would try to walk to a room further away from the child, trying to calculate in my head where I could go so there is less chance of the baby hearing this."
There are nine counties in Ireland with no women's refuge emergency accommodation, and those that have beds, like Waterford, are often full.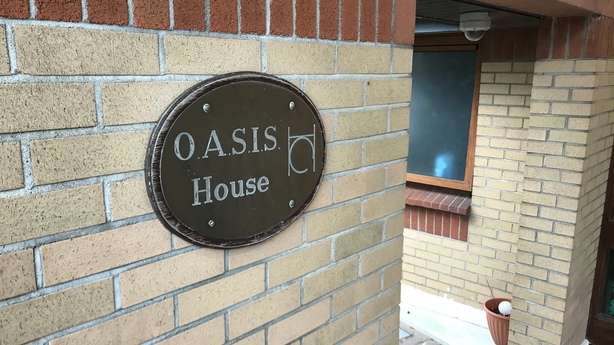 The Taoiseach announced in the Dáil last week that Minister for Justice Helen McEntee will lead on policy around gender-based violence - something those working in the sector have spent many years calling for.
Previously, services were supported across several different departments.
Relentless demand during Covid-19 pandemic
One of the nine counties with no refuge beds is Offaly, where Anne Clarke manages the local domestic violence support service. She said the demand during the pandemic has been relentless, and the level of violence shocking.
"When the woman makes that phone call that one time, you want to know that you have every resource possible to make sure that you can help and support her and she can trust in the system," Ms Clarke said.
'I just had enough'
The service in Offaly is seeing a similar 100% increase in demand for their services, like many other domestic violence support services across the country.
Ms Clarke added that without proper support, many domestic abuse survivors return to their abuser, as it is too hard to make it on their own, which is what happened to Laura.
Laura attempted to leave when her child was still an infant. She was losing a lot of weight as she was not eating properly, as she says was being physically hurt every day.
"I just had enough, to see a child, like a baby crying in fear, and a man that doesn't actually care," Laura said.
"I would try and reason with him. I'd say 'look at what you're doing, look at the child', and he doesn't care.
"It's heart-breaking as a mother. It goes against your primal instinct to protect your child, and when you can't, that is horrific."
Laura had left him, but he didn't accept it and would turn up at her workplace, and would harass her family and friends.
Laura returned to him, and the physical violence escalated to another level, and she says he thrived off any control he had over her, including making her use the bathroom with the door open.
After a few months of this, Laura decided to leave again, but had researched how she would do it, and went straight to court to get a safety order.
Laura was linked in with a local women's refuge once she left, which supported her in her journey.
"The situation was still there, but I was able to cope with it 100 times better." she said.
"The services in my local area were absolutely vital to my life, like my options were to stay in that relationship, where I believe I would have been really physically injured, if not worse, or to run away with my child."