The Department of Health has been notified of 6,329 additional PCR-confirmed cases of Covid-19, as well as 4,810 positive antigen tests logged.
The number of people in ICU is 97, an increase of nine on the same time yesterday.
There are now 1,006 people in hospital with the virus, up 66.
The figures come amid growing optimism politically that the National Public Health Emergency Team will recommend an easing of restrictions when it meets on Thursday.
The Chief Medical Officer, Dr Tony Holohan said: "As we continue to adjust to the latest changes to the public health advice relating to isolation and restriction of movements for cases and close contacts, it is important to remember that the most important change relates to mask wearing."
He said: "It is now recommended that medical grade or FFP2 masks are used by; anyone 13 years and older who is a confirmed case, a close contact or who has symptoms suggestive of Covid-19, over 60s and vulnerable people of all ages in indoor or crowded outdoor places, anyone visiting a healthcare setting or when visiting those who are vulnerable to Covid-19 in any setting."
Dr Holohan added that: "In the last week over 46,000 children aged 5-11 have been vaccinated in Ireland."
We need your consent to load this rte-player contentWe use rte-player to manage extra content that can set cookies on your device and collect data about your activity. Please review their details and accept them to load the content.Manage Preferences
In Northern Ireland, the Department of Health reported a further four deaths and another 3,295 confirmed cases of Covid-19 today.
As of this morning, there were 394 Covid-positive patients in hospital, with 28 in intensive care.
Easing of restrictions likely to include extending opening hours for hospitality
With NPHET due to meet this Thursday, it is widely anticipated that the 8pm closing time for the hospitality and events sectors will be phased out.
That could happen either in the last days of this month or early in February.
Early indications suggest that the new closing time for bars, restaurants and cultural venues would be midnight.
A further phased easing of restrictions would then take place at a later point when the requirement on premises would possibly be scaled back to just checking Covid passes.
It is also expected that the number of people allowed attend both indoor and outdoor events will be increased.
It is currently capped at 50% up to a maximum of 1,000 people indoors and 5,000 outdoors.
However, moves to allow more people return to the workplace are not expected in this upcoming phase of restriction easing.
While no decision has been made yet about when Government might sign-off on any changes, many within its ranks believe it could happen as early as Friday.
The CEO of the Restaurants Association of Ireland has called for a return to normal trading hours for the hospitality industry later this week.
Adrian Cummins said that the 8pm closing time was "effectively a lockdown for hospitality".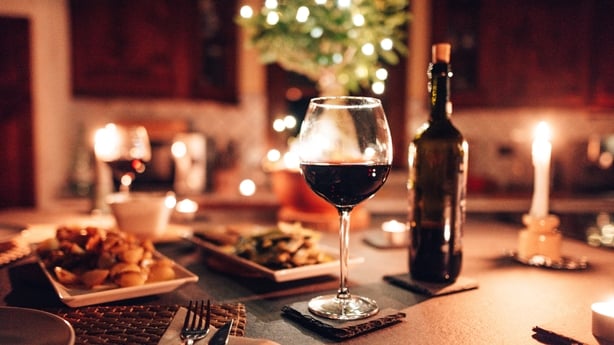 Mr Cummins said that a phased return of the entire economy was needed, including the night-time economy.
He also called for an extension of the Employment Wage Subsidy Scheme (EWSS) at its full rate until the end of March. At present, the EWSS is due to be reduced next month.
---
---
Omicron wave 'may have peaked'
A professor of immunology at Maynooth University has said it looks like the Omicron wave has peaked, but it is "difficult to be completely sure".
We need your consent to load this rte-player contentWe use rte-player to manage extra content that can set cookies on your device and collect data about your activity. Please review their details and accept them to load the content.Manage Preferences
Speaking on RTÉ's Morning Ireland, Professor Paul Moynagh said testing recently has been "really saturated" and the positivity rate has been very high, but looking at numbers over the last few days it "certainly seems they've peaked" and are decreasing now.
"If you look at these waves they tend to be symmetrical, we don't really know why," he said.
"So with Omicron, the incline was very, very steep, so we probably expect decline to be something similar and reflect that steep incline."
When asked if it is now time to start the gradual lifting of restrictions, Prof Moynagh said he thinks it "prob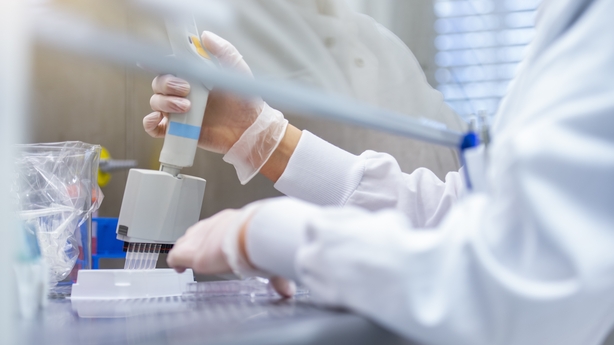 Prof Moynagh said one of the key features of Omicron is how transmissible it is, adding that it is difficult to control transmission even with existing restrictions.
"So the restrictions have been, I think, relatively ineffective," he said.
"Some of the good things are that it's a milder variant, relative to some of the other variants, and also the fact that it's not translating to anything resembling the rate of hospitalisations and ICU [admissions] from previous waves."
He said this is due to the "wall of immunity" built up from vaccination, as well as the high number of cases over the last few weeks.
Prof Moynagh said that because of the lag between infections and hospitalisations and serious illness, it "probably would make sense" to leave the easing of restrictions for a week or so, so that they can see the impact of those peak levels.
"But from that point I think we need to begin to look at - at the very least - phased lifting of the restrictions," he said.
"Many would accept that throughout our lifetimes we're all going to encounter this virus. Many of the restrictions - at best what they will do is delay that exposure to the virus.
"So the focus will now move from focusing on transmission to more focusing on outcomes."
Covid a 'cunning' virus and difficult to deal with, says WHO envoy
The World Health Organization's Special Envoy on Covid-19 has said a further loosening of restrictions in Ireland, particularly regarding the hospitality industry, is "all about balancing risk," adding that the key indicators are if hospitals and intensive care units have bed capacity.
Dr David Nabarro described Ireland's introduction of a seven-day period of isolation, reduced from ten, as "a calculated risk" but that "balance" is the key word.
Speaking on RTÉ's Today with Claire Byrne, he also said that it is not yet entirely clear if the Omicron variant is in the early stages of being likened to a common cold.
He said: "Our anticipation is that this new coronavirus, that we first met at the beginning of 2020, will over time become a perfectly calm virus that does not cause major illness. That's where we think this virus eventually is headed but it's not there yet and that's why we're saying to everybody, it will be really difficult over the next few weeks."
Dr Nabarro warned that while exiting the pandemic is an ideal scenario, nations need to prepare in the event of a further surge.
"My general point to everybody is hope for the best but expect all sorts of challenging difficulties.
"That means having plans for some degree of restrictions on movement, probably local, if we get a bad surge and suddenly health services get overwhelmed and people start to perish. You have to make your plans based on what we've learned about this virus and that it's really cunning and difficult to deal with."