Victims' groups in Northern Ireland and all political parties in the Stormont Executive say they are being kept in the dark about the British Government's timescale for introducing a controversial ban on prosecutions for all killings during the Troubles.
Northern Secretary Brandon Lewis admitted last week that his autumn deadline for the new legislation had been missed, but did not specify a new date.
The MP for Great Yarmouth announced his intention to introduce the legislation on 14 July.
The move united the Irish Government, all the main parties on the island of Ireland and victims' groups in opposition.
An artist behind an exhibition exploring the trauma and loss thousands suffered during the Troubles, on display for a second time at the Ulster Museum in Belfast, has said it should act as a reminder that the pain of the past cannot be ignored.
We need your consent to load this rte-player contentWe use rte-player to manage extra content that can set cookies on your device and collect data about your activity. Please review their details and accept them to load the content.Manage Preferences
"This is very much about right now," said Co Down artist Colin Davidson, standing surrounded by the 18 large portraits that comprise his Silent Testimony collection.
"Essentially it's about what's left behind, it's about what these people are having to endure and live with right now as the fall out of the conflict in this place."
Each portrait is of someone bereaved or injured during the Troubles. The subjects span the political and religious divide and include stories of loss in Northern Ireland, England and the Republic.
"I think in every case, I was met with a kind of an inconsolable grief, an unresolved grief, an unresolved story," he explained.
"People who in many cases were incapable of fully getting on with the rest of their lives because of the unanswered questions, because of the lack of justice."
One of the faces that looks down from the museum gallery walls is that of Johnny Proctor, named after the father he never got to know.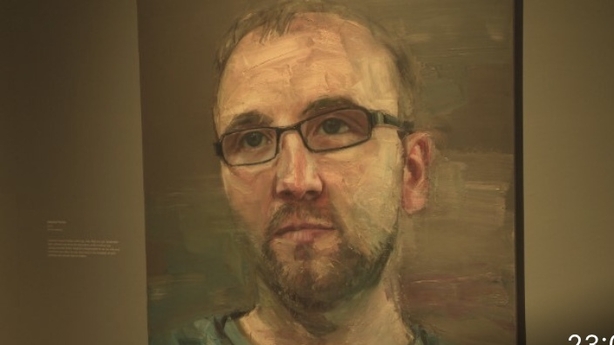 While all killings during the Troubles were tragic, the circumstances of his father's murder are widely viewed as particularly cruel.
On the morning of 14 September 1981, Mr Proctor had helped carry the coffin of Alan Clarke, a friend and neighbour who was a member of the UDR shot dead by the IRA.
That night, the 25-year-old RUC Reservist visited his wife and their five-day old son in the maternity ward of the Mid Ulster Hospital in Magherafelt in Co Derry.
As he was celebrating a new life, an IRA gunman waited in the dark to end his. As his wife June stood by the window of her ward waiting for him to drive past and wave goodbye, she heard the shots that killed him.
"I heard the gunfire, I heard the rattle and I thought, what's that?" she said.
"And then the car came up from round the car park and sped past the window where I was standing, and I thought 'Johnny's been shot'.
"It was very cruel, the fact that they waited and preyed on him outside the hospital and waited until he came out to the car park and come up behind him and shot him in the back."
On the opposite wall is a painting of Damian McNally, who was also robbed of his father.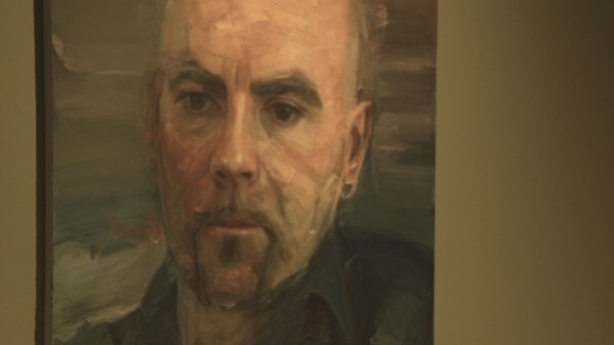 His dad Paul, a 26-year-old Catholic, was shot dead in a random attack by loyalist paramilitaries in north Belfast on 9 June 1976.
Damian was just four months old.
He now works with the WAVE Trauma Centre in Belfast, a cross-community victims and survivors support group. He remembers the shock and trauma of the day he was older than the father he never knew.
"I have no memory of my father, I have no photos of me with him or anything like that," he said.
"I went to WAVE when I turned 26, I think something just triggered in my head about outliving my dad.
"And then as you get older and you obviously have your own children, that's when it really affects you then because you think about what, it really hits you then, what you missed out on, what my father missed out on, not meeting his grandchildren, them not meeting him, so it's kind of all these general life events that can trigger these kind of things."
June and Damien are from different backgrounds, as well as different parts of Northern Ireland, but share a bond of grief and anger at the British Government's plans to end all prosecutions for Troubles killings.
Forty years after Johnny Proctor was killed, a member of the IRA was finally convicted on the basis on DNA evidence on a cigarette found at the scene. He only served two years in prison under the terms of the Good Friday Agreement.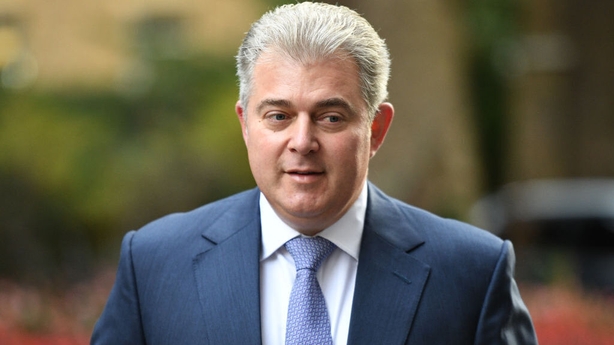 Despite her anger at the duration of sentence, June McMullin said it was important for her family to see someone held to account. She is horrified by plans to deny other families the same right.
"The families need to continue fighting to get justice and the Government needs to wake up and give the families their day in court," she said.
"Everyone needs closure, everyone needs and answer. You can't give these boys pardons, murder is murder, you can't do that.
"I think sometimes that the British Government would wish that the victims would go away, we're like embarrassment for them.
"Our Government's doing nothing for the victims. They're pushing things into a corner and leaving them there, hoping that the victims won't want answers and they will, they're going to fight. I'd have fought for another forty years."
That view is shared by Mr McNally, who is angry at claims by British Prime Minister Boris Johnson and Mr Lewis that the move to end prosecutions will help people move on by drawing a line under the past.
"Most people know the ability to get justice is receding over time and it's going to be limited, but I think to not even give people some kind of answers or some kind of process is just shocking, absolutely shocking," he said.
"The fact is that people didn't get due process and it doesn't really matter how long time goes on, the grief still sits there and it'll move on to the next generation, so I think people have been completely abandoned.
"It's a statement I hate, about drawing a line and moving on, because who's moving on? It's not the people who are left with it. It's the Government, it's the rest of society, and you know, I don't think it will help society move on."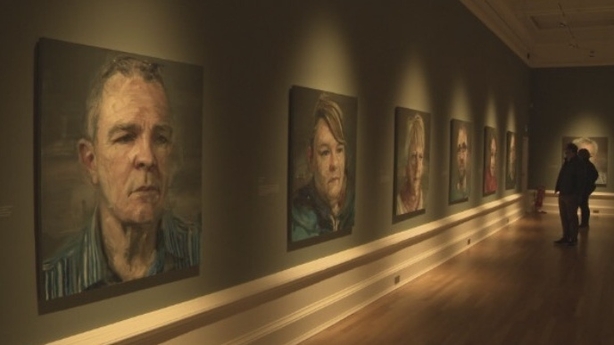 WAVE, the organisation he works for, and others that work with victims and survivors of the Troubles dispute claims by Mr Lewis that there has been "meaningful engagement" on the issue.
All of the political parties involved in the Stormont Executive echo those views, saying they believe the UK Government has made its mind up and has no intention of listening to other views.
Those other views include the Irish Government, which has repeatedly made it clear that it believes the proposed legislation would be a betrayal of victims.
Mr Davidson shares that view, and is concerned about the message the planned legislation sends to society.
"My fear and, you know, the reality of the situation too is that we as a society here are being told with this action that these killings don't count. These people's loss doesn't count and their loved ones don't really count," he said.
"These are the people who I believe are paying the price for everybody's peace in this place. Many people in society can get on with their lives and can look at the horror or the hassle of what the Troubles brought, and look at it as being something in the past.
"But for tens of thousands of people living in this place, the past is the present for them. They are living past day in, day out."
While the British Government has missed its stated deadline of the end of autumn for introducing the legislation, victims' groups and Stormont's politicians believe it is a matter of when, not if, the ban on prosecutions will become law.