Ireland's only dedicated wildlife hospital faces an uncertain future as it has to vacate its current location in the next month.
It has been two-and-a-half years since the Dáil declared a climate and biodiversity emergency. One of the charities working to curb the loss of Ireland's native wildlife is Wildlife Rehabilitation Ireland who run the Wildlife Hospital in Co Meath.
It's Ireland's first ever dedicated wildlife hospital, and has had a dedicated site for the past 12 months but now their lease is up, and is seeking a new location.
Aoife McPartlin, Education Manager at Wildlife Rehabilitation Ireland, says they feel the Government should step in to help provide this service.
"Given all of the talk of the climate and the biodiversity emergency, and it is just talk from our perspective, we haven't seen any input at all in terms of actually stepping up and helping in that regard with our own wildlife on our own doorstep.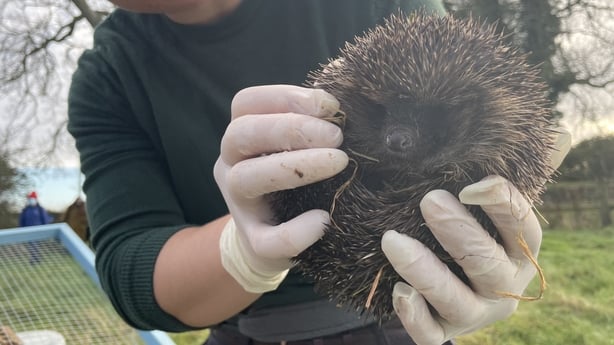 "I think the hospital has achieved what we set out for it to achieve, but we really need that permanent site now that's absolutely crucial," she said.
"2,500 animals came to our attention since February, that's a huge amount of wildlife," she said, adding that they expected to treat around 500 animals in a year when they first set up.
"In response to the Covid pandemic, when people were out walking and things like that, they were discovering wildlife and the people with other practices around the country were just finding that they were overwhelmed and they just couldn't cope with the influx.
"So we thought, right? Well, we'll jump into it now and we'll try and go for it and get this hospital off the ground," she said.
Currently, the Wildlife Hospital is located at the back of Tara Na Rí pub, at Garlow Cross on the outskirts of Navan.
They set up the hospital there in February this year, when the McCarthy family who run the pub offered them the use of the idle stable yard and fields surrounding the pub.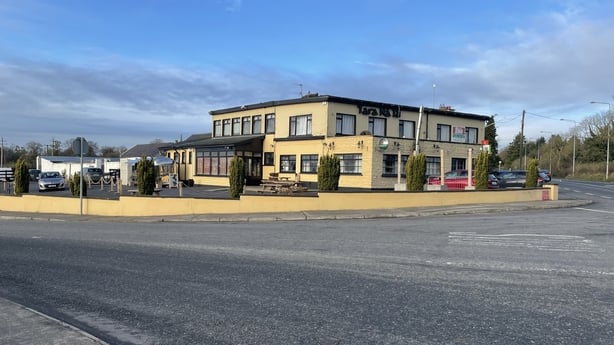 However, the family have obtained planning permission for a redevelopment of the site, and they are beginning work in January.
Owner of Tara Na Rí pub John McCarthy says that it is impressive how the wildlife hospital operates with little resources or funding.
"At this time last year, they were in need for emergency accommodation, to meet a critical need in terms of animal care and we were in a position, be it fortunately or unfortunately, with the pub being closed, that we were able to offer a facility for them.
"We had a stable block to the rear of the pub, so they set up and put the animals into the stables. The arrangement was that they would kind of remain there for the 12-month period in the hope that it would display what they could offer to obtain necessary funding."
"We all knew at that point in time, we had planning permission to redevelop the site and to redevelop that area, so those stables are being knocked down, so that's where we currently are."
There are around 30 animals on site at the wildlife hospital at the minute in their busy season. Since spring they have had over 450 injured or sick wild animals on site at one time.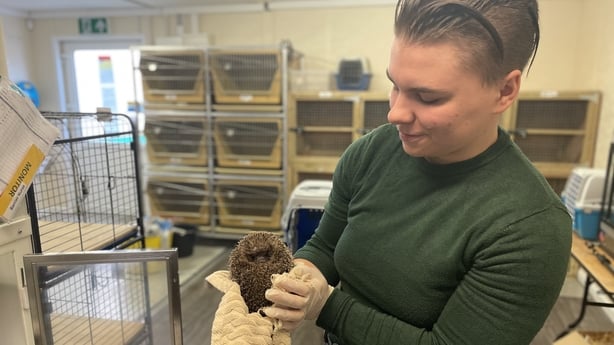 The hospital is a place for animals from all over the country to come to be treated for various illnesses and accidents and a lot of them are orphaned as well.
Wildlife Rehabilitation Ireland have been looking for alternative sites for the hospital for a number of months and are actively engaging with Meath County Council to secure a permanent site. WRI says a potential Greenfield site has been located in Lobinstown, Co Meath, but Aoife says they are under time pressure.
They have to pack up their infrastructure and relocate by 3 January. They are no longer admitting new injured animals from 10 December.
The hospital is a charity and mainly supported by public donations and charitable grants, but they've also received grants from the Department of Agriculture. The department said in a statement that when the hospital secures a new premises, they will consider further applications for support of its work.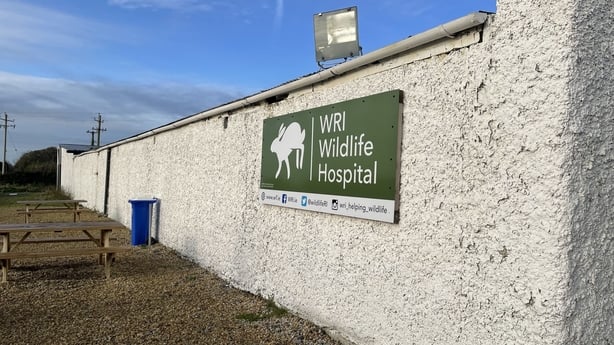 The hospital also charges for education courses for trainee vets and education programs for children.
Pádraic Fogarty, campaign officer at the Irish Wildlife Trust says the news that the hospital faces an uncertain future is devastating.
"We're in the midst of a biodiversity crisis at the moment. So many of our animals are all readily under pressure from all kinds of sources, from pollution and habitat loss, and so the work that they're doing rescuing animals that might have been injured or in traffic accidents and so on, really is helping to keep those populations thriving," he said.
He also said that its "terrible" that volunteer organisations are left to do this work and worry about the future of the service, "now we really need to be professional in our approach to protecting the environment, and so that definitely there's a place for volunteers, and there's a place for philanthropy and people giving money for donations, but it's really terrible that organisations like this have to live in such a world of uncertainty and not knowing whether they'll have a future or not."