Focus Ireland is marking UN World Children's Day by calling on the Government to prioritise ending child homelessness.
The charity says it should be the first step in the Government's commitment to eradicate homelessness by 2030.
There are over 2,300 children currently homeless in Ireland.
For World Children's Day, Focus Ireland Child Support Workers asked children who are homeless or were previously, what they would say to the Government about their experience of homelessness.
The charity developed the messages and artwork with the children to outline to the Government what needs to be done about homelessness and life after homelessness.
We need your consent to load this rte-player contentWe use rte-player to manage extra content that can set cookies on your device and collect data about your activity. Please review their details and accept them to load the content.Manage Preferences
The Dear Government, Messages That Matter booklet has been issued to every TD and Senator with a letter outlining Focus Ireland's new #FocusOnChildren campaign.
One child said the trauma of being homeless "It's scary and sad not having a home" and another child said in their message: "I have been homeless half of my life."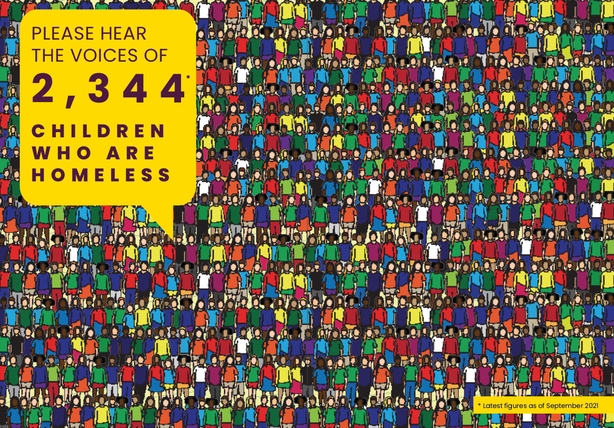 Last year, Focus Ireland - in partnership with the State - helped 880 families to secure a home.
While the Charity welcomed the Government commitment to end homelessness by 2030 in the "Housing for All" strategy, it has called for "the fine details" about how it can be achieved.
It said ending child homelessness should be a first step.
It has pin-pointed three actions it said have support across all political parties and could be delivered quickly to make a real difference.
The first is to ensure that all local authorities put "the best interests of the child" at the heart of their response to families that are homeless.
It also said that all children who need a child support worker one should have prompt access to one.
And it said a taskforce to review the impact of housing insecurity on one parent families and to develop solutions is also required.