Minister for the Environment, Eamon Ryan, has said the agreement struck in Glasgow today keeps alive the ambition of restricting global temperature rise to 1.5 degrees.
He said the consensus between the 197 countries was that, while the deal was not perfect, it struck a necessary balance between increasing climate ambition and supporting climate justice for the developing world.
Mr Ryan led the Irish delegation at the 26th Conference of the Parties in Scotland.
"What the world has done today is to keep 1.5 alive, recommitting to keep the global temperature increase at a level that is liveable for humanity," he said.
"We can only do that by delivering, including keeping our promises in Ireland to cut greenhouse gas emissions in half this decade and to reach net zero by 2050.
"However it is deeply disappointing that the proposal to phase out unabated coal and inefficient fossil fuel subsidies has been watered down as part of the compromise needed to agree a deal."
Sinn Féin's Spokesperson on Climate Action, Darren O'Rourke, said the outcome of COP26 was "very disappointing".
He described the row back on coal as "insult to injury ... [it] shows just how far we have to go…and with such little time….
"Climate Justice and Just Transition must move beyond soundbites or we're doomed to failure."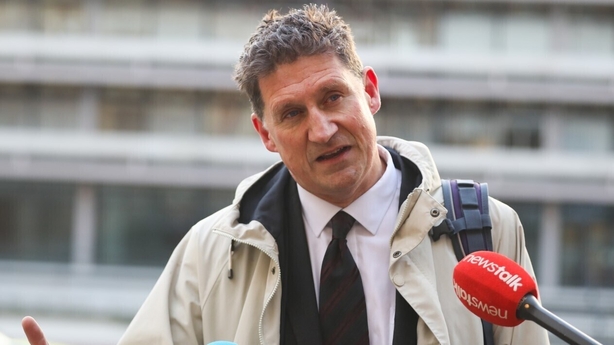 Mary Robinson, the former President of Ireland said that while COP26 had made some progress, it was "nowhere near enough to avoid climate disaster".
The chair of The Elders, an advocacy group for human rights, said people will see the summit as "a historically shameful dereliction of duty".
Ms Robinson added: "While millions around the world are already in crisis, not enough leaders were in crisis mode."
Green Party Senator Pauline O'Reilly, a member of Climate Action and Education Committees in the Oireachtas, commented: "Our mission now must be to show ambition by action and not just by words.
"Disappointing to see that certain 'leaders' veto more ambition, especially around coal in the final deal at #COP26 but there is still forward motion. Coalitions of right thinking countries are important."
Ciarán Cuffe, Green Party MEP for Dublin, said the deal agreed was "nowhere near the level of ambition required to align with climate science, but it is a political signal that we can and must amplify in the coming months and years".
Micky Barry, Socialist Party & Solidarity TD for Cork North Central, said COP26 has "fallen short on so many fronts - coal, climate finance, ending fossil fuel extraction/use etc.
"Hope for the future rests not with the COP politicians/corporate lobbyists but with the #climate movement growing to the point where it can mobilise 10s and 100s of millions."
Commenting on the deal agreed tonight, Simon Murtagh, Senior Policy and Research Coordinator for Oxfam Ireland said: "At every level, COP26 did not deliver the goals we sought urgent action on.
"The process couldn't deliver for small island states facing immediate destruction. Nor could it deliver for two million Kenyans currently left destitute by the effects of climate change, nor for millions more in Yemen, Madagascar or central America, who face hunger and destitution caused by climate change."