Overcrowding at halting sites, unemployment and leaving education early are issues that face young members of the Traveller community in Ireland.
Speaking at the launch of a national strategy to support younger Travellers, youth workers vocalised the challenges and discrimination faced by teenagers and those in their early 20s who are members of the community.
The National Traveller Youth Leadership Strategy aims to support young Travellers to be leaders in their communities and in society.
It was launched this morning with the support of the Department of Children, Equality, Disability, Integration and Youth.
However, it will require funding to see it fully come to fruition.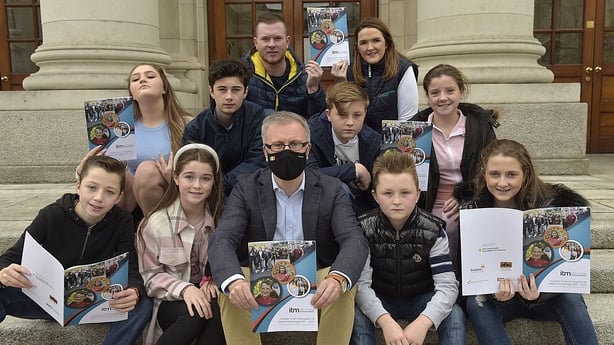 Youth worker Sally Flynn told the online event that in her view the most pressing issue was overcrowding in halting sites.
"We may think it's dying out but it's not. Obviously, this has a huge impact on young people's mental health. We see it every day. People still don't have basic needs being met," she said.
Michael Collins noted that the youth unemployment rate in the community "is huge" and expressed the need for a specific Traveller employment service to offer a pathway out of school.
"80% of employment is word of mouth and Travellers would be restricted in that regard," he said. "Unemployment is rampant now.
Lee Anna Ward who is a community development worker said youth service providers like Comhairle na nÓg, Youth Work Ireland and Foróige are important in boosting the confidence of younger members of the community.
However, she noted that many young Travellers are leaving education and there is the need for a strategy regarding employment.
"The fact is, there are huge barriers there and it's a barrier to opportunity," she said, adding that it should be mandatory to have one Traveller employed in every public and private sector body.
The plan launched today hinges on the principle of listening to Traveller children and young people and involving them in decisions about their lives, according to the Irish Traveller Movement (ITM).
Debra Irwin, who worked with the ITM in creating the strategy, outlined the priorities of the plan which include building the capacity of young people to express their ideas, opinions and shape activities they are involved in.
It also involves promoting participative approaches in youth programmes as well as inclusive and safe spaces for their engagement in dialogue with peers and decision-makers.
Workshops were held in 2019 which involved about 80 young participants from around the country whose views informed the strategy.
At one of the events, a 17-year-old participant said that in her class, settled children talked about how much their parents hated Travellers.
"I felt, this is me their parents hate. I would just keep quiet, afraid to say anything, and had no one to confide in. National youth leadership training has given me more confidence over time."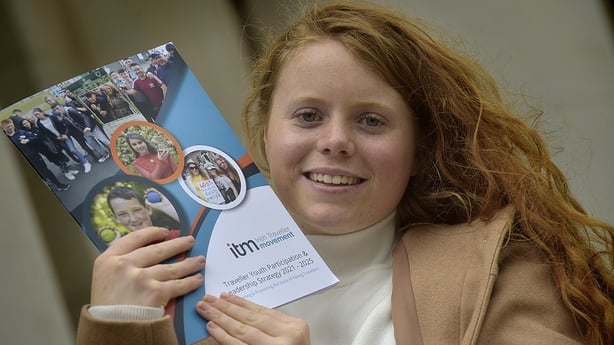 The Irish Traveller Movement says young Travellers face long-term and intergenerational exclusion and discrimination, and unique challenges not felt by other youth in Ireland.
Approximately 60% are under 25, which is half the total population. 23% of 15- to 24-year-olds are married, compared to 1.2% nationally.
Director of the Irish Traveller Movement Bernard Joyce said there were few spaces where young Travellers could be heard on issues of importance to them or where their views are sought.
"We need to encourage their engagement and ensure that's valued in the wider context of Irish life, and visible in national conversations," he said.
Last year, 11% of reports to the Irish Network Against Racism monitor related to Travellers and 20% of victims overall who made reports were under 18 years.
The worsening mental health of younger members of the Traveller community was also noted.
The 2017 national Traveller survey showed that seven out of 10 Travellers noted that mental health had worsened for the community in the previous five to 10 years, and four in 10 were concerned for their own mental health.
It also showed that 82% of Travellers had been affected by suicide.