The funeral has taken place in Co Kerry of the poet and academic Brendan Kennelly.
The 85-year-old was laid to rest alongside his parents Timmie and Bridie at Lislaughtin Abbey following requiem mass at the Church of Michael the Archangle in Ballylongford.
Predeceased by his only child Kristen (Doodle) in April, the chief mourners included his five surviving siblings Alan, Mary, Nancy, Paddy and Kevin, his three grandchildren, Meg, Hannah and Grace and extended family.
President Michael D Higgins and his wife Sabina were represented by his Aide-de-Camp Col Stephen Howard for the private service in the parish church at Ballylongford where he was baptised.
Parish Priest Fr Michael Hussey told the gathering that while Brendan had many names; poet, academic, scholar - all charged with safeguarding memory - fundamentally he was a teacher.
Fr Hussey said this weekend they would celebrate this year's harvest.
"Today is a harvest time for Brendan, teachers too have to answer to heaven's roll call, but his spirit will shine out in glory and people will draw strength from his books, poems and lecture notes because his was a singing voice," he said.
On a lighter note, and to laughter, Fr Hussey spoke of all the departed geniuses waiting on him in heaven - all at the one table for breakfast - like John B Keane, Brian McMahon, Seamus Heaney, Patrick Kavanagh, "what a rich tapestry they would throw up between them all".
The family chose not to have a eulogy but to let the poet's words speak for him through his much-loved poem 'Begin', read by his brother Kevin, to resounding applause.
"..Though we live in a world that dreams of ending
that always seems about to give in
something that will not acknowledge conclusion
insists that we forever begin."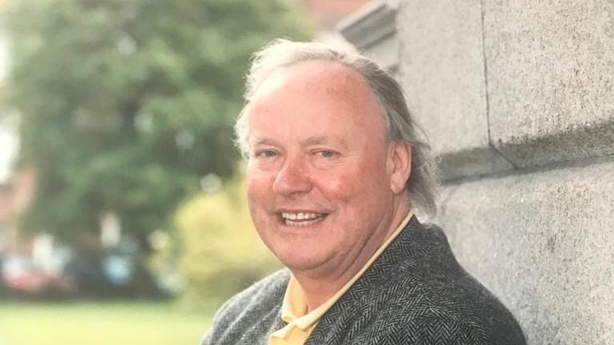 Following the funeral service, a guard of honour from the local GAA club, as well as neighbours and friends, waited outside the church to say their farewells to the man who made his life and reputation in Dublin, but was always 'a Bally man'.